Fifth Harmony: A Quick-Read Bio Revealed
Here's the bio, life, career, awards, facts, trivia, and favorites of Fifth Harmony. We would like to take you through the chapters in the life and career of one of the world's talented musicians. This is Australian Unwrapped's compilation of research about Fifth Harmony. Enjoy the journey!
Also Known As: Lylas, 1432
Origin: Miami, Florida
Genres: Pop – R&B
Members: Ally Brooke – Normani – Dinah Jane – Lauren Jauregui – Camila Cabello (previously)
This post contains some affiliate links. If you click through and make a purchase, I'll earn a commission at no additional cost to you.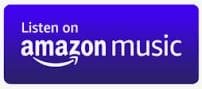 Early Start
On the second season of the American televised singing competition The X Factor, Ally Brooke, Camila Cabello, Normani Kordei, Dinah Jane and Lauren Jauregui auditioned as solo contestants.
With Brooke failing to advance to the "Young Adults" category, the latter four did not progress in the "Teens" category.
The group's original name was "Lylas" (an acronym for Love You Like a Sister), but a rival group called the "Lylas" (four of Bruno Mars' sisters) claimed it stole their name.
For the second time during the competition, the group performed Ellie Goulding's "Anything Could Happen" as well as "Impossible."

Career Journey
2013: Their debut single "Miss Movin' On" was released, as the lead from their debut EP and aced the Billboard Hot 100 at the 76th spot, formerly the highest-charting single from an X Factor contestant to appear on the chart.
2014: MTV Artists To Watch concert, an annual concert which showcases breakout artists that will be promoted by MTV during the year, led by Fifth Harmony.
2015: Their debut studio album, Reflection was released which became the group's most successful single at the time, ranking on the Billboard Hot 100 at number 12 and received triple platinum certification.
2016: 7/27 was released, charting at number four on the Billboard 200, making it the group's highest-charting album to date. The album's second single, "All in My Head (Flex)," was released.
2017: The group announced their new single, "Down", featuring guest vocals from rapper Gucci Mane which soared to the Billboard Hot 100 at top 42. .

Awards & Recognition
an American Music Award
three MTV Europe Music Awards
three Guinness World Records
four MTV Video Music Awards
four iHeartRadio Music Awards
the first ever Billboard Women in Music Group of the Year award
a record Nickelodeon Kids' Choice Awards
ten Teen Choice Awards

Fun Facts & Trivia
LYLAS (Love You Like A Sister) was the original name of Fifth Harmony but they had to change because another group was named with that already.
Lauren Jauregui is a fast typist even in grade school.
Dinah Jane shares a house with 20 of her family members in it.

Artist's Favorites
              Ally Brooke
Spread: 
Nutella
Movie: 
Titanic
Color: 
Yellow
TV Shows: 
Beverly Hills 90210, Saved by the Bell, Friends

Australian Unwrapped's Chosen Song from Fifth Harmony:
Work From Home (feat. Ty Dolla $ign)
Length: 3:34
Release: 2016
Opening Lyrics:
I ain't worried 'bout nothin'
I ain't wearin' na-nada
I'm sittin' pretty, impatient
But I know you gotta
Put in them hours
I'ma make it harder
I'm sendin' pic' after picture
I'ma get you fired
I know you're always on that night shift
But I can't stand these nights alone
And I don't need no explanation
'Cause, baby, you're the boss at home
You don't gotta go to work
Work, work, work, work, work, work
But you gotta put in work
Work, work, work, work, work, work
You don't gotta go to work
Work, work, work, work, work, work
Let my body do the work


More Songs to Listen to:
Closing page…
I hope you enjoyed knowing bits of the life of the music artist, Fifth Harmony!
We have lots to offer about him.
Click the link above for Fifth Harmony: Top 5 Songs to listen and relax or get on to the next artist whose life we are featuring next, ZAYN.
Share which segment you liked the most in the Comments section below so others can check it out!
Return to: Adele: Bio, Life, Career, Awards, Facts, Trivia, Favorites
Next Bio: ZAYN: Bio, Life, Career, Awards, Facts, Trivia, Favorites
 Support Fifth Harmony: