WALK THE MOON: A Quick-Read Bio Revealed
Here's the bio, life, career, awards, facts, trivia, and favorites of WALK THE MOON. We would like to take you through the chapters in the life and career of one of the world's talented musicians. This is Australian Unwrapped's compilation of research about WALK THE MOON. Enjoy the journey!
Origin: Cincinnati, Ohio, U.S.
Genres: Pop rock – Synth-rock – Indie rock – New wave – Dance-rock
Members: Nicholas Petricca – Sean Waugaman – Eli Maiman
This post contains some affiliate links. If you click through and make a purchase, I'll earn a commission at no additional cost to you.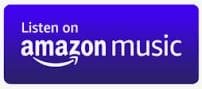 Early Start
2010: Receiving airplay for the track "Anna Sun" on multiple alternative radio stations, the band released their debut studio album, I want! I want!.
2011: Chris Schmidt and Ben Cochran recorded the band's self-released album i Want! i Want! in their hometown of Cincinnati, Ohio at Soap Floats Recording Studio with the lead single, "Anna Sun".

Career Journey
2012: The band's self-titled major label debut Walk the Moon came out under RCA Records where it spawned a re-recorded version of "Anna Sun."
2013: They launched the Tightrope EP, which is made up of Tightrope, three new songs, and a cover of Burning Down The House.
2014: The single "Shut Up and Dance" (stylized as "SHUT UP + DANCE") in advance of their new album, came out.
2016: Walk the Moon sang "Shut Up and Dance" and "Work This Body" on Dick Clark's New Year's Rockin' Eve in New York to honor the New Year. Knocks' song titled "Best For Last", which was released on their debut album entitled 55, featured Walk the Moon, under the label Big Beat Records
2017: What If Nothing was released and it soared to #40 on the Billboard 200, while its lead single "One Foot" topped the Billboard Alternative Songs chart.
2018: "Kamikaze" was the title of the fourth single from the album, while the fifth single, "Tiger Teeth", and both were launched.
2019: Stand-alone singles "Timebomb", "Eat Your Heart Out", and "Lose You Again" featuring BRAVES came out.
2021: Their fifth album, Heights, which is their first studio album in four years, with the first single called "Can You Handle My Love??" were released inclusive of the tracks "Giants" and "I'm Good".

Awards & Recognition
Teen Choice Awards nomination
MTV Video Music Award nomination
American Music Award (3 nominations)
iHeartRadio Music Awards (3 nominations)
Nickelodeon Kids' Choice Awards nomination
won ASCAP Pop Music Awards
Billboard Music Awards (2 awards out of 3 nominations)
won New Music Awards

Fun Facts & Trivia
"Walking on the Moon" by the Police was where the name of the band was coined from.
Their single "Anna Sun" came from Petricca which was from a teacher's name that sounded so good for him.
Petricca loves cats.

Australian Unwrapped's Chosen Song from WALK THE MOON:
Shut Up and Dance
Length: 3:19
Release: 2014
Opening Lyrics:
Oh don't you dare look back
Just keep your eyes on me
I said you're holding back
She said shut up and dance with me
This woman is my destiny
She said oh oh oh
Shut up and dance with me
We were victims of the night
The chemical, physical, kryptonite
Helpless to the bass and the fading light
Oh we were bound to get together
Bound to get together
She took my arm
I don't know how it happened
We took the floor and she said


More Songs to Listen to:
Closing page…
I hope you enjoyed knowing bits of the life of the music artist, WALK THE MOON!
We have lots to offer about him.
Click the link above for WALK THE MOON: Top 5 Songs to listen and relax or get on to the next artist whose life we are featuring next, Flo Rida.
Share which segment you liked the most in the Comments section below so others can check it out!
Return to: MAGIC!: Bio, Life, Career, Awards, Facts, Trivia, Favorites
Next Bio: Flo Rida: Bio, Life, Career, Awards, Facts, Trivia, Favorites
Support WALK THE MOON: