MAGIC!: A Quick-Read Bio Revealed
Here's the bio, life, career, awards, facts, trivia, and favorites of MAGIC!. We would like to take you through the chapters in the life and career of one of the world's talented musicians. This is Australian Unwrapped's compilation of research about MAGIC!. Enjoy the journey!
Origin: Toronto, Ontario, Canada
Genres: Reggae fusion – Pop – Reggae rock
Members: Nasri Atweh (Nasri) – Mark "Pelli" Pellizzer – Ben Spivak – Alex Tanas
This post contains some affiliate links. If you click through and make a purchase, I'll earn a commission at no additional cost to you.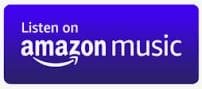 Early Start
Magic!'s lead singer, Nasri, had worked with and written songs for various pop acts before joining the band, mainly with Adam Messinger of the Messengers.
The song "Don't Judge Me" for Chris Brown was written within a week after he met Mark Pellizzer in the studio.
While Mark was playing a reggae tune on the guitar, Nasri suggested they start a band like "modern-day Police; joining the band next was Alex Tanas.
The two had both been members of Justin Nozuka's band for several years.

Career Journey
2013: Magic!'s debut single "Rude" was released where it soared to number six on the Canadian Hot 100, topped charts in the United States and the United Kingdom.
2014: The band launched their debut album Don't Kill the Magic where it ranked to number 5 on the Canadian Albums Chart and on the Billboard 200 at 6th spot.
2015: "No Way No" was released as a single and it reached the 23rd spot in Canada.
2016: Magic! released their first single from their second album Primary Colours, called "Lay You Down Easy", which was a collaboration with Sean Paul.
2017: "Girl at Coachella" was released as a collaboration with Matoma and D.R.A.M. on digital and streaming services.
2018: The single called "Kiss Me" came out.

Awards & Recognition
MuchMusic Video Awards nomination
Teen Choice Awards (3 nominations)
American Music Awards nomination
Juno Awards (2 awards out of 5 nominations)
Billboard Music Awards (2 nominations)
won The SOCAN Awards

Fun Facts & Trivia
The Messengers was the name of first duo composed of the lead singer of Magic!, Nasri, and Adam Messinger prior the creation of MAGIC!
Nasri started singing at the age of 6 and began by singing school choir songs.
Their band name just came from their collaborative singing which perfectly works together hence MAGIC!

Australian Unwrapped's Chosen Song from MAGIC!:
Rude
Length: 3:44
Release: 2014
Opening Lyrics:
Saturday mornin', jumped out of bed
And put on my best suit
Got in my car and raced like a jet
All the way to you
Knocked on your door with heart in my hand
To ask you a question
'Cause I know that you're an old fashioned man
Yeah (yeah)
Can I have your daughter for the rest of my life?
Say yes, say yes, 'cause I need to know
You say I'll never get your blessin' 'til the day I die
"Tough luck, my friend, but the answer is no"
Why you gotta be so rude?
Don't you know I'm human too?
Why you gotta be so rude?


More Songs to Listen to:
Closing page…
I hope you enjoyed knowing bits of the life of the music artist, MAGIC!!
We have lots to offer about him.
Click the link above for MAGIC!: Top 5 Songs to listen and relax or get on to the next artist whose life we are featuring next, WALK THE MOON.
Share which segment you liked the most in the Comments section below so others can check it out!
Return to: Lilly Wood and The Prick: Bio, Life, Career, Awards, Facts, Trivia, Favorites
Next Bio: WALK THE MOON: Bio, Life, Career, Awards, Facts, Trivia, Favorites
Support MAGIC!: