Celebrating your anniversary virtually can be a memorable and special experience, even if you can't be physically together. Here are some virtual anniversary ideas to make your celebration unforgettable:
1. Virtual Dinner Date:
Set up a virtual dinner date with your partner. Both of you can cook or order your favorite meals and enjoy them together over a video call. Light some candles, play soft music, and create a romantic ambiance to make it feel like a real dinner date.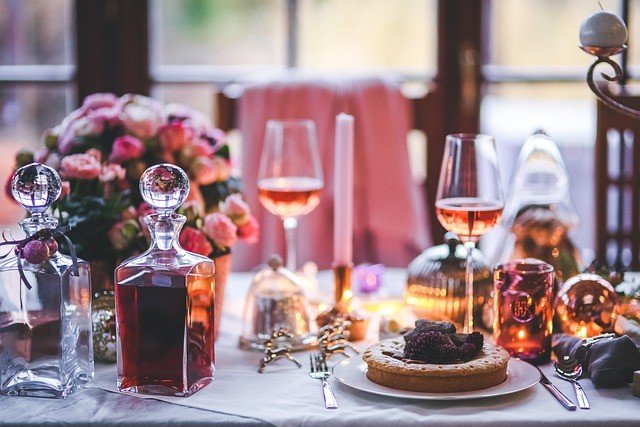 2. Video Montage:
Create a heartfelt video montage of your favorite memories together. Compile pictures and videos from past anniversaries, trips, and special moments. Share the video with your partner during your virtual celebration.
3. Virtual Movie Night:
Choose a romantic movie or a film that holds sentimental value to both of you. Sync up your screens, press play at the same time, and enjoy the movie together while chatting through video call.
4. Online Game Night:
Have a fun game night virtually with your partner. Play online multiplayer games, virtual board games, or trivia games together. It's a great way to bond and have some friendly competition.
5. Online Cooking Class:
Sign up for an online cooking class together. Learn to prepare a new dish or bake a special dessert. It can be a fun and interactive way to spend time together and try something new.
6. Virtual Travel Experience:
Take a virtual trip to a destination you've always wanted to visit together. Many museums, landmarks, and attractions offer virtual tours that you can explore from the comfort of your home.
7. Write Love Letters:
Write heartfelt love letters to each other expressing your feelings and appreciation for one another. Exchange the letters during your virtual celebration to make it even more meaningful.
8. Virtual Dance Party:
Create a playlist of your favorite songs and have a virtual dance party with your partner. Dance together and enjoy the music in a fun and lighthearted celebration.
9. Plan Future Travel:
Use the time to plan your future travels and dream about the places you want to visit together. Discuss your bucket list destinations and create a vision board of your travel goals.
10. Online Wine Tasting:
Order a selection of wines and have an online wine tasting session together. Discuss the flavors and aromas of each wine while savoring the experience.
Remember that the most important thing is to celebrate your love and connection, regardless of the distance. Be creative, thoughtful, and open to trying new things to make your virtual anniversary celebration special and unforgettable.