Travis Scott: A Quick-Read Bio Revealed
Here's the bio, life, career, awards, facts, trivia, and favorites of Travis Scott. We would like to take you through the chapters in the life and career of one of the world's talented musicians. This is Australian Unwrapped's compilation of research about Travis Scott. Enjoy the journey!
Birth Name: Jacques Berman Webster II
Born: April 30, 1991
Origin: Houston, Texas, U.S.
Other names: La Flame – Cactus Jack
Genres: Hip hop – Trap – Alternative – Hip hop
Zodiac: Taurus
This post contains some affiliate links. If you click through and make a purchase, I'll earn a commission at no additional cost to you.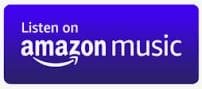 Early Start
The neighborhood where he grew up located in south-central Houston was known for crime.
His mother worked for Apple and his father ran his own business.
The father of Webster is a soul musician, while his grandfather composed jazz.
After attending the University of Texas at San Antonio for one year, Webster left to pursue his music career full-time.

Career Journey
2012. Scott's first solo project was a mixtape called Owl Pharaoh, which he planned to release for free in 2012.
2014: "1975" was performed by Scott, featuring Big Sean, at the Texan music festival South by Southwest (SXSW).
2015: Rodeo was released by Grand Hustle and Epic Records which housed guest appearances from Quavo, Juicy J, Kanye West, The Weeknd, Swae Lee, Chief Keef, Justin Bieber, Young Thug and Toro y Moi, Big Buck.
2016: Scott shared with the public that his new studio album will feature iLoveMakonnen, Vic Mensa and Scott would be a part of the "WANGSQUAD", an Alexander Wang campaign.
2017: Scott released three new tracks on SoundCloud: "A Man", "Green & Purple (featuring Playboi Carti)", and "Butterfly Effect".
2018: Scott appeared on five tracks on Metro Boomin's debut studio album, Not All Heroes Wear Capes: "Overdue", "Dreamcatcher" (with Swae Lee), "Up to Something" (with Young Thug), "Only 1 (Interlude)", and "No More" (with Kodak Black and 21 Savage)
2019: Scott collaborated with SZA and The Weeknd on a song for HBO's Game of Thrones.

Awards & Recognition
He was nominated for eight Grammy Awards
won a Billboard Music Award
won a Latin Grammy Award

Fun Facts & Trivia
Travis hates SOUR CREAM!
He didn't have Travis is his real name but he got this name from his uncle who is his favorite relative.
He lived with his grandmother in South Park, Houston when he was 1-6 years of age.

Artist's Favorites
| | |
| --- | --- |
| McDonalds Meal:  | quarter pounder with cheese, bacon and extra lettuce with a medium order of fries and BBQ sauce to dip |
| Rapper:  | Kid Cudi |
| Anime:  | One Piece |
| Color:  | Roach Brown |
| Number:  | Eight (8) |

Australian Unwrapped's Chosen Song from Travis Scott:
goosebumps
Length: 4:03
Release: 2017
Opening Lyrics:
Yeah
7:30 in the night, yeah
Ooh-ooh, ooh
I get those goosebumps every time, yeah, you come around, yeah
You ease my mind, you make everything feel fine
Worried 'bout those comments, I'm way too numb, yeah
It's way too dumb, yeah
I get those goosebumps every time, I need the Heimlich
Throw that to the side, yeah
I get those goosebumps every time, yeah, when you're not around (straight up)
When you throw that to the side, yeah (it's lit)
I get those goosebumps every time, yeah
713 through the 281, yeah I'm ridin'
Why they on me?
Why they on me? I'm flyin', sippin' low-key
I be sippin' low-key in Onyx, rider, rider
When I'm pullin' up right beside ya
Pop star, lil' Mariah


More Songs to Listen to:
Closing page…
I hope you enjoyed knowing bits of the life of the music artist, Travis Scott!
We have lots to offer about him.
Click the link above for Travis Scott: Top 5 Songs to listen and relax or get on to the next artist whose life we are featuring next, Lil Uzi Vert.
Share which segment you liked the most in the Comments section below so others can check it out!
Return to: Hozier: Bio, Life, Career, Awards, Facts, Trivia, Favorites
Next Bio: Lil Uzi Vert: Bio, Life, Career, Awards, Facts, Trivia, Favorites
Support Travis Scott: