Lil Uzi Vert: A Quick-Read Bio Revealed
Here's the bio, life, career, awards, facts, trivia, and favorites of Lil Uzi Vert. We would like to take you through the chapters in the life and career of one of the world's talented musicians. This is Australian Unwrapped's compilation of research about Lil Uzi Vert. Enjoy the journey!
Full Name: Symere Bysil Woods
Also Known As: Sealab Vertical – Renji – Baby Pluto – Uzi Vert – Sasuke – Uzi London
Born: July 31, 1995
Origin: Francisville, Philadelphia, Pennsylvania, U.S.
Zodiac: Leo
This post contains some affiliate links. If you click through and make a purchase, I'll earn a commission at no additional cost to you.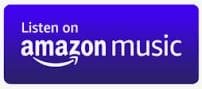 Early Start
Symere Woods grew up listening to Ying Yang Twins and Mike Jones. Jones' debut album was his first purchase of music records.

Wiz Khalifa and Meek Mill later influenced Woods' future style, as well as Marilyn Manson, Paramore, Smash Mouth, The Rocket Summer, Simian, My Chemical Romance, and The All-American Rejects.

Woods began rapping in 10th grade.

After dropping out of school, Woods worked at the Bottom Dollar store for four days before quitting and being thrown out of his home

As a result, Woods got his first face tattoo, the word "Faith" under his hairline, which motivated him to pursue rap professionally.

Career Journey
2014: Woods' first project, an EP titled Purple Thoughtz Vol. 1 was released.
2016: He launched the song, "Money Longer" on his SoundCloud following a radio debut on Shade 45 in February of this year. His mixtape, The Perfect LUV Tape, which was released on his 22nd birthday, featured the singles "Seven Million", featuring Future, and "Erase Your Social", both of which failed to chart on the Billboard Hot 100.
2017: The single was released from the trio's second studio album, Culture (2017) which soared to the US Billboard Hot 100, becoming Uzi's first number 1 single as a lead or featured artist, and his highest-charting single as both
2016: Uzi announced his mixtape had been completed with the help of record producer Wheezy.
2019: Two new promotional singles were released in April titled "Sanguine Paradise" and "That's a Rack", originally thought to be from his highly anticipated studio album, Eternal Atake.
2021: Lil Uzi Vert launched the single "Demon High", which is predicted to be the lead single from the upcoming album Pink Tape.

Awards & Recognition
Billboard Music Awards – 4 nominations
Video Music Awards – 1 nomination and 1 award
Grammy Awards – 2 nominations
iHeartRadio Music Awards – 2 nominations
MTV Video Music Awards nomination
American Music Awards nomination

Fun Facts & Trivia
Lil Uzi Vert is a big fan of Marilyn Manson.
His first and only job before becoming an artist was a stock boy in a grocery store in PA.
He is into ANIME!

Artist's Favorites
| | |
| --- | --- |
| Album:  | Mechanical Animals |
| Snack:  | Pop Tarts |
| Rapper:  | Mike Jones |
| Anime:  | Naruto |

Australian Unwrapped's Chosen Song from Lil Uzi Vert:
20 Min
Length: 3:40
Release: 2017
Opening Lyrics:
I said girl why you keep callin'?
I said girl why you keep callin'? (yeah)
She said I need a new whip
Yeah, 'cause I know that you still ballin'
She just wanna go back to the future, so I brought that girl a DeLorean
Twenty-one minutes until I gotta go
So I told that girl that I'm gonna slaughter it
I met that girl right up at my show
Left her man in the crowd on the floor
Out of town never saw her before
Told her, "Baby, we don't got that long"
Listen, this not my city show
But I treat it like my city show
Twenty more minutes until I'm on


More Songs to Listen to:
Closing page…
I hope you enjoyed knowing bits of the life of the music artist, Lil Uzi Vert!
We have lots to offer about him.
Click the link above for Lil Uzi Vert: Top 5 Songs to listen and relax or get on to the next artist whose life we are featuring next, Harry Styles.
Share which segment you liked the most in the Comments section below so others can check it out!
Return to: Travis Scott: Bio, Life, Career, Awards, Facts, Trivia, Favorites
Next Bio: Harry Styles: Bio, Life, Career, Awards, Facts, Trivia, Favorites
Support Lil Uzi Vert: