Hozier: A Quick-Read Bio Revealed
Here's the bio, life, career, awards, facts, trivia, and favorites of Hozier. We would like to take you through the chapters in the life and career of one of the world's talented musicians. This is Australian Unwrapped's compilation of research about Hozier. Enjoy the journey!
Full name: Andrew John Hozier-Byrne
Born: March 17, 1990
Origin: Bray, Ireland
Genres: Blues – Rock – Soul – Folk – R&B
Zodiac: Pisces
This post contains some affiliate links. If you click through and make a purchase, I'll earn a commission at no additional cost to you.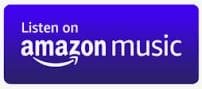 Early Start
The artist Andrew John Hozier-Byrne was born to a mother who was an artist, and to a father who was a blues drummer who worked in banking by day.
In his childhood, Hozier considered school a "monotonous nightmare" and he was identified as a "class clown" and "unfocused student".
When he was 15 years old, he began writing songs.
Guitar and singing were two of the things he taught himself.

Career Journey
2013: Take Me to Church was Hozier's debut extended play
2014: Hozier released his debut album, Hozier.
2018: Hozier released an extended-play entitled Nina Cried Power where the title track features a collaboration with Mavis Staples.
2020: During the COVID-19 pandemic, Hozier performed live on Instagram and Facebook to raise money and awareness for the Irish Society for the Prevention of Cruelty to Children (ISPCC).
2021: Hozier, in collaboration with Meduza, released "Tell It To My Heart," which debuted at number 13 on the Official Irish Singles Chart Top 50.

Awards & Recognition
American Music Awards nomination
ARIA Music Awards nomination
BBC Music Awards (1 nomination and 1 award)
Billboard Music Awards (3 nominations and 2 awards)
Country Music Association Awards nomination
won European Border Breakers Awards Album of the year
Grammy Awards nomination
iHeartRadio Music Awards nomination
Ivor Novello Awards (1 nomination and 1 award)
Juno Awards nomination
Los Premios 40 Principales nomination
MTV Europe Music Awards nomination
MTV Video Music Awards nomination
Žebřík Music Awards 2 nominations
won Teen Choice Awards

Fun Facts & Trivia
Hozier is a dog person and Elwood is the name of his dog.
He is a supporter of LGBT.
In the past, he worked at a golf course scrubbing toilets.

Artist's Favorites
| | |
| --- | --- |
| Whiskey:  | Midleton |
| Color:  | Green |
| Fruit:  | Banana |

Australian Unwrapped's Chosen Song from Hozier:
Take Me To Church
Length: 4:01
Release: 2014
Opening Lyrics:
My lover's got humor
She's the giggle at a funeral
Knows everybody's disapproval
I should've worshiped her sooner
If the Heavens ever did speak
She's the last true mouthpiece
Every Sunday's getting more bleak
A fresh poison each week
"We were born sick", you heard them say it
My church offers no absolutes
She tells me, "Worship in the bedroom"
The only Heaven I'll be sent to
Is when I'm alone with you
I was born sick, but I love it
Command me to be well
A-, Amen, Amen, Amen


More Songs to Listen to:
Closing page…
I hope you enjoyed knowing bits of the life of the music artist, Hozier!
We have lots to offer about him.
Click the link above for Hozier: Top 5 Songs to listen and relax or get on to the next artist whose life we are featuring next, Travis Scott.
Share which segment you liked the most in the Comments section below so others can check it out!
Return to: Ariana Grande: Bio, Life, Career, Awards, Facts, Trivia, Favorites
Next Bio: Travis Scott: Bio, Life, Career, Awards, Facts, Trivia, Favorites
Support Hozier: