Swedish House Mafia: A Quick-Read Bio Revealed
Here's the bio, life, career, awards, facts, trivia, and favorites of Swedish House Mafia. We would like to take you through the chapters in the life and career of one of the world's talented musicians. This is Australian Unwrapped's compilation of research about Swedish House Mafia. Enjoy the journey!
Also Known as: The Swedes
Origin: Stockholm, Sweden
Genres: Progressive house – Electro house – House – Big room
Members: Axwell – Steve Angello – Sebastian Ingrosso
This post contains some affiliate links. If you click through and make a purchase, I'll earn a commission at no additional cost to you.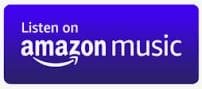 Early Start
Axwell, Steve Angello, and Sebastian Ingrosso were solo DJs before Swedish House Mafia.
During their early careers, Angello and Ingrosso collaborated under various aliases while growing up in Stockholm.
Axwell was discovered by chance by the pair later in the decade, leading to collaborations between the two.
It was first officially referred to as "Swedish House Mafia" in March 2007 by the Winter Music Conference after friends and fans began labeling the four as they played more and more shows together.

Career Journey
2007: "Get Dumb" with Laidback Luke was the first production the group released.
2009: Swedish House Mafia worked with Laidback Luke again to produce the single "Leave the World: They inked a recording label with UMG's Polydor Records after their previous record label EMI, which launched "One", their first official single under the name Swedish House Mafia, on Beatport.
2011: The single, "Save the World" with John Martin's vocals, came out where the song was a worldwide hit and ranked 10th in the UK Chart and in Sweden at 4th place.
2012: They launched the track "Antidote" with Knife Party and their solo effort "Greyhound".
2012: Two years after the release of their first compilation album Until One, Until Now was launched which spawned the songs "Save the World", "Antidote", "Greyhound" and "Don't You Worry Child", plus the singles from Until One.
2014: A second documentary, Leave the World Behind, was launched.
2018: The German edition of DJ Mag announced Swedish House Mafia's performance at Ultra Miami 2018, 24 hours before the performance.
2019: According to the Official Chart Company's chart of the decade, "Don't You Worry Child" was 81st on the list.
2021: After splitting from Columbia Records and Patriot Management, Swedish House Mafia hired Wassim "Sal" Slaiby as their manager for the launch of their single "Moth to a Flame" with the Weeknd.
2022: They also co-wrote and co-produced "Sacrifice" and "How Do I Make You Love Me?" off of the Weeknd's fifth studio album Dawn FM.

Awards & Recognition
Billboard Music Awards (4 nominations)
won European Border Breakers Award
DJ Awards (2 nominations)
Grammis Awards (10 awards our of 12 nominations)
Grammy Awards (2 nominations)
International Dance Music Awards (10 awards out of 21 nominations)
MTVs European Music Awards (2 awards out of 3 nominations)
Teen Choice Awards nomination

Fun Facts & Trivia
Other artists provided them with the moniker that stuck. "When we would bring people to Sweden to DJ with us, they'd ask, 'So what are you guys, some kind of house mafia?,'" Angello said. "We didn't use the name.
Then one day Pete Tong heard about that story and said, 'I've heard you're the Swedish House Mafia.' And we were like, OK, whatever."
Rainbow Room was the name of the small club where they regularly performed before making it big.
A pizza parlor was one of their regular concert venues.

Artist's Favorites
                      Sebastian Ingrosso
Hobby:
Swimming

Australian Unwrapped's Chosen Song from Swedish House Mafia:
Save The World
Length: 3:33
Release: 2011
Opening Lyrics:
Into the streets, we're coming down
We never sleep, never get tired
Through urban fields, and suburban life
Turn the crowd up now, we'll never back down
Shoot down a skyline, watch it in prime time
Turn up the love now, listen up now, turn up the love
Who's gonna save the world tonight?
Who's gonna bring you back to life?
We're gonna make it, you and I
We're gonna save the world tonight
We're far from home, it's for the better
What we dream, it's all that matters
We're on our way, united
Turn the crowd up now, we'll never back down
Shoot down a skyline, watch it in prime time
Turn up the love now, listen up now, turn up the love


More Songs to Listen to:
Swedish House Mafia: Top 5 Songs
Closing page…
I hope you enjoyed knowing bits of the life of the music artist, Swedish House Mafia!
We have lots to offer about him.
Click the link above for Swedish House Mafia: Top 5 Songs to listen and relax or get on to the next artist whose life we are featuring next, P!nk.
Share which segment you liked the most in the Comments section below so others can check it out!
Return to: The Script: Bio, Life, Career, Awards, Facts, Trivia, Favorites
Next Bio: Pink: Bio, Life, Career, Awards, Facts, Trivia, Favorites
Support Swedish House Mafia: