Pink: A Quick-Read Bio Revealed
Here's the bio, life, career, awards, facts, trivia, and favorites of P!nk. We would like to take you through the chapters in the life and career of one of the world's talented musicians. This is Australian Unwrapped's compilation of research about P!nk. Enjoy the journey!
Full Name: Alecia Beth Moore
Born: September 8, 1979
Origin: Doylestown, Pennsylvania, U.S.
Genres: Pop – Pop rock – R&B
Zodiac: Virgo
This post contains some affiliate links. If you click through and make a purchase, I'll earn a commission at no additional cost to you.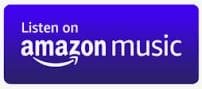 Early Start
Judith Moore is an emergency room nurse and James Moore, an insurance salesman, were the parents of Alecia Beth Moore.
Although a healthy baby when she was born, she suffered from asthma throughout her childhood.
In her early childhood, Pink's parents had marital problems and divorced before she was ten years old.
When Pink was four to 12 years old, she competed as a gymnast.
Her voice developed early in life.
Pink joined her first band in high school, Middleground, but it disbanded after losing a Battle of the Bands competition.
Having adopted her stage name, Pink, when she was about 14 years old, she began performing in Philadelphia clubs.

Career Journey
2000: "There You Go", her debut single, reached number seven on the Billboard Hot 100 chart, becoming her first top-ten hit.
2002: Other singles from the album, including "Don't Let Me Get Me", "Just Like a Pill", and "Family Portrait", also charted well.
2003: Pink wrote "Feel Good Time" for the soundtrack of Charlie's Angels: Full Throttle.
2008: "Crystal Ball" was released and "So What" became her second number-one hit on the Billboard Hot 100.
2009: Pink sang "Sober" while doing a trapeze act at the 2009 MTV Video Music Awards, where she was given a nomination for Best Female Video for "So What".
2010: Pink launched "Raise Your Glass", the first single from her first compilation album, Greatest Hits… So Far!!!.
2011: Pink provided the vocals for the character of Gloria in Happy Feet Two.
2012: Pink's album, The Truth About Love came out.
2013: Billboard recognized Pink as the Woman of the Year in 2013.
2014: Pink and Dallas Green, lead singer of City and Colour, collaborated on the album, You+Me.
2016: Pink covered the Beatles song, "Lucy in the Sky with Diamonds", for the Netflix original series Beat Bugs.
2017: "What About Us", the lead single from Pink's seventh studio album, Beautiful Trauma, was launched and topped charts in Australia.
2018: Pink's version of the song "A Million Dreams" was made available to the public from the "The Greatest Showman – Reimagined" album, which housed songs with Kelly Clarkson, Kesha, Jess Glynne and Missy Elliott.
2019: The release of her eighth album, Hurts 2B Human, happened together with the album's lead single, "Walk Me Home".
2021: She launched the song "Cover Me in Sunshine", a duet with her daughter Willow Sage Hart. Her song "Anywhere Away from Here", which is a collaboration with Rag'n'Bone Man, was released.

Awards & Recognition
won 3 Grammy Awards
7 MTV Video Music Awards
7 Billboard Music Awards
5 World Music Awards.
nominated a total of 215 times and has won 131 times
ACM Awards nomination
won ALMA Awards
American Music Awards (8 nominations)
ARIA Music Awards (1 award out of 4 nominations)
Billboard Music Awards (4 awards out of 11 nominations)
and many others

Fun Facts & Trivia
Pink dropped out of school and began singing in nightclubs.
She began to abuse drugs and alcohol, and at one point, Pink overdosed.
Pink worked regular jobs, including at McDonald's. She said her days flipping burgers gave her financial independence.

Artist's Favorites
| | |
| --- | --- |
| Song:  | "Get The Party Started" |
| Singer:  | Michael Jackson |
| Drink: | Jameson Irish Whiskey |
| Color:  | Green |

Australian Unwrapped's Chosen Song from P!nk:
Just Give Me A Reason
Length: 4:02
Release: 2013
Opening Lyrics:
Right from the start
You were a thief, you stole my heart
And I, your willing victim
I let you see the parts of me, that weren't all that pretty
And with every touch you fixed them
Now you've been talking in your sleep oh oh
Things you never say to me oh oh
Tell me that you've had enough
Of our love, our love
Just give me a reason, just a little bit's enough
Just a second we're not broken just bent, and we can learn to love again
It's in the stars, it's been written in the scars on our hearts
We're not broken just bent, and we can learn to love again
I'm sorry I don't understand
Where all of this is coming from
I thought that we were fine (oh we had everything)


More Songs to Listen to:
Closing page…
I hope you enjoyed knowing bits of the life of the music artist, P!nk!
We have lots to offer about him.
Click the link above for P!nk: Top 5 Songs to listen and relax or get on to the next artist whose life we are featuring next, Snoop Dogg.
Share which segment you liked the most in the Comments section below so others can check it out!
Return to: Swedish House Mafia: Bio, Life, Career, Awards, Facts, Trivia, Favorites
Next Bio: Snoop Dogg: Bio, Life, Career, Awards, Facts, Trivia, Favorites
Support P!nk: