Shawn Mendes: A Quick-Read Bio Revealed
Here's the bio, life, career, awards, facts, trivia, and favorites of Shawn Mendes. We would like to take you through the chapters in the life and career of one of the world's talented musicians. This is Australian Unwrapped's compilation of research about Shawn Mendes. Enjoy the journey!
Full Name: Shawn Peter Raul Mendes
Born: August 8, 1998
Origin: Pickering, Canada
Genres: Pop – Folk-Pop – Pop Rock
Zodiac: Leo
This post contains some affiliate links. If you click through and make a purchase, I'll earn a commission at no additional cost to you.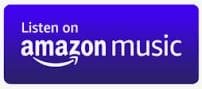 Early Start
In Toronto, Shawn's father sells bar and restaurant supplies and his mother is a real estate agent.
The family he was raised in was religious.
Pickering FC was the club where he played youth soccer.
At one point, he played ice hockey and soccer for his high school glee club, and took acting lessons to practice his stage presence.
He joined a cast search for Disney Channel in Toronto.

Career Journey
2014: Ranks third among musicians on Vine who was most followed. A Great Big World's "Say Something" won Ryan Seacrest's "Best Cover Song" contest. June 2014: Shawn debuted his first single "Life of the Party".
2015: Mendes launched his full-length album Handwritten t the public, which made it to the number one spot on the Billboard 200 chart and was platinum certified.
2016: Mendes debuted as an actor on The CW's The 100 third-season. "Treat You Better", the lead single from Mendes' second studio album, was released in April.
2016: The lead single for Mendes' future third studio album will be "In My Blood," followed by "Lost in Japan" in March. Mendes became the first artist to have four number one singles on the Billboard Adult Pop Songs chart before turning 20 with "In My Blood".
2017: He released the single "There's Nothing Holdin' Me Back".
2019: Mendes released the single "If I Can't Have You" along with its music video which made it to the US Billboard Hot 100 second highest rank.
2020: Mendes announced that his fourth studio album, Wonder, alongside with the album's lead single, also called "Wonder".
2021: "Summer of Love" with Tainy was released.

Awards & Recognition
Some of his recognitions were:

won 13 SOCAN awards
won 10 MTV Europe Music Awards
won eight Juno Awards
won eight iHeartRadio MMVAs
won two American Music Awards
received three nominations for a Grammy Award
one nomination for a Brit Award
(2018), Time named as one of the 100 most influential people in the world on their annual list

Fun Facts & Trivia
He doesn't like tomatoes!
He's a Potterhead and he wanted to become a Gryffindor.
He has lost his wallet more than 10 times!

Artist's Favorites
| | |
| --- | --- |
| Color:  | Blue |
| Season:  | Fall |
| Book:  | Harry Potter Series |
| Hobby:  | Long boarding |
| Food:  | chocolate chip cookies, cake, muffins and omelets |

Australian Unwrapped's Chosen Song from Shawn Mendes:
Treat You Better
Length: 3:07
Release: 2016
Opening Lyrics:
I won't lie to you
I know he's just not right for you
And you can tell me if I'm off
But I see it on your face
When you say that he's the one that you want
And you're spending all your time
In this wrong situation
And anytime you want it to stop


More Songs to Listen to:
Closing page…
I hope you enjoyed knowing bits of the life of the music artist, Shawn Mendes!
We have lots to offer about him.
Click the link above for Shawn Mendes: Top 5 Songs to listen and relax or get on to the next artist whose life we are featuring next, Daft Punk.
Share which segment you liked the most in the Comments section below so others can check it out!
Return to: Ed Sheeran: Bio, Life, Career, Awards, Facts, Trivia, Favorites
Next Bio: Daft Punk: Bio, Life, Career, Awards, Facts, Trivia, Favorites
Support Shawn Mendes: