Daft Punk: A Quick-Read Bio Revealed
Here's the bio, life, career, awards, facts, trivia, and favorites of Daft Punk. We would like to take you through the chapters in the life and career of one of the world's talented musicians. This is Australian Unwrapped's compilation of research about Daft Punk. Enjoy the journey!
Origin: Paris, France
Genres: House – Electronic – Dance – Disco
Years active: 1993–2021
This post contains some affiliate links. If you click through and make a purchase, I'll earn a commission at no additional cost to you.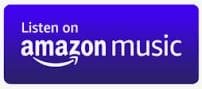 Early Start
Daft Punk was composed by Thomas Bangalter and Guy-Manuel de Homem-Christo, a French duo formed in 1993 in Paris knocking electronic music.
During their time at the Lycée Carnot secondary school in Paris, Guy-Manuel de Homem-Christo and Thomas Bangalter met.
With bassist Bangalter, guitarist Homem-Christo, and guitarist and drummer Laurent Brancowitz, they formed a guitar group called Darlin'.
After four songs and two gigs, Darlin' disbanded after about six months.

Career Journey
1993: They met Stuart Macmillan, co-founder of the Scottish label Soma Quality Recordings, at a rave at EuroDisney in 1993.
1995: Daft Punk recorded "Da Funk".
1997: Homework, Daft Punk's debut album, was released.
2001: Discovery was Daft Punk's second album which was released on this year.
2005: Human After All, Daft Punk's third album, was launched after the result of six weeks of writing and recording. "Robot Rock", "Technologic", "Human After All" and "The Prime Time of Your Life" were released.
2006: The music video for Daft Punk's Electroma premiered after the Cannes Film Festival by the sidebar Director's Fortnight.
2011: "Drive", a previously unpublished Daft Punk track was released by Soma Records.
2016: The singles "Starboy" and "I Feel It Coming" by Canadian R&B singer the Weeknd featured Daft Punk.
2021: Daft Punk uploaded a video to their YouTube channel entitled "Epilogue".

Awards & Recognition
 They won five Grammy Awards in 2014, including Album of the Year and Record of the Year for "Get Lucky".
Their only number one on the Billboard Hot 100 wash "Starboy", by The Weeknd.
Rolling Stone ranked them the 12th greatest musical duo of all time (2015).

Fun Facts & Trivia
The band was initially named "Darlin" after a song from the Beach Boys.
Their signature symbol is the helmet which costs $65000.
They declined to remix one of David Bowie's songs.

Australian Unwrapped's Chosen Song from Daft Punk:
Get Lucky
Length: 4:08
Release: 2013
Opening Lyrics:
Like the legend of the Phoenix, huh
All ends with beginnings
What keeps the planet spinning, ah
The force from the beginning, hm, love
We've come too far
To give up who we are
So let's raise the bar
And our cups to the stars
She's up all night 'til the sun
I'm up all night to get some
She's up all night for good fun
I'm up all night to get lucky


More Songs to Listen to:
Closing page…
I hope you enjoyed knowing bits of the life of the music artist, Daft Punk!
We have lots to offer about him.
Click the link above for Daft Punk: Top 5 Songs to listen and relax or get on to the next artist whose life we are featuring next, XXXTentacion.
Share which segment you liked the most in the Comments section below so others can check it out!
Return to: Shawn Mendes: Bio, Life, Career, Awards, Facts, Trivia, Favorites
Next Bio: XXXTENTACION: Bio, Life, Career, Awards, Facts, Trivia, Favorites
Support Daft Punk: