Ed Sheeran: A Quick-Read Bio Revealed
Here's the bio, life, career, awards, facts, trivia, and favorites of Ed Sheeran. We would like to take you through the chapters in the life and career of one of the world's talented musicians. This is Australian Unwrapped's compilation of research about Ed Sheeran. Enjoy the journey!
Full Name: Edward Christopher Sheeran
Born: February 17, 1991
Origin: Halifax, West Yorkshire, England
Genres: Pop – Folk-pop -Soft rock
Zodiac: Aquarius
This post contains some affiliate links. If you click through and make a purchase, I'll earn a commission at no additional cost to you.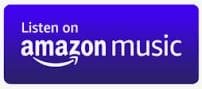 Early Start
The 17th of February 1991 was the birth date of Edward Christopher Sheeran in Halifax, West Yorkshire, England.
Sheeran Lock, an independent art consultancy run from 1990 to 2010, was run by his father, who was a curator, and his mother, who worked at Manchester City Art Gallery.
He has an older brother named Matthew, who's a composer.
At the age of four, Sheeran sang in his local church choir, he learned guitar at the age of 11, and he began writing songs while he was in high school.
As a teenager, Sheeran attended the National Youth Theatre in London. He joined the production of Frankenstein – A New Musical in Plymouth in 2007 after auditioning for Youth Music Theatre UK.
He attended Access to Music to study artist development.

Career Journey
2004: He released his first collection of music, Spinning Man.
2008: He auditioned for Britannia High on ITV and opened for Nizlopi in Norwich.
2009: You Need Me was the title of his EP released on this year, and joined collaborating with Essex singer Leddra Chapman in a number of songs, including CeeLo Green's "Fuck You".
2010: Loose Change, his critically acclaimed EP, featured his future debut single, "The A Team". Two other EPs, Ed Sheeran: Live at the Bedford and Songs I Wrote with Amy, were self-released in 2010. The Foxxhole, a club run by actor Jamie Foxx, invited him to stay at Foxx's house when he was in Los Angeles in 2010.
2011: He released another independent EP, No. 5 Collaborations Project, featuring grime artists such as Wiley, Jme, Devlin, Sway and Ghetts.
2012: February – He won the Brit Awards for Best British Male Solo Artist, and British Breakthrough Act of the Year. May – Sheeran's "The A Team" won Best Song at the Ivor Novello Awards, beating Adele's "Rolling in the Deep" and Florence and the Machine's "Shake It Out". June – Sheeran was invited to perform on The Mall at Buckingham Palace's Diamond Jubilee concert to commemorate the Diamond Jubilee of Queen Elizabeth II. August – He performed Pink Floyd's "Wish You Were Here" at the 2012 Summer Olympics closing ceremony in London.
2013: Ed Sheeran released "I See Fire" on 5 November 2013, which appeared in The Hobbit: The Desolation of Smaug's end credits soundtrack.
2014: "Sing", the lead single, was released (April), "One", an acoustic ballad (May), and June was when his second studio album, × (pronounced "multiply"), was released worldwide which housed songs produced by Rick Rubin, Pharrell Williams and Benny Blanco, as well as that of Gosling's. September – "Don't", "Thinking Out Loud" was released as the album's third single. Spotify named him the most-streamed artist and × the most-streamed album.
2015: February – British Male Solo Artist and British Album of the Year for × were given to him at the 2015 Brit Awards. May – He received the Ivor Novello Award for Songwriter of the Year. June – He also won two awards, Best International Artist and Most Buzzworthy International Artist or Group. September – Sheeran won the Breakthrough award at the 2015 Billboard Touring Awards. "Thinking Out Loud", his single from ×, won two Grammy Awards at the 2016 ceremony: Song of the Year and Best Pop Solo Performance.
2016: He had some break from the media for one year.
2017: March – The album, ÷ (pronounced "divide") was released which peaked to the highest spot in charts of UK, the US, Germany, Australia, Canada and other major markets. "Shape of You" and "Castle on the Hill" were also released on this year.
2018: January – "Shape of You" topped the UK singles chart and Billboard Hot 100 charts in 2017. He was named the Global Recording Artist of the Year by the IFPI for 2017, as the best-selling artist worldwide.
2019: May – He launched the song "I Don't Care", with Justin Bieber, from No.6 Collaborations Project, his fourth studio album. "Cross Me" which featured Chance the Rapper and PnB Rock, made it in the UK charts ninth highest spot. June – "Beautiful People" featuring Khalid made it to UK charts Top 3 and Top 4 in Australia. December – Three of his songs made the top 5 of the Official Chart Company's chart of the decade – "Shape of You" was ranked number one.

Awards & Recognition
Some of his recognitions were:

He was appointed Member of the Order of the British Empire (MBE) in the 2017 Birthday Honours for "services to music and charity".
He was named a baron of Sealand (2012).

Ed was a recipient of a myriad of awards and some were listed below.
– four Grammy Awards (including Song of the Year in 2016 for "Thinking Out Loud")
– five Brit Awards (including British Male Solo Artist in 2015)
– six Billboard Music Awards (including Top Artist in 2018)
– Ivor Novello Award for Songwriter of the Year (2015, 2018)

Fun Facts & Trivia
Ed gave his guitars NAMES which are as follows: Lloyd, Felix, Cyril and Nigel
Monopoly is his favorite board game.
He can't live without OREOs!

Artist's Favorites
| | |
| --- | --- |
| TV Show:  | The Fresh Prince of Bel-Air |
| BTS Song:  | Permission to Dance |
| Song:  | Love Yourself |
| Artist:  | Van Morrison |
| Food:  | Nandos |
| Movie:  | Goodfellas |
| Color:  | Orange |

Australian Unwrapped's Chosen Song from Ed Sheeran:
Shape of You
Length: 2:43
Release: 2017
Opening Lyrics:
The club isn't the best place to find a lover
So the bar is where I go
Me and my friends at the table doing shots
Drinking fast and then we talk slow
And you come over and start up a conversation with just me
And trust me I'll give it a chance now
Take my hand, stop, put Van the Man on the jukebox
And then we start to dance, and now I'm singing like
Girl, you know I want your love
Your love was handmade for somebody like me
Come on now, follow my lead
I may be crazy, don't mind me
Say, boy, let's not talk too much
Grab on my waist and put that body on me
Come on now, follow my lead
Come, come on now, follow my lead


More Songs to Listen to:
Closing page…
I hope you enjoyed knowing bits of the life of the music artist, Ed Sheeran!
We have lots to offer about him.
Click the link above for Ed Sheeran: Top 5 Songs to listen and relax or get on to the next artist whose life we are featuring next, Shawn Mendes.
Share which segment you liked the most in the Comments section below so others can check it out!
Return to: Swae Lee: Bio, Life, Career, Awards, Facts, Trivia, Favorites
Next Bio: Shawn Mendes: Bio, Life, Career, Awards, Facts, Trivia, Favorites
Support Ed Sheeran: