Sam Smith: A Quick-Read Bio Revealed
Here's the bio, life, career, awards, facts, trivia, and favorites of Sam Smith. We would like to take you through the chapters in the life and career of one of the world's talented musicians. This is Australian Unwrapped's compilation of research about Sam Smith. Enjoy the journey!
Full Name: Samuel Frederick Smith
Born: May 19, 1992
Origin: London, England
Genres: Pop – R&B – Soul
Zodiac: Taurus
This post contains some affiliate links. If you click through and make a purchase, I'll earn a commission at no additional cost to you.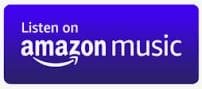 Early Start
Having been bullied for his breasts as a child, Samuel Frederick Smith had liposuction at the age of 12.
Smith performed in the 2007 production of Oh! by Youth Music Theatre UK Carol, a musical housing the music of Neil Sedaka.
He studied singing and songwriting under jazz pianist Joanna Eden for a number of years.

Career Journey
2010: Smith released two singles, "Bad Day All Week" and "When It's Alright".
2012: The Disclosure song "Latch" which featured Smith was released and made it to the No. 11 spot on the UK Singles Chart.
2013: "Lay Me Down" was the first single from their debut album which was featured on Naughty Boy's single "La La La" later on this year.
2014: The second single from Smith's debut album, titled "Money on My Mind", was released.
2015: "Lay Me Down" reached number 8 on Billboard's Hot 100 as the sixth single off the album.
2017: "Too Good at Goodbyes" was launched to the publich which soared at number one in the United Kingdom and the US Billboard Hot 100 number five. TThey became the first US band to reach number one with their second studio album, The Thrill of It All.
2018: He released "Pray" featuring American rapper Logic and the singer made a collaboration with the main vocalist on Calvin Harris's new track "Promises" in August of this year.
2019: Smith released the song "Dancing with a Stranger" with Normani, which landed in the top ten in many countries, including the UK and the US
2020: Smith announced the release of his third studio album, titled To Die For.

Awards & Recognition
He won four Grammy Awards
three Brit Awards
three Billboard Music Awards
an American Music Award
a Golden Globe
an Academy Award

Fun Facts & Trivia
Sam has OCD (Obsessive Compulsive Disorder) – he constant checks all taps in his house before he can leave every morning.
He worked in a local bar cleaning toilets.
He also loves Harry Potter and Twilight series.

Artist's Favorites
| | |
| --- | --- |
| Song:  | A Case of You |
| Late Night Snack:  | Cheese Sandwich |
| Alcohol:  | French Red Wine |
| Color:  | Navy blue |
| TV Show:  | Modern Family |

Australian Unwrapped's Chosen Song from Sam Smith:
Too Good At Goodbyes
Length: 3:21
Release: 2017
Opening Lyrics:
You must think that I'm stupid
You must think that I'm a fool
You must think that I'm new to this
But I have seen this all before
I'm never gonna let you close to me
Even though you mean the most to me
'Cause every time I open up, it hurts
So, I'm never gonna get too close to you
Even when I mean the most to you
In case you go and leave me in the dirt


More Songs to Listen to:
Closing page…
I hope you enjoyed knowing bits of the life of the music artist, Sam Smith!
We have lots to offer about him.
Click the link above for Sam Smith: Top 5 Songs to listen and relax or get on to the next artist whose life we are featuring next, OneRepublic.
Share which segment you liked the most in the Comments section below so others can check it out!
Return to: Mike Posner: Bio, Life, Career, Awards, Facts, Trivia, Favorites
Next Bio: OneRepublic: Bio, Life, Career, Awards, Facts, Trivia, Favorites
Support Sam Smith: