Mike Posner: A Quick-Read Bio Revealed
Here's the bio, life, career, awards, facts, trivia, and favorites of Mike Posner. We would like to take you through the chapters in the life and career of one of the world's talented musicians. This is Australian Unwrapped's compilation of research about Mike Posner. Enjoy the journey!
Full name: Michael Robert Henrion Posner
Born: February 12, 1988
Origin: Southfield, Michigan, U.S.
Genres: Pop – Hip hop – R&B – Folk – Electro pop – Dance pop – Tropical house
Zodiac: Aquarius
This post contains some affiliate links. If you click through and make a purchase, I'll earn a commission at no additional cost to you.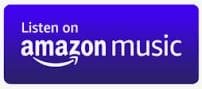 Early Start
A northern suburb of Detroit, Michigan, Michael Robert Henrion Posner was raised with his older sister.
As a varsity athlete, he ran track and cross-country.
During his undergraduate studies at Duke University, he was a member of Sigma Nu fraternity and graduated with a B.A. in Sociology with a 3.6 GPA.
He is the son of a criminal defense lawyer and sister of a civil rights attorney.

Career Journey
2009: Posner's mixtape, A Matter of Time (the first mixtape being Reflections of a Lost Teen); third mixtape One Foot Out the Door was released
2010: Posner's debut album, 31 Minutes to Takeoff was released whosw first single, "Cooler Than Me" made it to number 6 on the US Billboard Hot 100.
2011: Sky High, his second studio album, was released, as well as the single "Looks Like Sex".
2013: Digital outlets premiered his single "The Way It Used To Be"
2014: Posner announced his Unplugged tour.
2015: Posner uploaded a stripped-down song to Vevo, 'I Took a Pill in Ibiza', and '2015', a remix EP of The Truth was made public where it featured SeeB's remix of "I Took a Pill in Ibiza", as well as a remix by JordanXL of the single "Be As You Are.
2016: Mike Posner announced the release of his second album, At Night, Alone., which featured both originals and remixes of "I Took a Pill in Ibiza" and "Be As You Are".
2017: Posner released a book of poetry, Teardrops and Balloons in March of this year and collaborated with American singer blackbear under the name Mansionz.
2018: "Song About You", the lead single from his third studio album, A Real Good Kid, was launched.
2019: He released his fourth mixtape Keep Going
2020: Posner released his fourth studio album, a rap-opera type album titled Operation: Wake Up.

Awards & Recognition
Z Awards nomination
MTV Europe Music Awards nomination
MTV Video Music Award nomination
MTV Europe Music Awards nomination
Grammy Awards nomination
iHeartRadio Music Awards 2 nominations

Fun Facts & Trivia
He is scared of loud barking dogs.
He doesn't own a TV!
He loves AVOCADO!

Artist's Favorites
| | |
| --- | --- |
| Color: | Jungle Green |
| Sport:  | Ultimate Frisbee and Basketball |
| Movie:  | Jeff, Who Lives at Home and Iron Man Trilogy |
| Chick Flick Movie:  | Garden State |
| Cartoons:  | Teenage Mutant Ninja Turtles, Ducktales, and Recess |
| Superhero:  | The Flash |
| Snack:  | Cashews |
| Animals:  | White Tiger and King Penguin |
| Rapper:  | Nas |

Australian Unwrapped's Chosen Song from Mike Posner:
I Took A Pill In Ibiza
Length: 4:40
Release: 2016
Opening Lyrics:
I took a pill in Ibiza
To show Avicii I was cool
And when I finally got sober, felt ten years older
But fuck it, it was something to do
I'm living out in LA
I drive a sports car just to prove
I'm a real big baller 'cause I made a million dollars
And I spend it on girls and shoes
But you don't wanna be high like me
Never really knowing why like me
You don't ever wanna step off that roller coaster and be all alone
You don't wanna ride the bus like this
Never knowing who to trust like this
You don't wanna be stuck up on that stage singing
Stuck up on that stage singing


More Songs to Listen to:
Closing page…
I hope you enjoyed knowing bits of the life of the music artist, Mike Posner!
We have lots to offer about him.
Click the link above for Mike Posner: Top 5 Songs to listen and relax or get on to the next artist whose life we are featuring next, Sam Smith.
Share which segment you liked the most in the Comments section below so others can check it out!
Return to: Avicii: Bio, Life, Career, Awards, Facts, Trivia, Favorites
Next Bio: Sam Smith: Bio, Life, Career, Awards, Facts, Trivia, Favorites
Support Mike Posner: