OneRepublic: A Quick-Read Bio Revealed
Here's the bio, life, career, awards, facts, trivia, and favorites of OneRepublic. We would like to take you through the chapters in the life and career of one of the world's talented musicians. This is Australian Unwrapped's compilation of research about OneRepublic. Enjoy the journey!
Origin: Colorado Springs, Colorado, U.S.
Genres: Pop rock – Alternative rock – Pop
Members: Ryan Tedder, Zach Filkins, Drew Brown, Brent Kutzle, Eddie Fisher, and Brian Willett
This post contains some affiliate links. If you click through and make a purchase, I'll earn a commission at no additional cost to you.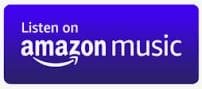 Early Start
During their senior year at Colorado Springs Christian High School, Ryan Tedder and Zach Filkins formed what would become OneRepublic in 1996.
Filkins and Tedder discussed Fiona Apple, Peter Gabriel, and U2 during a drive home as they contemplated forming a band.
Pikes Perk Coffee & Tea House hosted Tedder, Filkins & Co. for a few small gigs.
Tedder and Filkins graduated from high school and attended different colleges.

Career Journey
2007: Dreaming Out Loud, OneRepublic's debut album, , was released in November at soared to number 14 rank in the US with first week sales.
2009: OneRepublic's second studio album, Waking Up, was released which topped Billboard 200 at number 21.
2012: "Feel Again" was released as the lead single.
2013: The band had a three-and-a-half-year hiatus which was ended this year. "If I Lose Myself" was the first global single from the album, and "Counting Stars" has been the band's biggest hit and most successful single from the album.
2014: The music video for "I Lived", the sixth single off their Native album, was launched to the public.
2016: The first single "Wherever I Go" from the upcoming album was released and the movie Collateral Beauty featured their third single, "Let's Hurt Tonight" in their soundtrack.
2017: The song "Lift Me Up", from the Oh My My album, was made public as a promotional single.
2018: "Start Again", a single featuring Logic, was released on YouTube and took part of the Netflix series 13 Reasons Why in its Season 2 soundtrack. OneRepublic released the single "Connection" and the cover of the song "White Christmas" for a Jeep commercial was launched later that year.
2019: "Rescue Me", the lead single of their then-untitled fifth studio album was launched. OneRepublic announced their next single "Wanted", which was released in August.
2021: The group released the fifth single from Human, called "Run".

Awards & Recognition
The band won awards from American Music Awards
Billboard Music Awards
World Music Awards
Grammy Awards
Lead singer Ryan Tedder won three Grammy Awards.

Fun Facts & Trivia
The band was originally named Republic but due to possible legal actions that may occur due to other similar group names, they added One before the original name.
Ryan Tedder wrote Halo for Beyonce.
Ryan is a Christian and he even has a tattoo on one arm, written in old Japanese, which reads "God's will."

Artist's Favorites
                        Ryan Tedder
Food: 
Pizza and Sushi
Vehicle: 
Williams FJ44
Singer: 
Stevie Wonder
NFL Team: 
Denver Broncos
Movie: 
The Goonies (1985), Snow White (1937)
Band: 
U2
Actress: 
Emma Stone
Super Hero: 
Lego Batman

Australian Unwrapped's Chosen Song from OneRepublic:
Counting Stars
Length: 4:17
Release: 2013
Opening Lyrics:
Lately, I've been, I've been losing sleep
Dreaming about the things that we could be
But, baby, I've been, I've been praying hard
Said no more counting dollars
We'll be counting stars
Yeah, we'll be counting stars
I see this life like a swinging vine
Swing my heart across the line
In my face is flashing signs
Seek it out and ye shall find
Old but I'm not that old
Young but I'm not that bold
And I don't think the world is sold
On just doing what we're told


More Songs to Listen to:
Closing page…
I hope you enjoyed knowing bits of the life of the music artist, OneRepublic!
We have lots to offer about him.
Click the link above for OneRepublic: Top 5 Songs to listen and relax or get on to the next artist whose life we are featuring next, Halsey.
Share which segment you liked the most in the Comments section below so others can check it out!
Return to: Sam Smith: Bio, Life, Career, Awards, Facts, Trivia, Favorites
Next Bio: Halsey: Bio, Life, Career, Awards, Facts, Trivia, Favorites
Support OneRepublic: