SAINt JHN: A Quick-Read Bio Revealed
Here's the bio, life, career, awards, facts, trivia, and favorites of SAINt JHN. We would like to take you through the chapters in the life and career of one of the world's talented musicians. This is Australian Unwrapped's compilation of research about SAINt JHN. Enjoy the journey!
Full name: Carlos St. John Phillips
Also Known As: Ghetto Lenny, Santo
Born: August 26, 1986
Origin: Georgetown, Guyana
Genres: Hip hop – R&B
Zodiac: Virgo
This post contains some affiliate links. If you click through and make a purchase, I'll earn a commission at no additional cost to you.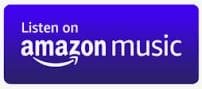 Early Start
Philipps lived in East New York in Brooklyn and Guyana in three-year intervals.

His older brother, who rapped in the neighborhood with friends, inspired him when he was twelve years old to create music.

When he lived in Guyana in his first year of high school, he wrote his first song.

Career Journey
2010: The EP, The St. John Portfolio, and a mixtape, In Association were launched. He was credited for writing the Usher songs, "Crash" and "Rivals", both of which appeared on the Hard II Love album.

2016: Saint Jhn released his first song in 2016, "1999," followed by "Roses" and "Reflex"me.

2017: Saint Jhn co-wrote "Helicopters / Beware", which appears on Jidenna's album, The Chief

2018: Saint Jhn released "I Heard You Got Too Litt Last Night" and "Albino Blue".

2019: After the release of the Imanbek dance remix, Saint Jhn's single "Roses" reached number one on the Australian and UK singles charts.

2000: He released the official video for "Gorgeous," the lead single from While the World Was Burning.

Awards & Recognition
His hit-single "Roses" became part of the top 5 of the US Billboard Hot 100.

Fun Facts & Trivia
Saint Jhn is into fashion and he has his own clothing line called Christian Sex Club.
His mom was an actress in UK but left acting and moved to the US as a minister.
His family roots can be traced back to Guyana where he wrote his first rap while he visited his grandparents there.

Australian Unwrapped's Chosen Song from SAINt JHN:
Roses
Length: 2:53
Release: 2016
Opening Lyrics:
Roses, I walked in the corner with the body screaming dolo
Never sold a bag but look like Pablo in a photo
This gon' make 'em feel the way like Tony killed Manolo
You already know though, you already know though
I walk in the corner with the money, on my finger
She might get it popping, I might wife her for the winter
I already know, already know, nigga roses
All I need is roses
Turn up baby, turn up, when I turn it on
You know how I get too lit when I turn it on
Can't handle my behavior when I turn it on


More Songs to Listen to:
Closing page…
I hope you enjoyed knowing bits of the life of the music artist, SAINt JHN!
We have lots to offer about him.
Click the link above for SAINt JHN: Top 5 Songs to listen and relax or get on to the next artist whose life we are featuring next, DJ Snake.
Share which segment you liked the most in the Comments section below so others can check it out!
Return to: Major Lazer: Bio, Life, Career, Awards, Facts, Trivia, Favorites
Next Bio: DJ Snake: Bio, Life, Career, Awards, Facts, Trivia, Favorites
Support SAINt JHN: