Major Lazer: A Quick-Read Bio Revealed
Here's the bio, life, career, awards, facts, trivia, and favorites of Major Lazer. We would like to take you through the chapters in the life and career of one of the world's talented musicians. This is Australian Unwrapped's compilation of research about Major Lazer. Enjoy the journey!
Origin: Miami, Florida, U.S.
Genres: EDM – Dancehall – Reggae – Hip hop – Moombahton – Trap – Reggae fusion – Electro house – Soca – Rocksteady
Members: Diplo, Walshy Fire, and Ape Drums
This post contains some affiliate links. If you click through and make a purchase, I'll earn a commission at no additional cost to you.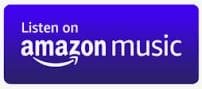 Early Start
The members met while working with M.I.A.

Their first album released was Guns Don't Kill People… Lazers Do in June 2009 under Downtown Records.

The setting where the album was recorded was at Tuff Gong Studios in Jamaica.

Career Journey
2009: "Hold the Line", the album's first single, was nominated for an MTV Video Award under the Breakthrough Video category and the hit song.

2010: The group released an EP titled Lazers Never Die which housed two new songs and three remixes, by Thom Yorke and others. Beyoncé's "Run the World (Girls)", which sampled "Pon de Floor", was produced by Switch.

2012: Major Lazer announced his album, Free the Universe, would be released on Mad Decent in March 2013.

2015: Diplo announced Major Lazer's third album during the Grammy Awards which would incorporate artists such as Ariana Grande, Ellie Goulding and Pusha T, and would be titled Peace is the Mission.

2015: Major Lazer released Peace is the Mission: Extended, a reissue of their third studio album Peace is the Mission where it housed five additional songs, including a collaboration with Dutch electro house DJ MOTi (featuring Ty Dolla $ign, Wizkid, and Kranium), a remix of their previous track "Light It Up" featuring Nyla and Fuse ODG, and a cover of Frank Ocean's "Lost" featuring previous collaborator and Danish recording artist MØ.

2016: "Cold Water", featuring vocals from MØ and Justin Bieber, was released which soared to No. 2 on the Billboard Hot 100, and number 1 in several other countries including on the UK Official Charts.
2017: Known No Better is a six-song extended play by Major Lazer that features Camila Cabello, Travis Scott, and Quavo. A Brazilian duo, Anitta and Pabllo Vittar, perform in the EP's second single, "Sua Cara".
2019: Major Lazer released the new lead single from their fourth studio album, "Can't Take It From Me", featuring Skip Marley.

2020: The fifth single from the album, "Lay Your Head on Me", featuring Marcus Mumford from Mumford & Sons.

Awards & Recognition
won GAFFA Awards (Denmark) and 1 nomination
NRJ Music Awards 3 nominations and 1 award
won Billboard Music Awards
received American Music Awards nomination
received iHeartRadio Music Awards 2 nominations
received Kids' Choice Awards nomination
received Latin Grammy Awards nomination

Fun Facts & Trivia
Their first single "Hold the Line" was featured in the video game FIFA 10.
The group became the second US artist to play a major concert in Cuba after more than 50 years where Audioslave was the first.
Diplo is a big fan of Breaking Bad and Game of Thrones.

Artist's Favorites
                                                  Diplo
Food Spot: 
Sister Muhammad's Kitchen
Music Producers: 
Sophie, Eprom, Calvin Harris, etc.
Shoes: 
Mr. Hare
Festival Performance: 
Mad Decent Block Party

Australian Unwrapped's Chosen Song from Major Lazer:
Lean On (feat. MØ & DJ Snake)
Length: 2:56
Release: 2015
Opening Lyrics:
Do you recall, not long ago
We would walk on the sidewalk
Innocent, remember?
All we did was care for each other
But the night was warm
We were bold and young
All around the wind blows
We would only hold on to let go
Blow a kiss, fire a gun
We all need someone to lean on
Blow a kiss, fire a gun
All we need is somebody to lean on


More Songs to Listen to:
Closing page…
I hope you enjoyed knowing bits of the life of the music artist, Major Lazer!
We have lots to offer about him.
Click the link above for Major Lazer: Top 5 Songs to listen and relax or get on to the next artist whose life we are featuring next, Kendrick Lamar. 
Share which segment you liked the most in the Comments section below so others can check it out!
Return to: Twenty One Pilots: Bio, Life, Career, Awards, Facts, Trivia, Favorites
Next Bio: Kendrick Lamar: Bio, Life, Career, Awards, Facts, Trivia, Favorites
Support Major Lazer: