Portugal. The Man: A Quick-Read Bio Revealed
Here's the bio, life, career, awards, facts, trivia, and favorites of Portugal. The Man. We would like to take you through the chapters in the life and career of one of the world's talented musicians. This is Australian Unwrapped's compilation of research about Portugal. The Man. Enjoy the journey!
Origin: Wasilla, Alaska, U.S.
Genres: Alternative rock – Psychedelic rock – Psychedelic pop – Experimental rock – Indie rock
Origin: John Baldwin Gourley – Zach Carothers – Kyle O'Quin – Jason Sechrist – Eric Howk – Zoe Manville
This post contains some affiliate links. If you click through and make a purchase, I'll earn a commission at no additional cost to you.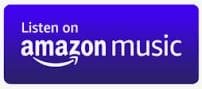 Early Start
John Gourley, Joe Simon, Dewey Halpaus, Nick Simon, and Zach Carothers created the band Anatomy of a Ghost.
Gourley was the frontman of the band having had no previous singing experience.
Anatomy of A Ghost became popular in an instance but long before the group broke up. Originally, Portugal. The Man was John Gourley's side project, with Carothers playing bass.
Gourley and Carothers worked withh Wesley Hubbard, Nick Klein (former guitar tech for Anatomy of a Ghost) and Harvey Tumbleson, to create Portugal. The Man.

Career Journey
2007: The group released their full-length album, Church Mouth, produced by Casey Bates with support from The Photo Atlas, Play Radio Play, Tera Melos and The Only Children among others.
2009 : Their album, The Satanic Satanist, was released, which was inspired by memories and stories from singer John Gourley's youth in Alaska.
2010: Portugal. The Man inked for a recording label with Atlantic Records.
2011: They launched one 30-second clip every week from their new album via their YouTube channel, with a 13-minute short film "Sleep Forever".
2013: The band's seventh album, Evil Friends, came out.
2014: Mike D from The Beastie Boys produced the band's eighth album.
2016: Portugal. The Man's song "Noise Pollution" premiered at Triple J radio with single single, "Noise Pollution [Version A, Vocal Up Mix 1.3]", featuring Mary Elizabeth Winstead and Zoe Manville.
2021: The band launched the live album Oregon City Sessions. They also took a cover of the Metallica song "Don't Tread on Me" to the charity tribute album The Metallica Blacklist.

Awards & Recognition
UK Music Video Awards (2 nominations)
World Music Awards nomination
won Clio Music Awards
Electronic Music Awards nomination
won LOS40 Music Awards
won Grammy Awards
Billboard Music Awards (3 nominations)
and many others

Fun Facts & Trivia
Portugal. The Man is a band, The Man is a description of any of their members. They thought of a country that will be the collective voice of the people and they went for Portugal.
Anatomy of a Ghost is the name of John Gourley's first band prior forming Portugal. The Man.
Portugal. The Man is going to be the name of John Gourley's book about his father's adventures.

Australian Unwrapped's Chosen Song from Portugal. The Man:
Feel It Still
Length: 2:43
Release: 2017
Opening Lyrics:
Can't keep my hands to myself
Think I'll dust 'em off, put 'em back up on the shelf
In case my little baby girl is in need
Am I coming out of left field?
Ooh woo, I'm a rebel just for kicks, now
I been feeling it since 1966, now
Might be over now, but I feel it still
Ooh woo, I'm a rebel just for kicks, now
Let me kick it like it's 1986, now
Might be over now, but I feel it still


More Songs to Listen to:
Portugal. The Man: Top 5 Songs
Closing page…
I hope you enjoyed knowing bits of the life of the music artist, Portugal. The Man!
We have lots to offer about him.
Click the link above for Portugal. The Man: Top 5 Songs to listen and relax or get on to the next artist whose life we are featuring next, Pharrell Williams.
Share which segment you liked the most in the Comments section below so others can check it out!
Return to: Bebe Rexha: Bio, Life, Career, Awards, Facts, Trivia, Favorites
Next Bio: Pharrell Williams: Bio, Life, Career, Awards, Facts, Trivia, Favorites
Support Portugal. The Man: