Starley: A Quick-Read Bio Revealed
Here's the bio, life, career, awards, facts, trivia, and favorites of Starley. We would like to take you through the chapters in the life and career of one of the world's talented musicians. This is Australian Unwrapped's compilation of research about Starley. Enjoy the journey!
Full Name: Starley Hope
Born: October 3, 1987
Origin: Sydney, New South Wales, Australia
Genres: Electropop
Zodiac: Libra
This post contains some affiliate links. If you click through and make a purchase, I'll earn a commission at no additional cost to you.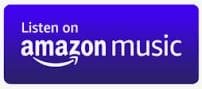 Early Start
A Mauritian father and an Australian mother of Filipino and Japanese descent raised Starley Hope in Sydney, New South Wales.

In London, she pursued a career in music, before settling to ink a recording label with Tinted Records.

Career Journey
2016: Odd Mob's single "Into You" featured Starley.

2016: Her debut single "Call on Me" was launched under Tinted Records

2018: Starley released "Love is Love"

2020: Starley released her debut album, One of One.

Awards & Recognition
AIR Awards nomination
ARIA Music Awards nomination

Fun Facts & Trivia

Australian Unwrapped's Chosen Song from Starley:
Call On Me
Length: 2:41
Release: 2020
Opening Lyrics:
When you're low
And your knees can't rise
You feel helpless
And you're looking to the sky
Some people would say
To accept their fate
Well, if this is fate
Then we'll find a way to cheat
Cause, oh, we'll say a little prayer
But, oh, if the answer isn't there
You know you can call on me
When you need somebody
You know you can call on me
When you can't stop the tears from falling down
You know you can call on me
Call on me, darling
You know you can call on me


More Songs to Listen to:
Closing page…
I hope you enjoyed knowing bits of the life of the music artist, Starley!
We have lots to offer about him.
Click the link above for Starley: Top 5 Songs to listen and relax or get on to the next artist whose life we are featuring next, Jessie J.
Share which segment you liked the most in the Comments section below so others can check it out!
Return to: Pharrell Williams: Bio, Life, Career, Awards, Facts, Trivia, Favorites
Next Bio: Jessie J: Bio, Life, Career, Awards, Facts, Trivia, Favorites
Support Starley: