Halsey: A Quick-Read Bio Revealed
Here's the bio, life, career, awards, facts, trivia, and favorites of Halsey. We would like to take you through the chapters in the life and career of one of the world's talented musicians. This is Australian Unwrapped's compilation of research about Halsey. Enjoy the journey!
Full Name: Ashley Nicolette Frangipane
Born: September 29, 1994
Origin: Edison, New Jersey, U.S.
Genres: Pop – R&B
Zodiac: Libra
This post contains some affiliate links. If you click through and make a purchase, I'll earn a commission at no additional cost to you.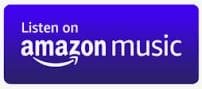 Early Start
When Ashley Nicolette Frangipane's mother discovered that she was pregnant, her parents dropped out of college.
The mother of Halsey works as an emergency medical technician (EMT), and the father is a car dealership manager.
When Halsey was 14, she switched to the guitar from playing the violin, viola, and cello.
Alanis Morissette, Justin Bieber, and Brand New were some of her favorite artists growing up.
During her teenage years, she attended six different schools.
At the age of 17, Frangipane attempted suicide after being bullied at school. She spent nearly three weeks in the hospital.

Career Journey
2014: She released her debut extended play, Room 93, which made it to the lower regions of the US Billboard 200 and on the Top Heatseekers chart's top 3 spot.
2015: Halsey's debut studio album, Badlands, was released.
2016: The Chainsmokers' single "Closer" featured the vocals of Halsey. The track topped the Billboard Hot 100 for 12 consecutive weeks, and topped the charts of 12 other countries.
2017: The single "Not Afraid Anymore" was made public as it took part in the soundtrack of the film Fifty Shades Darker (2017).
2018: She released "Alone", the third and final single from Hopeless Fountain Kingdom, together with a new version featuring American rapper Big Sean and British rapper Stefflon Don. Her single entitled "Without Me", was her first through Capitol Records was released.
2019: Halsey released the single "Nightmare", which soared to number fifteen on the US Hot 100. The single "Graveyard" came out in September of this year.
2020: The album, titled Manic, was released.
2021: If I Can't Have Love, I Want Power, was Halsey's fourth studio album.

Awards & Recognition
She won four Billboard Music Awards
one American Music Award
one GLAAD Media Award
an MTV Video Music Award
three Grammy Awards
She was named Songwriter of the year by BMI Film & TV Awards in 2021.

Fun Facts & Trivia
Halsey's stage name came from a guy she dated when she was 17 who lived on Halsey Street in Brooklyn, New York.
Halsey is also an anagram of her first name.
She was diagnosed with bipolar disorder.

Artist's Favorites
| | |
| --- | --- |
| Food:  | Pinoy 'turon' |
| Movie:  | Eternal Sunshine of the Spotless Mind |
| Color:  | Lavender and Mint |
| Book:  | Lolita, Vladimir Nabokov |
| Perfume:  | YSL Black Opium |
| Singer:  | Wolf Alice |

Australian Unwrapped's Chosen Song from Halsey:
Without Me
Length: 3:21
Release: 2018
Opening Lyrics:
Found you when your heart was broke
I filled your cup until it overflowed
Took it so far to keep you close (keep you close)
I was afraid to leave you on your own
I said I'd catch you if you fall
And if they laugh, then fuck 'em all (all)
And then I got you off your knees
Put you right back on your feet
Just so you could take advantage of me


More Songs to Listen to:
Closing page…
I hope you enjoyed knowing bits of the life of the music artist, Halsey!
We have lots to offer about him.
Click the link above for Halsey: Top 5 Songs to listen and relax or get on to the next artist whose life we are featuring next, Mark Ronson.
Share which segment you liked the most in the Comments section below so others can check it out!
Return to: OneRepublic: Bio, Life, Career, Awards, Facts, Trivia, Favorites
Next Bio: Mark Ronson: Bio, Life, Career, Awards, Facts, Trivia, Favorites
Support Halsey: