One Direction: A Quick-Read Bio Revealed
Here's the bio, life, career, awards, facts, trivia, and favorites of One Direction. We would like to take you through the chapters in the life and career of one of the world's talented musicians. This is Australian Unwrapped's compilation of research about One Direction. Enjoy the journey!
Also Known As: 1D
Origin: London, England
Genres: Pop – Pop rock
Members: Niall Horan – Liam Payne – Harry Styles – Louis Tomlinson – Zayn Malik
This post contains some affiliate links. If you click through and make a purchase, I'll earn a commission at no additional cost to you.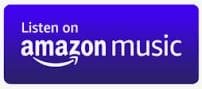 Early Start
2010: Niall Horan, Zayn Malik, Liam Payne, Harry Styles, and Louis Tomlinson auditioned as soloists for the seventh series of The X Factor. While not advancing in the "Boys" category at boot camp, they were put together to form a five-piece boy band, thus qualifying for the "Groups" category.
Guest judge Nicole Scherzinger and Simon Cowell both claim they conceived of the idea for the band.

Career Journey
2011: Their debut single, "What Makes You Beautiful", was a commercial and international success where it topped the UK Singles Chart.
2012: (May) The tour, Up All Night: The Live Tour, was released. "Live While We're Young", the lead single from the group's second album, came out, and was a worldwide hit where it ranked in the Top 10 of almost every country and made it history to be the highest one-week opening sales figure for a song by a non-US artist in the US.
2013: One Direction released a cover version of "One Way or Another" and "Teenage Kicks", "One Way or Another (Teenage Kicks)", as the 2013 Comic Relief single.
2013: Their first all-stadium tour, the Where We Are Tour, was announced and commenced with.
2014: Their fourth studio album to be titled Four, was launched by the group.
2015: Malik's departure shocked the music industry. They also released "Drag Me Down and Made in the A.M. topping the charts in the UK among other countries while reaching Top 2 in the U. and known to be the sixth-best selling album of that year.

Awards & Recognition
won nearly 200 awards
seven Brit Awards
four MTV Video Music Awards
six Billboard Music Awards
seven American Music Awards (including Artist of the Year in 2014 and 2015)
28 Teen Choice Awards
earned an estimated $75 million, becoming the second highest earning celebrity under 30 according to Forbes

Fun Facts & Trivia
Niall is the stand-out blondie of the band. In fact, as a child, the singer had brown hair!
Harry is afraid of goats because he was attacked by one when he was 10.
Louis began acting before getting on stage as the singer Danny Zuko in a rendition of Grease.

Australian Unwrapped's Chosen Song from One Direction:
Night Changes
Length: 3:46
Release: 2014
Opening Lyrics:
Goin' out tonight, changes into something red
Her mother doesn't like that kind of dress
Everything she never had she's showin' off
Drivin' too fast, moon is breakin' through her hair
She's headin' for somethin' that she won't forget
Havin' no regrets is all that she really wants
We're only gettin' older, baby
And I've been thinkin' about it lately
Does it ever drive you crazy
Just how fast the night changes?
Everything that you've ever dreamed of
Disappearing when you wake up
But there's nothing to be afraid of
Even when the night changes
It will never change me and you


More Songs to Listen to:
Closing page…
I hope you enjoyed knowing bits of the life of the music artist, One Direction!
We have lots to offer about him.
Click the link above for One Direction: Top 5 Songs to listen and relax or get on to the next artist whose life we are featuring next, Robin Thicke.
Share which segment you liked the most in the Comments section below so others can check it out!
Return to: Macklemore & Ryan Lewis: Bio, Life, Career, Awards, Facts, Trivia, Favorites
Next Bio: Robin Thicke: Bio, Life, Career, Awards, Facts, Trivia, Favorites
Support One Direction: