Robin Thicke: A Quick-Read Bio Revealed
Here's the bio, life, career, awards, facts, trivia, and favorites of Robin Thicke. We would like to take you through the chapters in the life and career of one of the world's talented musicians. This is Australian Unwrapped's compilation of research about Robin Thicke. Enjoy the journey!
Full Name: Robin Alan Thicke
Born: March 10, 1977
Origin: Los Angeles, California, U.S.
Genres: Soul – R&B – Pop
Zodiac: Pisces
This post contains some affiliate links. If you click through and make a purchase, I'll earn a commission at no additional cost to you.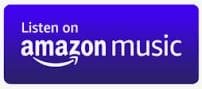 Early Start
American actress-singer Gloria Loring, who appeared on the NBC daytime drama Days of Our Lives, and Canadian actor Alan Thicke (1947–2016), known for his role on the TV sitcom Growing Pains were the parents of Robin Thicke.
He also showed up in small roles on The Wonder Years, The New Lassie, Just the Ten of Us and several episodes of Growing Pains.
Throughout his musical career, Thicke's parents have been supportive of him, with his father helping to write and structure his first songs.
When Robin Thicke was in his early teens, his father refused to pay for him and his vocal group, As One, to record a professionally produced demo tape. He wanted Robin to focus on his studies and graduate before pursuing a music career.
During his senior year of high school, Thicke moved out on his own and began working as a professional record producer and songwriter.

Career Journey
2002: Thicke launched his debut single "When I Get You Alone" which sampled Walter Murphy's "A Fifth of Beethoven", a disco rendition of Beethoven's Fifth Symphony.
2005: He inked a recording label to Star Trak where he worked on his second album, The Evolution of Robin Thicke whose first single, "Wanna Love U Girl", housed producer Williams and charted successfully on urban radio in the United Kingdom.
2006: He filmed a remix version of the song with rapper Busta Rhymes then the video for his second single, the ballad "Lost Without U" came out.
2007: The Evolution of Robin Thicke was certified Platinum by the RIAA after 1.5 million copies were sold domestically.
2008: Thicke launched his third solo album, titled Something Else, which ranked third on the Billboard 200 charts. The album's first single, "Magic", was a further expansion of the R&B sound that speared his 2006 breakthrough, The Evolution of Robin Thicke.
2009: The album, titled Sex Therapy, was released.
2011: Robin Thicke publicized his fifth studio album, Love After War whose second single was "Pretty Lil' Heart", which houesed Lil Wayne.
2012: His third official single was "All Tied Up" which was released on Urban AC radio.
2013: "Blurred Lines" featuring T.I. and Pharrell as the lead single to his sixth studio album, also titled Blurred Lines, was birthed.
2014: Thicke partnered with DJ Cassidy and British singer Jessie J to record Calling All Hearts. Paula was the title of his album dedicated to his estranged wife, Paula Patton whose lead single was "Get Her Back".
2015: Another single entitled "Back Together", featuring Nicki Minaj, was released.
2019: Thicke joined the reality competition series The Masked Singer as a panelist.
2021: Thicke and producer Pharrell Williams worked together again for the single "Take Me Higher".

Awards & Recognition
received nominations for Record of the Year and Best Pop Duo/Group Performance – Grammy Awards

Fun Facts & Trivia
Robin's parents co-wrote the theme songs for TV series such as Diff'rent Strokes and The Facts of Life. His father had talents in writing game show themes, including the original Wheel of Fortune.
Liz Chandler on Days of Our Lives was portrayed by Robin's mother Gloria Loring.
"Brian McWhite" was his nickname of getting associated with Brian McKnight when he signed with him.
He sang at the wedding of Michael Jordan and Yvette Prieto in 2013.
He had recorded songs in a rented apartment for several weeks in 2010.

Australian Unwrapped's Chosen Song from Robin Thicke:
Blurred Lines
Length: 4:23
Release: 2013
Opening Lyrics:
Everybody get up
Everybody get up (hey, hey, hey)
Hey, hey, hey (uh)
Hey, hey, hey (ha-ha) (woo)
Turn me up
If you can't hear what I'm trying to say (hey girl, come here)
If you can't read from the same page (hey)
Maybe I'm going deaf (hey, hey, hey)
Maybe I'm going blind (hey, hey, hey)
Maybe I'm out of my mind, mind (hey, hey, hey)
Okay, now he was close
Tried to domesticate you
But you're an animal
Baby, it's in your nature (meow)
Just let me liberate you (hey, hey, hey)
You don't need no takers (hey, hey, hey)
That man is not your maker (hey, hey, hey)
And that's why I'm gon' take a good girl (everybody get up)


More Songs to Listen to:
Closing page…
I hope you enjoyed knowing bits of the life of the music artist, Robin Thicke!
We have lots to offer about him.
Click the link above for Robin Thicke: Top 5 Songs to listen and relax or get on to the next artist whose life we are featuring next, Iggy Azalea.
Share which segment you liked the most in the Comments section below so others can check it out!
Return to: One Direction: Bio, Life, Career, Awards, Facts, Trivia, Favorites
Next Bio: Iggy Azalea: Bio, Life, Career, Awards, Facts, Trivia, Favorites
Support Robin Thicke: