Meaningful & Inspirational Quotes by Ronald Reagan
Ronald Reagan's Most Inspirational Quotes
A collection of beautiful and Inspirational Quotes by Ronald Reagan, this article we look at Ronald Reagan's most inspiring quotes. Quotes often give context; they can mean different things to different people, here you will find some of the best quotes by Ronald Reagan.
Since I came to the White House, I got two hearing aids, a colon operation, skin cancer, a prostate operation, and I was shot. The damn thing is, I've never felt better in my life.


Ronald Reagan
Money can't buy happiness, but it will certainly get you a better class of memories.


Ronald Reagan
I have wondered at times what the Ten Commandments would have looked like if Moses had run them through the US Congress.


Ronald Reagan
No matter how big and powerful government gets, and the many services it provides, it can never take the place of volunteers.


Ronald Reagan
Government is like a baby. An alimentary canal with a big appetite at one end and no sense of responsibility at the other.


Ronald Reagan
Life is one grand, sweet song, so start the music.


Ronald Reagan
If the family goes, so goes our civilization.


Ronald Reagan
All great change in America begins at the dinner table.


Ronald Reagan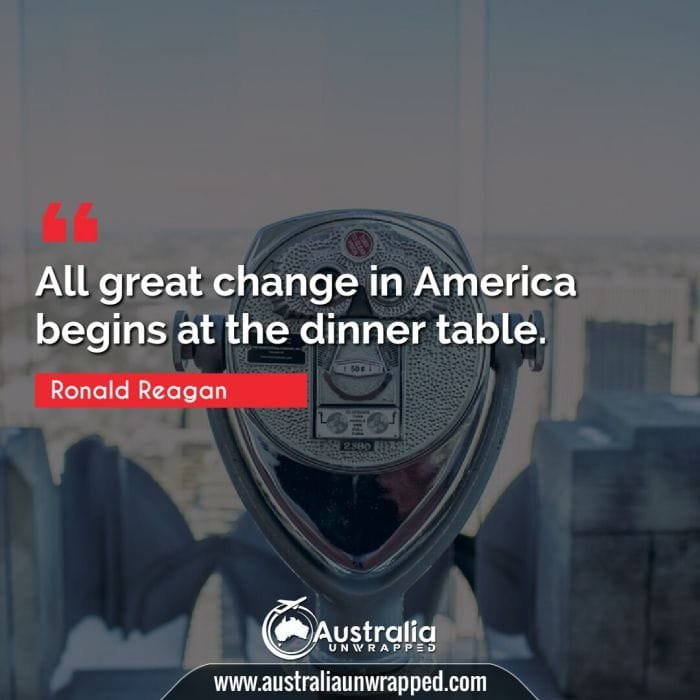 We can't help everyone, but everyone can help someone.


Ronald Reagan
By working together, pooling our resources and building on our strengths, we can accomplish great things.


Ronald Reagan
I've noticed that everyone who is for abortion has already been born.


Ronald Reagan
Professional politicians like to talk about the value of experience in government. Nuts! The only experience you gain in politics is how to be political.


Ronald Reagan
A recession is when your neighbor loses his job. A depression is when you lose yours.


Ronald Reagan
The taxpayer – that's someone who works for the federal government but doesn't have to take the civil service examination.


Ronald Reagan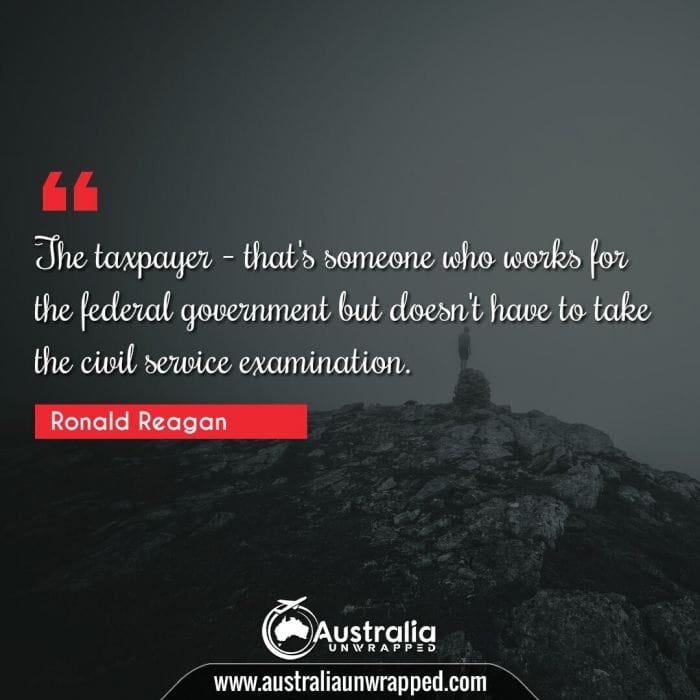 Politics is not a bad profession. If you succeed there are many rewards, if you disgrace yourself you can always write a book.


Ronald Reagan
Going to college offered me the chance to play football for four more years.


Ronald Reagan
The joke in our family is that we can cry reading the phone book.


Ronald Reagan
Every new day begins with possibilities. It's up to us to fill it with the things that move us toward progress and peace.


Ronald Reagan
California produces 40% of America's fresh fruits, vegetables and nuts – the kind you eat. We have had a bumper crop of the other variety, too.


Ronald Reagan
Before I refuse to take your questions, I have an opening statement.


Ronald Reagan
I now have absolute proof that smoking even one marijuana cigarette is equal in brain damage to being on Bikini Island during an H-bomb blast


Ronald Reagan
If you think you can – you can!


Ronald Reagan
I have left orders to be awakened at any time during national emergency, even if I'm in a cabinet meeting.


Ronald Reagan
A hippie is someone who looks like Tarzan, walks like Jane and smells like Cheetah.

Ronald Reagan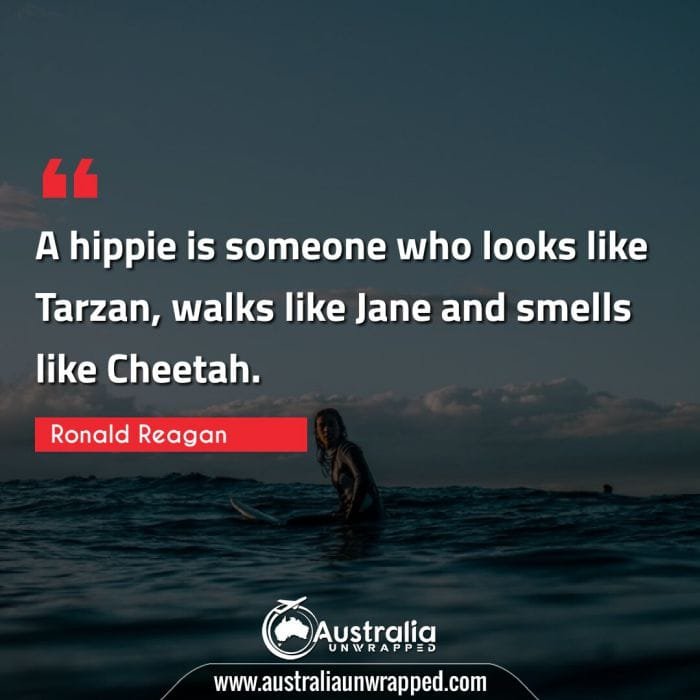 Quote to Inspire by Ronald Reagan
Hope you enjoyed this beautiful collection of quotes by Ronald Reagan. Please pin your favourites or share via social media, Also we would love to hear your favourite quote in the comments section below. One life, get inspired and find your perfect quote.
More Famous Quotes