Martin Garrix: A Quick-Read Bio Revealed
Here's the bio, life, career, awards, facts, trivia, and favorites of Martin Garrix. We would like to take you through the chapters in the life and career of one of the world's talented musicians. This is Australian Unwrapped's compilation of research about Martin Garrix. Enjoy the journey!
Full Name: Martijn Gerard Garritsen
Also Known As: GRX – YTRAM
Born: May 14, 1996
Origin: Amstelveen, Netherlands
Genres: Progressive house – Big room house – Dutch house – Deep house – Electro house – Future bass
Zodiac: Taurus
This post contains some affiliate links. If you click through and make a purchase, I'll earn a commission at no additional cost to you.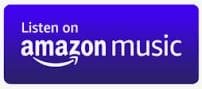 Early Start
Garrix expressed his musical interest at an early age and at the age of 8, he learned to play the guitar.
After seeing Dutch DJ Tiësto perform at that year's Summer Olympics Opening Ceremony in Athens, he showed his passion in becoming a DJ.
Inspired by the track "Traffic", he downloaded the specialist digital audio workstation FL Studio, enabling him to start producing.
After graduating from Utrecht's Herman Brood Academy in 2013, he worked as a producer

Career Journey
2012: He signed with Spinnin' Records upon release of a collaboration with Dutch DJ Jay Hardway entitled "Error 404".
2013: Garrix released "Torrent" along with Dutch DJ Sidney Samson on Tiesto's Musical Freedom label.
2013: The hit song "Wizard" with Jay Hardway which soared to the 6th highest spot in Belgium and in the Netherlands at number 17.
2014: Garrix collaborated with Dutch duo Firebeatz on "Helicopter" which made it to top the Beatport Top 100 charts for two weeks. The Sensation 2014 anthem, "Tremor", along with Dimitri Vegas & Like Mike, was produced by him.
2015: The single "Don't Look Down" featuring Grammy-winner Usher was made available to the public together with two video versions of it on Vevo, "Towel Boy" and "Towel Girl". Garrix, James 'JHart' Abrahart, and Busbee wrote it and ranked third highest on the Billboard Dance Club Songs.
2016: He released his first single via Stmpd Rcrds titled "Now That I've Found You", housing the vocals of John Martin and Michel Zitron
2017: "Scared to Be Lonely" was a collaboration with British singer Dua Lipa and was released as a single. He and Lipa performed it on The Tonight Show Starring Jimmy Fallon.
2018: His second collaboration with David Guetta and his third with Brooks with the song "Like I Do" was launched.
2019: The song These Are The Times featuring Jamaican vocalist JR came out.
2020: The single "Drown" with Australian singer Clinton Kane was released.
2021: Served as the official song of UEFA Euro 2020, Garrix released "We Are The People" featuring Bono and the Edge from Irish rock band U2.
2022: Garrix launched a collaboration with Zedd featuring guest vocals from Emily Warren entitled "Follow".

Awards & Recognition
BreakTudo Awards nomination
DJ Awards (4 nominations)
Echo Award nomination
Electronic Music Awards nomination
iHeartRadio Music Awards nomination
International Dance Music Awards (4 award out of 12 nominations)
Kids' Choice Awards nomination
MTV Europe Music Awards (3 awards out of 3 nominations)
MTV Millennial Awards (2 awards out of 3 nominations)
MTV Video Music Awards nomination
won 4 NRJ DJ Awards
Teen Choice Awards (2 nominations)
won The Buma Awards
won 4 WDM Radio Awards
World Music Awards (5 nominations)
Young Hollywood Awards nomination
won YouTube Music Awards

Fun Facts & Trivia
Wolf of Wall Street is the funniest movie for him.
He's good at sleeping. He can sleep anytime and anywhere.
Garrix was discovered by Tiësto.

Artist's Favorites

Australian Unwrapped's Chosen Song from Martin Garrix:
In the Name of Love
Length: 3:15
Release: 2016
Opening Lyrics:
If I told you this was only gonna hurt
If I warned you that the fire's gonna burn
Would you walk in?
Would you let me do it first?
Do it all in the name of love
Would you let me lead you even when you're blind?
In the darkness, in the middle of the night
In the silence, when there's no one by your side
Would you call in the name of love?
In the name of love
Name of love
In the name of love
Name of love
In the name of…


More Songs to Listen to:
Closing page…
I hope you enjoyed knowing bits of the life of the music artist, Martin Garrix!
We have lots to offer about him.
Click the link above for Martin Garrix: Top 5 Songs to listen and relax or get on to the next artist whose life we are featuring next, Garrett Nash. 
Share which segment you liked the most in the Comments section below so others can check it out!
Return to: Danny Ocean: Bio, Life, Career, Awards, Facts, Trivia, Favorites
Next Bio: Garrett Nash: Bio, Life, Career, Awards, Facts, Trivia, Favorites
Support Martin Garrix: