Garrett Nash: A Quick-Read Bio Revealed
Here's the bio, life, career, awards, facts, trivia, and favorites of Garrett Nash. We would like to take you through the chapters in the life and career of one of the world's talented musicians. This is Australian Unwrapped's compilation of research about Garrett Nash. Enjoy the journey!
Full Name: Garrett Charles Nash
Born: June 16, 1993
Origin: Los Angeles, California, U.S.
Genres: Pop – Hip hop – Alternative – R&B – Indie folk
Zodiac: Gemini
This post contains some affiliate links. If you click through and make a purchase, I'll earn a commission at no additional cost to you.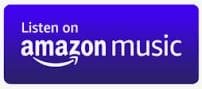 Early Start
Garrett Charles Nash's father is a musician while his mother is a director and producer.
When Nash was 13 years old, he started DJing until he began producing cover songs after college.

Career Journey
2015: Nash began to release a series of EPs about a previous breakup, starting with U (March) and Me (December).
2016: Nash's third EP, Us, was launched and ranked at number 46 on the Billboard 200.
2017: MAX's "Lights Down Low" featured Nash which soared to Top 20 on the Billboard Hot 100, becoming his second entry on the chart, with "Home".
2019: Gnash released his debut album We.

Awards & Recognition
(2017) – Nash was nominated for his song, "I Hate U, I Love U" (featuring Olivia O'Brien) as the best breakup song at the Radio Disney Music Awards.

Fun Facts & Trivia
The songs of Jack Johnson were Gnash's training pieces in learning to play the guitar.
He grew up in a musically inclined family as his father was a musician and his mother was a producer.
Age 13 was when he started to write songs.

Australian Unwrapped's Chosen Song from Garrett Nash:
I Hate U, I Love U (feat. Olivia O' Brien)
Length: 4:11
Release: 2016
Opening Lyrics:
Feeling used, but I'm still missing you
And I can't see the end of this
Just wanna feel your kiss against my lips
And now all this time is passing by
But I still can't seem to tell you why
It hurts me every time I see you
Realize how much I need you
I hate you, I love you
I hate that I love you
Don't want to, but I can't put nobody else above you
I hate you, I love you
I hate that I want you
You want her, you need her
And I'll never be her


More Songs to Listen to:
Closing page…
I hope you enjoyed knowing bits of the life of the music artist, Garrett Nash!
We have lots to offer about him.
Click the link above for Garrett Nash: Top 5 Songs to listen and relax or get on to the next artist whose life we are featuring next, DNCE.
Share which segment you liked the most in the Comments section below so others can check it out!
Return to: Martin Garrix: Bio, Life, Career, Awards, Facts, Trivia, Favorites
Next Bio: DNCE: Bio, Life, Career, Awards, Facts, Trivia, Favorites
Support Garrett Nash: