Top 5 Tracks of Maroon 5
We know how excited you are to be swept away by music through Maroon 5's Top 5 Tracks. Australian Unwrapped would like to give you first a glimpse of the life of the artist. Enjoy reading and listening!
All about Maroon 5 
Who are Maroon 5: Maroon 5 is a Los Angeles-based pop rock band consisting of lead vocalist Adam Levine, keyboardist and rhythm guitarist Jesse Carmichael, lead guitarist James Valentine, drummer Matt Flynn, pianist PJ Morton, and multi-instrumentalist and bassist Sam Farrar. The album reached number six on the Billboard 200 chart and was quadruple platinum in 2005 due to smash tracks "Harder to Breathe," "This Love," and "She Will Be Loved." The band won the Grammy Award for Best New Artist.
Also Known As: Kara's Flowers (1994–2001)
Origin: Los Angeles, California, U.S.
Genres: Pop – Pop rock – Funk rock – Dancepop – Blue-eyed soul – Neo soul – Soft rock
This post contains some affiliate links. If you click through and make a purchase, I'll earn a commission at no additional cost to you.

Mickey Madden Is A Vegan.
Adam Levine is heavily tattooed and has a buffed shape but he doesn't obtain it from the gym but from YOGA.
Adam is ambidextrous which means he has the ability to use his right and left hands equally without having a superior hand.


We freaking love music here at Unwrapped, and we adore Maroon 5. In our humble opinion, here are the BEST FIVE SONGS by the legendary Maroon 5 (most liked, listened and downloaded songs) across the web!!!
Scroll for more!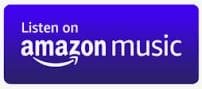 Five All-Time Best Songs of Maroon 5
Memories
Sugar
Payphone
She Will Be Loved – Radio Mix
Maps


Memories
Length: 3:09
Release: 2019
Opening Lyrics:
Here's to the ones that we got
Cheers to the wish you were here, but you're not
'Cause the drinks bring back all the memories
Of everything we've been through
Toast to the ones here today
Toast to the ones that we lost on the way
'Cause the drinks bring back all the memories
And the memories bring back, memories bring back you
There's a time that I remember, when I did not know no pain
When I believed in forever, and everything would stay the same
Now my heart feel like December when somebody say your name
'Cause I can't reach out to call you, but I know I will one day, yeah
Sugar
Length: 3:55
Release: 2015
Opening Lyrics:
Nicki Minaj, Maroon 5, Let's go
Yo, I got them Now & Laters, and them Jolly Ranchers too
It ain't a question, but I got the answers too
These shoes is Cavalli, and the pants is too
When I see him I'mma strip like the dancers do
Imma show them how to do it like the pamphlets do
Show these girls how to do it off campus too
Yo, as long as you know he got the baddest, I'm flattered
I'm the only one that he answers to
And if you need it (need it) then I'mma put it on ya
Ain't nothin' sweeter, you want this sugar, don't ya?
Up, down, inside, water park it, slip slide
Would'a, could'a, should'a got ya sugar, get ya sugar
Payphone
Length: 3:51
Release: 2012
Opening Lyrics:
I'm at a payphone trying to call home
All of my change I spent on you
Where have the times gone?
Baby, it's all wrong
Where are the plans we made for two?
Yeah, I, I know it's hard to remember
The people we used to be
It's even harder to picture
That you're not here next to me
She Will Be Loved – Radio Mix
Length: 4:19
Release: 2019
Opening Lyrics:
Beauty queen of only eighteen, she had some trouble with herself
He was always there to help her, she always belonged to someone else
I drove for miles and miles, and wound up at your door
I've had you so many times, but somehow I want more
I don't mind spending every day
Out on your corner in the pouring rain
Look for the girl with the broken smile
Ask her if she wants to stay a while
And she will be loved
And she will be loved
Tap on my window, knock on my door, I want to make you feel beautiful
I know I tend to get so insecure, it doesn't matter anymore
It's not always rainbows and butterflies, it's compromise that moves us along, yeah
My heart is full and my door's always open, you come anytime you want, yeah
Maps
Length: 3:09
Release: 2014
Opening Lyrics:
I miss the taste of a sweeter life
I miss the conversation
I'm searching for a song tonight
I'm changing all of the stations
I like to think that we had it all
We drew a map to a better place
But on that road, I took a fall
Oh baby, why did you run away?
I was there for you in your darkest times
I was there for you in your darkest night
But I wonder, where were you?
When I was at my worst down on my knees
And you said you had my back
So I wonder, where were you?
When all the roads you took came back to me
So I'm following the map that leads to you
Maroon 5 : A Song List Worth Listening
I hope you enjoyed listening to Maroon 5 !
I undoubtedly knew that you'll love all five.
Share which song you liked the most in the Comments section below for others to try listening too.
More Music: Roddy Ricch: Top 5 Songs
Support Maroon 5: