J Balvin: A Quick-Read Bio Revealed
Here's the bio, life, career, awards, facts, trivia, and favorites of J Balvin. We would like to take you through the chapters in the life and career of one of the world's talented musicians. This is Australian Unwrapped's compilation of research about J Balvin. Enjoy the journey!
Full Name: José Álvaro Osorio Balvín
Born: May 7, 1985
Origin: Medellín, Colombia
Genres: Reggaeton – Latin pop – Urbano – Hip hop
Zodiac: Taurus
This post contains some affiliate links. If you click through and make a purchase, I'll earn a commission at no additional cost to you.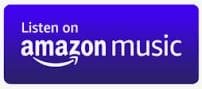 Early Start
Balvin sprung out of a middle-class family whose father was an economist and business owner, and he grew up in a large home in the hills outside the city.
His personal style reflects the grunge aesthetic, incorporating a Nirvana tattoo on his knee as well as listening to rock groups like Metallica and Nirvana.
Daddy Yankee inspired him to become interested in reggaeton.
He lost his home and car when his father's business went bankrupt, forcing the family to move to a poorer neighborhood.
When Balvin was 16, he joined in an English-exchange program in Oklahoma.
He moved to New York City shortly afterwards to study English and music, living with his aunt on Staten Island and working as a dog walker.
His work experience includes roofer and house painter jobs in New York, Miami, and Medelln.
For seven semesters, he studied international business at EAFIT University in Medelln.
J Balvin became serious about his music career at age 19 and adopted the stage name J Balvin "El Negocio".

Career Journey
2004: His first song titled "Panas" was released. He signed a recording label to EMI Colombia in 2009 and soon after launched the single "Ella Me Cautivó," which ranked at number 35 on the Billboard Tropical Songs chart.
2014: The new track entitled "6 AM," featuring Puerto Rican singer Farruko came out
2016: His single "Ginza" from his upcoming album, at the Premios Juventud was premiered. He released his third studio album Energia which made it to the number one on the Billboard Top Latin Albums chart, signifying his first time topping that chart.
2017: Balvin released his single along with the official music video "Mi Gente" featuring Willy William.
2018: Balvin released the single along with the official music video "Machika" featuring Jeon and Anitta
2019: The collaboration with Bad Bunny titled Oasis was released and the music video for the single "Blanco" in November.
2020: The album Colores, in which every song is named after a color except the song "Arcoíris" (the Spanish word for rainbow), came out to the public.
2021: José, Balvin's sixth studio album was released. He also shared in the remix of "Wherever I May Roam", the Metallica song dedicated as a tribute to the album The Metallica Blacklist.

Awards & Recognition
He won eleven Billboard Latin Music Awards
six Latin Grammy Awards
five MTV Video Music Awards
seven Latin American Music Awards
received four Grammy Award nominations
BMI Latin Awards named him the Contemporary Latin Songwriter of the Year
first Global Icon Award given by Lo Nuestro Awards
The first Latino to headline world-musical events such as Coachella, Tomorrowland, and Lollapalooza
The Guinness World Records acknowledged him as a "leader of a second-generation reggaeton revolution".

Fun Facts & Trivia
Daddy Yankee and Drake are his biggest inspirations in music.
He started as an independent artist without a manager for 8 years until he inked a recording contract.
He's into Motocross!

Artist's Favorites
| | |
| --- | --- |
| McDonald's Meal:  | Big Mac, medium fries with ketchup and, curveball, an Oreo McFlurry |
| Color:  | Black |
| Song:  | El Cantante |
| Destination:  | London, Paris |

Australian Unwrapped's Chosen Song from J Balvin:
La Cancion
Length: 4:02
Release: 2019
Opening Lyrics:
Yeh, yeh, yeh
Pensaba que te había olvidao, eh
Pero pusieron la canción, eh, eh, eh
Que cantamos bien borrachos
Que bailamos bien borrachos
Nos besamos bien borrachos los dos
Pensaba que te había olvidao, eh
Pero pusieron la canción, eh, eh, eh
Que cantamos bien borrachos
Que bailamos bien borrachos
Nos besamos bien borrachos los dos
Pensaba que te había olvidao
Justo cuando creía
Que por comerme a dos o diez, te olvidaría (yeh)
Cogí un respiro y me salí de la vía
Y como un pendejo, no sabía lo que hacía
Nunca lo superé (no), nunca te superé (no)
Hasta me aprendí to'a las baladas en inglés (yeh)


More Songs to Listen to:
Closing page…
I hope you enjoyed knowing bits of the life of the music artist, J Balvin!
We have lots to offer about him.
Click the link above for J Balvin: Top 5 Songs to listen and relax or get on to the next artist whose life we are featuring next, Clean Bandit.
Share which segment you liked the most in the Comments section below so others can check it out!
Return to: Mariah Carey: Bio, Life, Career, Awards, Facts, Trivia, Favorites
Next Bio: Clean Bandit: Bio, Life, Career, Awards, Facts, Trivia, Favorites
Support J Balvin: