Kendrick Lamar: A Quick-Read Bio Revealed
Here's the bio, life, career, awards, facts, trivia, and favorites of Kendrick Lamar. We would like to take you through the chapters in the life and career of one of the world's talented musicians. This is Australian Unwrapped's compilation of research about Kendrick Lamar. Enjoy the journey!
Full Name: Kendrick Lamar Duckworth
Born: June 17, 1987
Origin: Compton, California, U.S.
Other names: K.Dot – Kung Fu Kenny – Oklama
Zodiac: Gemini
This post contains some affiliate links. If you click through and make a purchase, I'll earn a commission at no additional cost to you.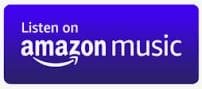 Early Start
The Westside Piru Bloods were Kendrick Lamar Duckworth's closest friends growing up, and his father, Kenny Duckworth, was a Gangster Disciple.
During his childhood, he lived in Section 8 housing on welfare.
A significant moment in Lamar's life occurred in 1995 when he watched his idols Tupac Shakur and Dr. Dre film the music video for their hit single "California Love".
His mother even admitted he was a "loner" until the age of seven, and he confessed to being quiet and shy in school.
He graduated from high school with straight As.

Career Journey
2003: Under the pseudonym K.Dot, Lamar released his first full-length project, Youngest Head Nigga in Charge (Hub City Threat: Minor of the Year), at the age of 16.
2006 and 2007: Lamar partnered with up-and-coming West Coast rappers Jay Rock and Ya Boy to open for veteran rapper The Game. "Cali Niggaz" and "The Cypha", both by The Game, featured Lamar under the moniker K.Dot.
2009: The rapper released C4, a mixtape heavily influenced by Wayne's Tha Carter III album.
2010: A video for "P&P 1.5" was released from his mixtape, Overly Dedicated, starring his Black Hippy cohort Ab-Soul.
2011: After announcing Section.80 as the title of his next full-length, Lamar released "HiiiPoWeR," which explained the HiiiPoWeR movement further.
2013: Interscope Records and Aftermath Entertainment announced Lamar's signing, marking his end as an independent artist. Good kid, m.A.A.d city was Lamar's major-label debut
2014: He launched "i" as the first single from his third album.
2015: He appeared in both the official remix and the music video for Taylor Swift's "Bad Blood".
2016: Lamar released a compilation album Untitled Unmastered, containing eight untitled tracks. To Pimp a Butterfly soared to the top of the US Billboard 200 and these tracks were unfinished demos.
2017: Lamar released a promotional single "The Heart Part 4" then the lead single, titled "Humble", accompanied by its music video, was released one week later.
2018: Lamar played the Dominican drug addict Laces in the fifth season of the Starz drama series Power. The single, "Family Ties," was released by Lamar and his cousin, Baby Keem, after a four-year hiatus.

Awards & Recognition
won 14 Grammy Awards
two American Music Awards
six Billboard Music Awards
11 MTV Video Music Awards
a Pulitzer Prize
a Brit Award
received an Academy Award nomination
TV named him the Hottest MC in the Game on their annual list (2012)

Fun Facts & Trivia
Kendrick loves sugary cereals VERY MUCH!
He has been in a relationship with his high school sweetheart for over a decade.
He admired and wanted to be like Michael Jordan someday but he's only 5'6.

Artist's Favorites
| | |
| --- | --- |
| Rapper:  | Earl Sweatshirt |
| Anime: | Neon Genesis Evangelion |
| Food:  | Sweet breakfast food |
| Football Team:  | Los Angeles Rams |
| NBA Team:  | Los Angeles Lakers |

Australian Unwrapped's Chosen Song from Kendrick Lamar:
HUMBLE.
Length: 2:57
Release: 2017
Opening Lyrics:
Nobody pray for me
It's been that day for me
Waaaaay (yeah, yeah!)
Ayy, I remember syrup sandwiches and crime allowances
Finesse a nigga with some counterfeits, but now I'm countin' this
Parmesan where my accountant lives; in fact, I'm downin' this
D'USSÉ with my boo bae tastes like Kool-Aid for the analysts
Girl, I can buy yo' ass the world with my paystub
Ooh, that pussy good, won't you sit it on my taste buds?
I get way too petty once you let me do the extras
Pull up on your block, then break it down: we playin' Tetris


More Songs to Listen to:
Closing page…
I hope you enjoyed knowing bits of the life of the music artist, Kendrick Lamar!
We have lots to offer about him.
Click the link above for Kendrick Lamar: Top 5 Songs to listen and relax or get on to the next artist whose life we are featuring next, The Kid LAROI.
Share which segment you liked the most in the Comments section below so others can check it out!
Return to: Major Lazer: Bio, Life, Career, Awards, Facts, Trivia, Favorites
Next Bio: The Kid LAROI: Bio, Life, Career, Awards, Facts, Trivia, Favorites
Support Kendrick Lamar: