Macklemore: A Quick-Read Bio Revealed
Here's the bio, life, career, awards, facts, trivia, and favorites of Macklemore. We would like to take you through the chapters in the life and career of one of the world's talented musicians. This is Australian Unwrapped's compilation of research about Macklemore. Enjoy the journey!
Full Name: Benjamin Hammond Haggerty
Born: June 19, 1983
Origin: Seattle, Washington, U.S.
Other names: Professor Macklemore
Genres: Hip hop
Zodiac: Gemini
This post contains some affiliate links. If you click through and make a purchase, I'll earn a commission at no additional cost to you.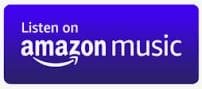 Early Start
Throughout his childhood, Ben Haggerty lived in Capitol Hill with his brother Tim.
Digital Underground introduced Haggerty to hip hop when he was six years old.
He began writing lyrics at the age of 15.

Career Journey
2000: Haggerty released a mixtape under the name Professor Macklemore titled Open Your Eyes, which he distributed and released.
2005: The singer's first official full-length album, The Language of My World, housed its lead single, "Love Song".
2009: Macklemore's second mixtape, The Unplanned Mixtape, was released. Ryan Lewis and Macklemore officially became Macklemore & Ryan Lewis and the duo released the EP The VS. EP. They also released "Irish Celebration" in anticipation of the release of The Vs. EP in December of this year.
2010: The duo released "Stay At Home Dad", a track that didn't quite make it.

Awards & Recognition
He received the Stevie Ray Vaughan Award from MusiCares.
He won four Grammy Awards in 2014 including Best New Artist, Best Rap Album (The Heist), Best Rap Song and Best Rap Performance ("Thrift Shop").

Fun Facts & Trivia
His professional name "Macklemore" came from the superhero in plastic wrapping that he created in his graphics art class in high school which he named Professor Macklemore.
He is a huge baseball fan and he got major love for his hometown team, the Seattle Mariners.
Macklemore worked as a security guard at a youth prison.

Artist's Favorites
| | |
| --- | --- |
| Food:  | Pho (Vietnamese noodle soup) |
| Sport:  | Baseball |
| Sports Team:  | Seattle Mariners (Baseball Team), Seattle Seahawks (Football Team) |
| Sports Person:  | Dave Niehaus |

Australian Unwrapped's Chosen Song from Macklemore:
These Days (feat. Jess Glynne, Macklemore & Dan Caplen)
Length: 3:31
Release: 2018
Opening Lyrics:
I know you moved onto someone new
Hope life is beautiful
You were the light for me to find my truth
I just wanna say, thank you
Leaving to find my soul
Told her I had to go
And I know it ain't pretty
When our hearts get broke
Too young to feel this old
Watching us both turn cold
Oh, I know it ain't pretty
When two hearts get broke
Yeah, I know it ain't pretty
When two hearts get broke


More Songs to Listen to:
Closing page…
I hope you enjoyed knowing bits of the life of the music artist, Macklemore!
We have lots to offer about him.
Click the link above for Macklemore: Top 5 Songs to listen and relax or get on to the next artist whose life we are featuring next, French Montana.
Share which segment you liked the most in the Comments section below so others can check it out!
Return to: Vance Joy: Bio, Life, Career, Awards, Facts, Trivia, Favorites
Next Bio: French Montana: Bio, Life, Career, Awards, Facts, Trivia, Favorites
Support Macklemore: