Looking for Sydney's Most Affordable Laser Eye Treatment?
Get Your Eye Treated at An Affordable Cost in Sydney
Looking for Sydney's Most Affordable Laser Eye Treatment? Laser eye surgery is expensive.
In Australia, fixing a single eye costs anywhere from $1300 to $3700, depending on the specialist.
And this excludes consultations, the medications you need, and any prescriptions for recovery.
It's an expensive procedure. So you need to pick a specialist who provides affordability and quality at the same time…
Why Not Just Avoid Laser Eye Surgery?
Well, you can do that. You can sustain your vision's effectiveness with glasses and contact lens.
But both are a pain to handle, especially for prolonged use.
Glasses are uncomfortable to wear for extended periods of time. At most, you want to wear them for activities that slightly strain the eye.
This includes reading, or being surrounded by bright light and glare.
And the same applies to contact lens. The only difference is that contact lens require much more maintenance than normal glasses.
Prescription Eyewear Maintenance. – Sydney's Most Affordable Laser Eye Treatment
When handling glasses, you always risk breaking or soiling the lens.
The lens are soft, and so are the frames. They're not designed for sudden accidents or quick/sharp movements.
Not to mention, in cases of an accident, you usually never have a backup.
Then there's lens maintenance. Your glasses need to be cleaned often, else you end up with blurred vision from dust and condensation.
And this makes glasses ineffective in winter times, and in dusty or rainy environments.
As for Contact Lens.
They're much more sensitive than prescription glasses. Because they go straight into your eyeballs.
So there's much more maintenance and care when using them. And there are restrictions on when you can wear them, and where.
Glasses and Contact Lens – Not Long Term Solutions
They restrict your activities. And they're not suitable for constant use. So it's best you seek a solution that's long-term for your eyes.
You need a way to correct eye problems, ridding you of prescription eyewear.
And this is what laser eye surgery is for.
An Affordable Option
Sydney does have affordable surgery options. And one is Sydney Eye Clinic.
This clinic is a team of 5 ophthalmologists, providing some of Sydney's most affordable correction surgeries.
There, fixing a single eye costs you from $1288, which is at the lower end of the laser eye scale.
And this means correcting both your eyes costs $2500, compared to the $5000 – $7000 you'd spend on average.
They save you tons of money, and they provide a service that makes your living quality better.
More on the Team – Sydney's Most Affordable Laser Eye Treatment
The team is composed of 5 specialists, who've been certified to correct eye problems for over 2 decades.
The clinic has been around since 1996, close to 22 years. And this means you get both affordability and experience both at the same time.
It's a rare combination to find in any medical service.
Accomplishments and Approach
The team has helped over 25000 patients improve their eyesight.
Their approach involves the use of safe surgery to correct eye issues. And their favored approach is laser surgery.
This clinic does not recommend or use blade surgery for eye correction.
Sydney Eye Clinic is always updated with the latest technologies. Currently, they use SCHWIND AMARIS machines, the highest in precision and speed in the world.
Expanding on Affordability
Sydney Eye Clinic provides free consultations on Mondays, in Banks Town Sydney.
This is good news for patients who need to correct their eye, but suffer from financial constraints.
The service is accessible to Canberra residents too.
You can drive from Canberra to Sydney for a free checkup. And the average costs are much normal consultations.
In essence, you get a travel, and a free checkup at the same time!
The money you save can be better spent elsewhere. You can spend it to unwind from the stress of your eye checkup, through a Sydney vacation.
You can book a nice hotel, or go on a nice Sydney tour!
Back to the Clinic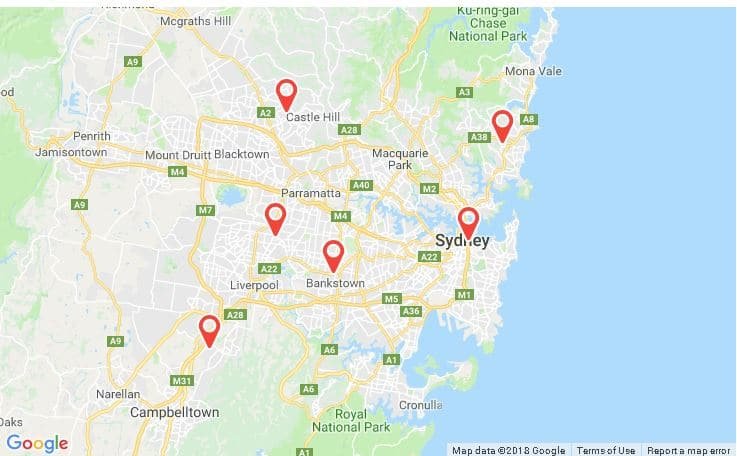 Their approach ensures laser eye surgery is accessible to as many socioeconomic classes as possible.
The affordability is further expanded with easy payment options. You have extended options suitable for all budget levels.
You can pay full, or you can pay in installments.
You can also do over-phone transfers of the payment amount. This is an option for those who lack plastic card use, for a variety of financial reasons.
Basically, you'll have less worry about money. You can commit to fixing your eye, regardless of your financial power.
Top Specialists – Affordable to All
How is it possible that quality clinicians demand so little from their clients?
Well, the demand comes down to passion. Sydney Eye Clinic doesn't just do laser eye surgery to make a living.
They also do it because they care about the community.
To them, the mission of providing permanent eye solutions is a driving force. And it's why you get a package of high tech, high quality, and affordability at the same time.
Be sure to contact them, and register a free consultation now!
Main Image Source : Pixabay
Also See : Looking for Canberra's Cheapest Laser Eye Treatment?