Harry Styles: A Quick-Read Bio Revealed
Here's the bio, life, career, awards, facts, trivia, and favorites of Harry Styles. We would like to take you through the chapters in the life and career of one of the world's talented musicians. This is Australian Unwrapped's compilation of research about Harry Styles. Enjoy the journey!
Full Name: Harry Edward Styles
Born: February 1, 1994
Origin: Redditch, Worcestershire, England
Genres: Pop – Soft rock – Brit pop – Rock
Zodiac: Aquarius
This post contains some affiliate links. If you click through and make a purchase, I'll earn a commission at no additional cost to you.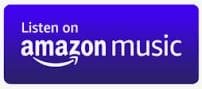 Early Start
Harry Edward Styles was the son of landlady and finance worker.

During his childhood, he lived in Holmes Chapel, Cheshire, with his parents and older sister, Gemma.

When he was seven years old, his parents divorced.

He recorded Elvis Presley's "The Girl of My Best Friend" on a karaoke machine he received from his grandfather as a child.

The band White Eskimo won a local Battle of the Bands competition with Styles as the lead singer.

In his teenage years, he worked part-time at Mandeville Bakery in Holmes Chapel.

Career Journey
2010: Styles auditioned for the seventh series of The X Factor as a soloist, singing Stevie Wonder's "Isn't She Lovely".
2011: One Direction signed a recording contract with Cowell's label Syco Records where their album became UK number one debut single, "What Makes You Beautiful", and their debut studio album, Up All Night.
2012: The band's four subsequent studio albums—Take Me Home (2012), Midnight Memories (2013), Four (2014), and Made in the A.M. were all number one hits in the UK.
2014: Where We Are Tour was the highest-grossing vocal group tour in 2014 and remains the highest-grossing of all time. Midnight Memories was the world's most successful album of 2013, and the Where We Are Tour was the world's most successful vocal group tour of all time.
2017: He announced that his first solo single, "Sign of the Times", would be released on 7 April which soared to the number one spot on the UK Singles Chart and Billboard Hot 100 top four.
2019: "Lights Up", Styles' third single from Fine Line, debuted at number three in the UK.

Awards & Recognition
He won two Brit Awards
a Grammy Award
an Ivor Novello Award
an American Music Award

Fun Facts & Trivia
Harry has more than 40 tattoos!
He attended a pre-school called "Happy Days".
One of Harry's hidden talent is juggling.
He hates olives and beetroot.

Artist's Favorites
| | |
| --- | --- |
| Artist:  | Elvis, Coldplay and The Beatles |
| Color:  | Orange |
| Food:  | Sweetcorn, tacos, and Brussels sprouts |
| Candle Fragrance:  | Tom Ford's Tobacco Vanille |

Australian Unwrapped's Chosen Song from Harry Styles:
Watermelon Sugar
Length: 2:54
Release: 2020
Opening Lyrics:
Tastes like strawberries
On a summer evenin'
And it sounds just like a song
I want more berries
And that summer feelin'
It's so wonderful and warm
Breathe me in, breathe me out
I don't know if I could ever go without
I'm just thinking out loud
I don't know if I could ever go without


More Songs to Listen to:
Closing page…
I hope you enjoyed knowing bits of the life of the music artist, Harry Styles!
We have lots to offer about him.
Click the link above for Harry Styles: Top 5 Songs to listen and relax or get on to the next artist whose life we are featuring next, Marshmello.
Share which segment you liked the most in the Comments section below so others can check it out!
Return to: Lil Uzi Vert: Bio, Life, Career, Awards, Facts, Trivia, Favorites
Next Bio: Marshmello: Bio, Life, Career, Awards, Facts, Trivia, Favorites
Support Harry Styles: