Jhay Cortez: A Quick-Read Bio Revealed
Here's the bio, life, career, awards, facts, trivia, and favorites of Jhay Cortez. We would like to take you through the chapters in the life and career of one of the world's talented musicians. This is Australian Unwrapped's compilation of research about Jhay Cortez. Enjoy the journey!
Full Name: Jesús Manuel Nieves Cortez
Also Known As: Jhay CortézLa Presión
Born: April 9, 1993
Origin: Río Piedras, San Juan, Puerto Rico
Genres: Reggaeton – R&B – Latin trap
Zodiac: Aries
This post contains some affiliate links. If you click through and make a purchase, I'll earn a commission at no additional cost to you.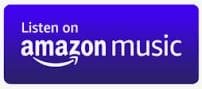 Early Start
When Cortez was 15 years old, he began composing songs.
He became known to producers Lele "El arma secreta" and Eliel, with whom he began writing songs and who connected him to Eddie Dee.
In 2011, he won a Latin Grammy in the category of best tropical album for his song "Llama al sol" from Tito El Bambino's album Invencible.

Career Journey
2013: He began his singing career with a Latin pop group called Stereo 4, where Joel Báez worked with Roberto Sánchez and Jhay Nieves (vocalist) to find people who would become a part of the group.
2017: After signing with Universal Music Latin Entertainment, Cortez released his first single under the House of Haze label, "Donde no se se", with the collaborations of Jory Boy and Pusho, under the House of Haze movement.
2017: Cortez performed at the Port Relief Showcase as part of a concert benefitting victims of natural disasters with the name SXSW
2019: His single "No Me Conoce" topped several Latin American music charts where it was triple platinum certified by PROMUSICAE of Spain. US RIAA certified the song 20 platinum, along with a remix with J Balvin and Bad Bunny.
2020: He released the single "Dime a Ve", which was part of his second album, Timelezz. In collaboration with Bad Bunny, the song "Dakiti" topped the Billboard Global 200 charts.
2021: Cortez recorded "Fiel" with Wisin for a production of Los Legendarios, which reached number 9 worldwide on Spotify.

Awards & Recognition
He was the winner of the best tropical album in Latin Grammy.
No Me Conoce – certified triple platinum by PROMUSICAE of Spain
nominations for the Billboard Awards of Latin music
nominations for Premios Juventud
nominations for Lo Nuestro Awards
nominations for Latin Grammys

Fun Facts & Trivia
He started with Stereo 4, a Latin pop group composed of young Puerto Ricans: Jafet Cortes, Eduardo Esteras, and Rubén Chinea.
"El Superdotado" is a pseudonym that he used when writing songs.
He has a bilingual childhood, Puerto Rican and English.

Australian Unwrapped's Chosen Song from Jhay Cortez:
No Me Conoce
Length: 5:09
Release: 2019
Opening Lyrics:
Nunca se deja ver
No sabe disimular
Tiene lo suyo y le va bien
Pero de noche conmigo le gusta portarse mal
Llega y lo que quiere es pecar
Música que quiere bailar (la presión)
Ya no la paro, a veces mira raro y
Se hace la que no me conoce
Pero en mi cama se vuelve un vicio como a las cinco doce
Me la como entera y nadie se entera
Un par de amigas
Todas solteras, siempre la velan pa' que ella siga
Se hace la que no me conoce
Pero en mi cama se vuelve un vicio como a las cinco doce
Me la como entera y nadie se entera
Un par de amigas (me siguen)
Todas solteras, siempre la velan pa' que ella siga


More Songs to Listen to:
Closing page…
I hope you enjoyed knowing bits of the life of the music artist, Jhay Cortez!
We have lots to offer about him.
Click the link above for Jhay Cortez: Top 5 Songs to listen and relax or get on to the next artist whose life we are featuring next, Charlie Puth.
Share which segment you liked the most in the Comments section below so others can check it out!
Return to: Lil Nas X: Bio, Life, Career, Awards, Facts, Trivia, Favorites
Next Bio: Charlie Puth: Bio, Life, Career, Awards, Facts, Trivia, Favorites
Support Jhay Cortez: