The Kid LAROI: A Quick-Read Bio Revealed
Here's the bio, life, career, awards, facts, trivia, and favorites of The Kid LAROI. We would like to take you through the chapters in the life and career of one of the world's talented musicians. This is Australian Unwrapped's compilation of research about The Kid LAROI. Enjoy the journey!
Full Name: Charlton Kenneth Jeffrey Howard
Born: August 17, 2003
Origin: Waterloo, New South Wales, Australia
Genres: Pop – Hip hop – R&B – Emo rap – Pop rock
Zodiac: Leo
This post contains some affiliate links. If you click through and make a purchase, I'll earn a commission at no additional cost to you.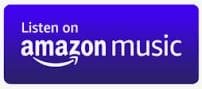 Early Start
Charlton Kenneth Jeffrey Howard's father is Nick Howard, who's a music producer and sound engineer who has worked with Australian stars such as Bardot and Delta Goodrem.
Sloane Howard, who was a talent manager, record label founder and music executive of Aboriginal descent who once managed Popstars winner Scott Cain, is the mother of Howard.
As a child, Howard was not consistently guided by his father so his mother sold drugs to get by.
At his private school, Sacred Heart Parish School, he served as house captain and won an award for speaking.
His scholarship enabled him to attend the Australian Performing Arts Grammar School in Sydney, but he left midway through year nine to pursue his international career.
Because of their financial difficulties, he found a part-time job at a fruit store to help his mother.

Career Journey
2018: 14 with a Dream was the title of his debut EP in collaboration with Manu Crooks, B Wise and Miracle.
2020: Howard releases "Diva", featuring American rapper Lil Tecca, accompanied by a Cole Bennett-directed music video for Lyrical Lemonade.
2021: Canadian singer Justin Bieber's song, "Unstable", from Bieber's sixth studio album Justice featured Howard. He launched a remix of "Without You", a collaboration with American singer Miley Cyrus in April of this year.
2022: Howard launches the "Kid LAROI Meal" in participating McDonald's in Australia, consisting of 6 Chicken McNuggets, Medium Fries with Barbeque Sauce, a variation on their Cheeseburger without pickles, and a Frozen Coke.

Awards & Recognition
He won two ARIA Music Awards
won five Billboard Music Awards
won an iHeartRadio Music Award
received nominations for two Grammy Awards
received three MTV Video Music Awards

Fun Facts & Trivia
His professional name "Laroi" was derived from the aboriginal community of his mother, Kamilaroi.
He was just 14 years old when he recorded his debut EP 14, With A Dream.
He's into fashion and is a big fan of Des Garcons, Celine and Louis Vuitton.

Artist's Favorites
| | |
| --- | --- |
| Color:  | Blue |
| Actor:  | Tom Holland |
| Actress:  | Emma Watson |
| Food:  | Italian Cuisine |
| Holiday Destination:  | Miami, Florida |

Australian Unwrapped's Chosen Song from The Kid LAROI:
WITHOUT YOU
Length: 2:41
Release: 2020
Opening Lyrics:
You cut out a piece of me, and now I bleed internally
Left here without you (no, no, no), without you (ooh)
And it hurts for me to think about what life could possibly be like
Without you (no, no, no), without you (no, no)
I can't believe that you wouldn't believe me
Fuck all of your reasons
I lost my shit, you know I didn't mean it
Now I see it, you run and repeat it
And I can't take it back, so in the past is where we'll leave it, huh
So there you go, oh
Can't make a wife out of a ho, oh
I'll never find the words to say I'm sorry
But I'm scared to be alone


More Songs to Listen to:
Closing page…
I hope you enjoyed knowing bits of the life of the music artist, The Kid LAROI!
We have lots to offer about him.
Click the link above for The Kid LAROI: Top 5 Songs to listen and relax or get on to the next artist whose life we are featuring next, Passenger.
Share which segment you liked the most in the Comments section below so others can check it out!
Return to: Major Lazer: Bio, Life, Career, Awards, Facts, Trivia, Favorites
Next Bio: Passenger: Bio, Life, Career, Awards, Facts, Trivia, Favorites
Support The Kid LAROI: