Charlie Puth: A Quick-Read Bio Revealed
Here's the bio, life, career, awards, facts, trivia, and favorites of Charlie Puth. We would like to take you through the chapters in the life and career of one of the world's talented musicians. This is Australian Unwrapped's compilation of research about Charlie Puth. Enjoy the journey!
Full Name: Charles Otto Puth Jr.
Born: December 2, 1991
Origin: Rumson, New Jersey, U.S.
Genres: Pop – R&B
Zodiac: Sagittarius
This post contains some affiliate links. If you click through and make a purchase, I'll earn a commission at no additional cost to you.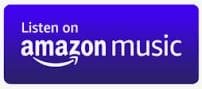 Early Start
Besides teaching music, Charlie Otto Puth's mother wrote commercials for HBO, while his father was a real estate agent and a builder.
Almost fatal dog bites left Puth's right eyebrow permanently scarred when he was two-years-old.
He began playing the piano at the age of four after his mother introduced him to classical music.
After studying jazz since age 10, he joined Count Basie Theatre's Cool School in Red Bank, New Jersey at the age of 12.
He sold $600 worth of Christmas albums door-to-door in grade six, having recorded and produced Have a Very Charlie Christmas.
Having studied music production and engineering at Berklee College of Music, Puth graduated in 2013.

Career Journey
2009: Charlie began posting comedy videos and acoustic covers on his YouTube channel, Charlies Vlogs. "These Are My Sexy Shades" was the music video of his first song.
2010: The Otto Tunes, a self-released extended play, was released
2011: He won Perez Hilton's online video competition, Can You Sing? which he performed with Emily Luther, using Adele's "Someone like You".
2012: This song and Lady Antebellum's "Need You Now" were performed on The Ellen DeGeneres Show by Puth and Luther.
2013: His second independent extended play, Ego, that was made available online, was launched.
2014: He released the promotional single "L.U.V.
2015: His debut single "Marvin Gaye", which features American singer-songwriter Meghan Trainor came out to the public.
2014: Puth became the first artist to sign with Deutsch Music, a subsidiary of Deutsch Inc.
2017: "Attention", the lead single from his second studio album Voicenotes was released which soared to No. 5 on the Billboard Hot 100, making him the top solo artist on the chart as of April 2022.
2019: Puth, an original co-writer and producer of "Easier," remixed the song after it was released. Puth also released a single called "I Warned Myself" in August of this year; another single, "Mother", was released in September.
2020: He performed "I Hope" live with Gabby Barrett at the 54th Annual Country Music Association Awards.
2021: Puth collaborated with Elton John on the song "After All" on John's album The Lockdown Sessions.
2022: The first single from his third studio album Charlie, peaked at the 27th highest spot on the Billboard Hot 100.

Awards & Recognition
won Teen Choice Awards
MTV Europe Awards (2 nominations)
American Music Awards (2 nominations)
won Hollywood Music in Media Awards
won Critics' Choice Movie Awards
Golden Globe Award nomination
Grammy Awards (3 nominations)
won Nickelodeon Kid's Choice Awards
Radio Disney Music Awards (2 nominations)
iHeartRadio Music Awards (3 nominations)
Billboard Music Awards (won 2 awards from 5 nominations)
and many others.

Fun Facts & Trivia
'Chunky Spunky Money Poofington' was his nickname when he was child.
Emily by Bill Evans is his favorite song to play in the piano since he learned playing it at the age of 4.
His famous eyebrow slit came from a dog attack when he was two years old.

Artist's Favorites
| | |
| --- | --- |
| Place:  | Chili's restaurant |
| Color:  | Green |
| Treat:  | Tootsie Pops |
| Meal:  | Sesame entrée |

Australian Unwrapped's Chosen Song from Charlie Puth:
One Call Away
Length: 3:14
Release: 2015
Opening Lyrics:
I'm only one call away
I'll be there to save the day
Superman got nothing on me
I'm only one call away
Call me, baby, if you need a friend
I just wanna give you love
C'mon, c'mon, c'mon
Reaching out to you, so take a chance
No matter where you go, know you're not alone
I'm only one call away
I'll be there to save the day
Superman got nothing on me
I'm only one call away
Come along with me and don't be scared


More Songs to Listen to:
Closing page…
I hope you enjoyed knowing bits of the life of the music artist, Charlie Puth!
We have lots to offer about him.
Click the link above for Charlie Puth: Top 5 Songs to listen and relax or get on to the next artist whose life we are featuring next, Billy Ray Cyrus.
Share which segment you liked the most in the Comments section below so others can check it out!
Return to: Jhay Cortez: Bio, Life, Career, Awards, Facts, Trivia, Favorites
Next Bio: Billy Ray Cyrus: Bio, Life, Career, Awards, Facts, Trivia, Favorites
 Support Charlie Puth: