Benny Blanco: A Quick-Read Bio Revealed
Here's the bio, life, career, awards, facts, trivia, and favorites of Benny Blanco. We would like to take you through the chapters in the life and career of one of the world's talented musicians. This is Australian Unwrapped's compilation of research about Benny Blanco. Enjoy the journey!
Full Name: Benjamin Joseph Levin
Born: March 8, 1988
Origin: Reston, Virginia, U.S.
Genres: Pop
Zodiac: Pisces
This post contains some affiliate links. If you click through and make a purchase, I'll earn a commission at no additional cost to you.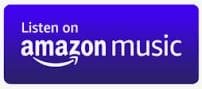 Early Start
As a teenager, Blanco began to produce hip-hop instrumentals in his bedroom and record his own vocals over them.
As a youngster, he first was exposed to music when he was 6 years old, listening to Nas' "The World Is Yours" and All-4-One's "I Swear" on cassette tapes.
Following multiple trips to New York City from his home in Virginia to meet with labels and producers, Blanco landed an apprenticeship with producer Disco D.

Career Journey
2008: He wrote and produced Britney Spears' "Circus" (with Dr. Luke, and Claude Kelly) where the song soared to number three on the Billboard Hot 100 and topped American pop radio.
2011: Maroon 5's "Moves Like Jagger", Gym Class Heroes' "Stereo Hearts" and 3OH!3's "Don't Trust Me" were written and produced by Blanco without Dr. Luke. The platinum-selling album Overexposed and its lead single "Payphone" with Wiz Khalifa were Blanco's next projects.
2013: Blanco was awarded the Hal David Starlight Award at the 44th Annual Songwriters Hall of Fame Ceremony, an honor given to young artists who are already making an impact on the industry.
2018: Blanco launched his debut song as a standalone solo artist, "Eastside" featuring Halsey and Khalid, on his own label Friends Keep Secrets with Interscope Recordsmafr it to number nine on the Billboard Hot 100,
2019: "I Can't Get Enough" with Tainy, Selena Gomez, and J Balvin was released and a song with Juice Wrld called "Graduation", their second collaboration after "Roses", were released.
2020: A new collaborative cooking show, Matty and Benny Eat Out America, on Benny's YouTube channel was started by Blanco and acclaimed chef Matty Matheson.
2020: Blanco starred in Dave with Lil Dicky as a fictionalized version of himself in the first and second seasons
2021: A new cooking show on Benny's YouTube channel, called "Stupid F*cking Cooking Show" was launched by Blanco and chef Matty Matheson on this year.

Awards & Recognition
2013 Hal David Starlight Award from the Songwriters Hall of Fame
a five-time BMI Songwriter of the Year award winner a
2017 iHeartRadio Producer of the Year award winner

Fun Facts & Trivia
His mom was a social worker and he was diagnosed with ADHD when he was a kid.
Doing beats for Hip- Hop Honeys was his first gig.
Benny Blanco's stage moniker came from what people called him before as Benny Bounce. He was studying Spanish then he just came across the word Blanco because he was white.

Artist's Favorites
| | |
| --- | --- |
| Artist:  | Prince Rogers Nelson |

Australian Unwrapped's Chosen Song from Benny Blanco:
Lonely (with benny blanco)
Length: 2:29
Release: 2021
Opening Lyrics:
Everybody knows my name now
But somethin' 'bout it still feels strange
Like lookin' in a mirror, tryna steady yourself
And seein' somebody else
And everything is not the same now
It feels like all our lives have changed
Maybe when I'm older, it'll all calm down
But it's killin' me now
What if you had it all
But nobody to call?
Maybe then you'd know me
'Cause I've had everything
But no one's listening
And that's just lonely


More Songs to Listen to:
Closing page…
I hope you enjoyed knowing bits of the life of the music artist, Benny Blanco!
We have lots to offer about him.
Click the link above for Benny Blanco: Top 5 Songs to listen and relax or get on to the next artist whose life we are featuring next, J. Cole.
Share which segment you liked the most in the Comments section below so others can check it out!
Return to: Billy Ray Cyrus: Bio, Life, Career, Awards, Facts, Trivia, Favorites
Next Bio: Cole: Bio, Life, Career, Awards, Facts, Trivia, Favorites
Support Benny Blanco: