iPhone 6 Vs iPhone 7: What are the Differences?
Comparison of iPhone 6 and iPhone 7
Are you an iPhone 6 owner? Then you are a vital customer to Apple and the firm needs you.
The most likely buyers of the new iPhone 7 are the iPhone 6 owners. Why is it so? Because the iPhone 6 greatly broke the markets and most of its owners still have an 18 month contract with Apple. But should you upgrade from iPhone 6 to iPhone 7? Are there any differences to motivate you in doing so? Read on to find out…
Similar Design and Size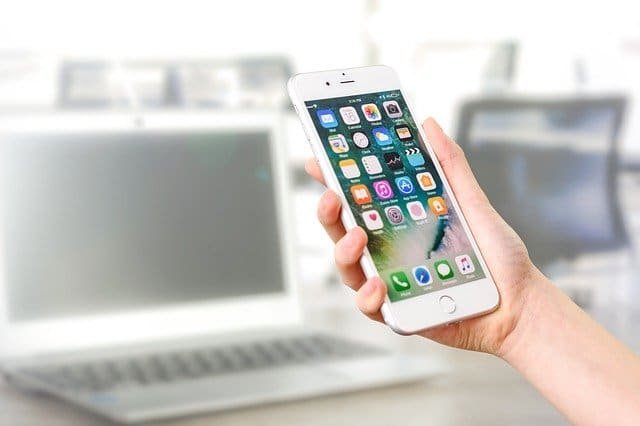 The launch of iPhone 7 saw the company face a lot of criticism. One of the major criticism was on the design after it emerged the looks were similar to iPhone 6. Customers were expecting a device that was completely new in terms of design. But unfortunately, the two are identical. The iPhone 6 is 138.1 x 67 x 6.9 mm inches with a weight of 129 g. The iPhone 7 is 138.3 x 67.1 x 7.1 mm inches and a weight of 138g.
But the new iPhone 7 has made some vital changes to its design as well. The resembling structure is stronger than that of the iPhone 6 because it uses Series 7000 aluminium. Also, the home button has been fixed while it is able to stay in water for up to 30 minutes.
This is not it all, there is a hidden treasure in the iPhone 7 audio. The device has a boosted earpiece speaker that makes it possible to enjoy loud external stereo sound.
The design continues to be controversial through the removal of the 3.5 mm headphone jack. This has forced iPhone 7 owners to either use wireless headphones or the Lighting headphones. If you are a wireless earphones lover, this is not a big issue to you. However, many users were angered by the move. The backlash made Apple not to replace the headphone jack with a Lightning port on its new MacBook Pro.
Performance
Probably the main factor that may make you upgrade to iPhone 7 is improved performance. The new device comes with a 2GB RAM, Six Core GPU and runs on the Apple A10 Fusion while its predecessor has 1GB RAM, Quad-core GPU and Apple A8.
In simpler terms, the iPhone 7 is much faster than the iPhone 6. It is actually the fastest smartphone in the world. Its closest competitor is Google's Pixel and Pixel XL.
iPhone 7 retains the Touch ID fingerprint sensor introduced in iPhone 6. This technology was never sluggish in the former but its more accurate in iPhone 7 and works at lightning speed.
The modem speed is also significantly improved. In iPhone 6, the modem had a maximum of 150Mbit. This has been increased to 450Mbit. That puts you in a position to better enjoy the new optimistic 4G technology.
Displays
By just quickly glancing at the displays of the iPhone 7, most iPhone 6 owners will not be willing to do the upgrade.
iPhone 6 – 4.7-inch LED-backlit IPS LCD, 1334 x 750 pixels (326 ppi), 65.6% screen-to-body ratio
iPhone 7 – 4.7-inch LED-backlit IPS LCD, 1334 x 750 pixels (326 ppi), 65.6% screen-to-body ratio.
But what you see is less than what you will get. Ti begins with, iPhone 7 improves on its brightness by 25 per cent and also includes additional colour support. It is the LCD display in the world although its yet to reach the OLED level of blackness.
Battery Life
Whereas the iPhone 7 Plus is being congratulated for a significant change in its battery life, the iPhone 7 still has made very little progress here.
To begin with, the iPhone 7 has slightly improved on the battery capacity from 1810mAh to 1960mAh. But the setback is a refusal by Apple to introduce fast-charging gadgets.
Did you know that you can quickly charge your smartphone if you used the iPad charger? But this does not equal to the quick chargers in Android gadgets. Consider this: most Android smartphones can offer up to 5 to 7 hours of usage just from a 15-minute-charge. iPhones are far behind this and Apple should take action, probably in 2017.
Cameras
You see, the iPhone 6 is a superb device for taking top-notch photos. For many, they are comfortable with what they get. Having considered that, is it still viable to make the upgrade? Well, the camera cannot be the main reason.
But the reality of the matter is that iPhone 7 camera is much better than that of its predecessor. It gives you great looking photos both in low lighting conditions and sunny conditions.
However, the biggest generation gap is the new 7MP front camera. This is a huge change compared to the terrible 1.2MP shooter in iPhone 6. When iPhone 6 was launched, Apple was in control of the camera competition. But Apple has little by little lagged behind Samsung and Google in this sector.
All in all, the camera of the new iphone 7 is great but does not bring a complete transformation of what you get with the iPhone 6.
Main Image Source : Pixabay
Also See : Comparing the iPhone 7 vs 6s – 4 months later