Marshmello: A Quick-Read Bio Revealed
Here's the bio, life, career, awards, facts, trivia, and favorites of Marshmello. We would like to take you through the chapters in the life and career of one of the world's talented musicians. This is Australian Unwrapped's compilation of research about Marshmello. Enjoy the journey!
Full Name: Christopher Comstock
Also Known As: Dotcom
Born: May 19, 1992
Origin: Philadelphia, Pennsylvania, United States
Genres: Electronic – Future bass – Trap – Progressive house
Zodiac: Taurus
This post contains some affiliate links. If you click through and make a purchase, I'll earn a commission at no additional cost to you.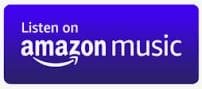 Early Start
A new original song by Marshmello was posted to his SoundCloud page: "Wavez.".

His remixes of Jack Ü and Zedd's songs were released in June 2015.

Career Journey
2016: Marshmello's debut studio album Joytime, released through his label Joytime Collective, consists of ten songs. RIAA certified a single from the album, "Keep It Mello", featuring Mexican rapper Omar Linx, as gold.

2017: Khalid and Taylor announced their collaboration on Twitter called "Silence"

2018: As a follow-up to "Wolves", Joytime Collective released "You & Me", an animated music video produced and directed by Toon53.

2019: "Rescue Me" was released as the first single from his third album, Joytime III.

2020: Marshmello collaborated with Halsey to release "Be Kind". During July, Marshmello appeared on Juice WRLD's posthumous album Legends Never Die, on the tracks "Come & Go" and "Hate the Other Side", both of which peaked at number two on the Billboard Hot 100, matching "Happier" as Marshmello's highest charting single.

Awards & Recognition
received Billboard Music Awards – 2 nominations
received Electronic Music Awards nomination
won iHeartRadio Music Awards
won International Dance Music Awards
won MTV Europe Music Awards
received MTV Woodies nomination
received Radio Disney Music Awards nomination
Remix Awards – 2 nomination and 1 award
received Teen Choice Awards – 2 nominations
received WDM Radio Awards – nomination

Fun Facts & Trivia
Comstock is very fond of Snapchat filters.
The use of the marshmallow helmet was inspired by Deadmau5 who takes it on and off throughout the show but the difference is Marshmello never takes the helmet off.

Artist's Favorites

Australian Unwrapped's Chosen Song from Marshmello:
Silence
Length: 3:00
Release: 2017
Opening Lyrics:
Yeah, I'd rather be a lover than a fighter (fighter)
'Cause all my life, I've been fighting
Never felt a feeling of comfort, oh
And all this time, I've been hiding
And I never had someone to call my own, oh nah
I'm so used to sharing
Love only left me alone
But I'm at one with the silence
I found peace in your violence
Can't show me, there's no point in trying
I'm at one, and I've been quiet for too long
I found peace in your violence
Can't show me, there's no point in trying
I'm at one, and I've been silent for too long


More Songs to Listen to:
Closing page…
I hope you enjoyed knowing bits of the life of the music artist, Marshmello!
We have lots to offer about him.
Click the link above for Marshmello: Top 5 Songs to listen and relax or get on to the next artist whose life we are featuring next, Twenty One Pilots. 
Share which segment you liked the most in the Comments section below so others can check it out!
Return to: Harry Styles: Bio, Life, Career, Awards, Facts, Trivia, Favorites
Next Bio: Twenty One Pilots: Bio, Life, Career, Awards, Facts, Trivia, Favorites
Support Marshmello: