G-Eazy: A Quick-Read Bio Revealed
Here's the bio, life, career, awards, facts, trivia, and favorites of G-Eazy. We would like to take you through the chapters in the life and career of one of the world's talented musicians. This is Australian Unwrapped's compilation of research about G-Eazy. Enjoy the journey!
Full Name: Gerald Earl Gillum
Born: May 24, 1988
Origin: Oakland, California, U.S.
Genres: Hip hop
Zodiac: Gemini
This post contains some affiliate links. If you click through and make a purchase, I'll earn a commission at no additional cost to you.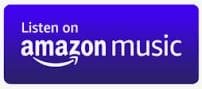 Early Start
Gillum's father was an associate professor of art at CSU Fresno when he left Gillum and his mother during his first grade.
Gillum lived with his grandparents in Berkeley, California and then moved to North Oakland, while he continued to study in Berkeley.
He was a graduate of Loyola University New Orleans.

Career Journey
2011: The Endless Summer, with an updated version of the 1961 hit song "Runaround Sue", came out which received over four million YouTube streams.
2012: On the yearly Vans Warped Tour, G-Eazy was one of the performers in all United States dates. The Excellent Adventure Tour which housed Hoodie Allen and G-Eazy, was made public.
2013: "Lotta That" from These Things Happen in New York City was performed by G-Eazy and Master Chen B.
2014: His "These Things Happen Tour" together with Rockie Fresh, KYLE, and Tory Lanez was released and the tour went on for 40 stops throughout the United States and Canada.
2016: He launched his second world tour covering the United States, Europe, and Australia. "Me, Myself & I" was his collaboration with Bebe Rexha, that soared to the 7th highest rank on the US Billboard Hot 100.
2017: His second single from The Beautiful & Damned titled "Him & I" with Halsey, with whom he was in a relationship, was launched.
2019: G-Eazy released the single, "West Coast", housing performance from Blueface plus ALLBLACK and YG.
2020:G-Eazy embarked on Everything's Strange Here, a project featuring an indie rock sound.
2021: His fourth studio album These Things Happen Too, was released.

Awards & Recognition
MTV Europe Music Awards nomination
won People's Choice Awards

Fun Facts & Trivia
G-Eazy had to go back home to attend a class when he was having a tour with Drake.
His fashion style is heavily influenced by Johnny Cash because he grew up with it as his mom and grandpa were big fans.
He loves having his mom on his tours.

Artist's Favorites
| | |
| --- | --- |
| Candy:  | Skittles |
| Hair Gel:  | Cool Grease Blue Grease |
| Coffee:  | Peet's Coffee French Roast |

Australian Unwrapped's Chosen Song from G-Eazy:
Me, Myself & I
Length: 4:11
Release: 2015
Opening Lyrics:
Oh, it's just me, myself and I
Solo ride until I die
'Cause I got me for life
Oh I don't need a hand to hold
Even when the night is cold
I got that fire in my soul
And as far as I can see I just need privacy
Plus a whole lot of tree, fuck all this modesty
I just need space to do me get a world that they're tryna see
A Stella Maxwell right beside of me
A Ferrari I'm buyin' three
A closet of Saint Laurent, get what I want when I want
'Cause this hunger is driving me, yeah
I just need to be alone, I just need to be at home
Understand what I'm speaking on if time is money I need a loan
But regardless I'll always keep keepin' on
Fuck fake friends, we don't take L's we just make M's
While y'all follow, we just make trends
I'm right back to work when that break ends


More Songs to Listen to:
Closing page…
I hope you enjoyed knowing bits of the life of the music artist, G-Eazy!
We have lots to offer about him.
Click the link above for G-Eazy: Top 5 Songs to listen and relax or get on to the next artist whose life we are featuring next, Eagles.
Share which segment you liked the most in the Comments section below so others can check it out!
Return to: Desiigner: Bio, Life, Career, Awards, Facts, Trivia, Favorites
Next Bio: Eagles: Bio, Life, Career, Awards, Facts, Trivia, Favorites
Support G-Eazy: