Desiigner: A Quick-Read Bio Revealed
Here's the bio, life, career, awards, facts, trivia, and favorites of Desiigner. We would like to take you through the chapters in the life and career of one of the world's talented musicians. This is Australian Unwrapped's compilation of research about Desiigner. Enjoy the journey!
Full Name: Sidney Royel Selby III
Also Known As: Dezolo
Born: May 3, 1997
Origin: New York City, U.S.
Genres: Hip hop – Trap
Zodiac: Taurus
This post contains some affiliate links. If you click through and make a purchase, I'll earn a commission at no additional cost to you.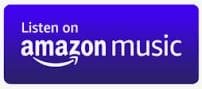 Early Start
The American rapper Desiigner was born in Brooklyn, New York City, to Afro-Barbadian and African-American parents, and is the grandson of blues music legend Sidney "Guitar Crusher" Selby.
His childhood was spent in the Louis Armstrong housing projects of Bedford-Stuyvesant.
During school and church choir practice, he began to practice vocals.
When he was 14, he began his musical career.

Career Journey
2015: Produced by The Shell God, his debut track, called "Zombie Walk" was released under his new pseudonym. His commercial debut single, titled "Panda" came out on SoundCloud.
2016: Desiigner's debut studio album, The Life of Desiigner, was produced by Mike Dean.
2018: Desiigner's debut EP, L.O.D., came out to public
2020: Desiigner released "Diva" under his independent label LOD Records.

Awards & Recognition
He won and received WatsUp TV Africa Music Video Awards
Teen Choice Awards nomination
MTV Video Music Awards (2 nominations)
ET Hip Hop Awards (3 nominations)
TV Video Music Awards Japan nomination
American Music Awards (2 nominations)
Grammy Awards nomination
iHeartRadio Music Awards (2 nominations)
Billboard Music Awards (2 awards out of 5 nominations)

Fun Facts & Trivia
He lived in the same neighborhood of The Notorious BIG, Aaliyah and Chris Rock.
Dezolo was his name when he began his career in rap then later on changed to Designer Royel.
Due to poverty, he slept on the floor or couches as he never had a bed when he was young.

Artist's Favorites
| | |
| --- | --- |
| Movie:  | The Fast and the Furious (2001) |

Australian Unwrapped's Chosen Song from Desiigner:
Panda
Length: 4:06
Release: 2016
Opening Lyrics:
You are now listening to the hottest Producer
With the hottest beats
Calling that, Madness
This what they all been waitin' for
I guess so
They been waitin' for this shit for a long time didn't they, hey
I guess so
Been waitin' for this shit for a long time didn't they, hey
Time to share my vibe right now
I'm feelin' myself
Panda, Panda
Panda, Panda, Panda, Panda, Panda
I got broads in Atlanta
Twistin' dope, lean, and the Fanta
Credit cards and the scammers
Hittin' off licks in the bando
Black X6, Phantom
White X6 looks like a panda


More Songs to Listen to:
Closing page…
I hope you enjoyed knowing bits of the life of the music artist, Desiigner!
We have lots to offer about him.
Click the link above for Desiigner: Top 5 Songs to listen and relax or get on to the next artist whose life we are featuring next, G-Eazy.
Share which segment you liked the most in the Comments section below so others can check it out!
Return to: Ellie Goulding: Bio, Life, Career, Awards, Facts, Trivia, Favorites
Next Bio: G-Eazy: Bio, Life, Career, Awards, Facts, Trivia, Favorites
Support Desiigner: