Top 5 Tracks of Fun.
We know how excited you are to be swept away by music through Fun.'s Top 5 Tracks. Australian Unwrapped would like to give you first a glimpse of the life of the artist. Enjoy reading and listening!
All about Fun. 
Who are Fun.: Fun. was an American pop rock band comprised of Nate Ruess, Andrew Dost, and Jack Antonoff. Their first album was debuted in 2008 entitled Aim and Ignite. The music industry knew the band with the release of Some Nights, the band's second album in 2012 which topped Billboard's Top Alternative Albums and Top Rock Albums charts. The chart-topping singles "We Are Young", "Some Nights" and "Carry On" were included in that album.
Origin: New York City, New York, U.S.
Genres: Indie pop – Indie rock – Baroque pop – Alternative rock – Pop rock
This post contains some affiliate links. If you click through and make a purchase, I'll earn a commission at no additional cost to you.

 When Nate Ruess's former band, Format split up, he immediately asked Andrew Dost and Jack Antonoff to join his new project.
Ruess sang melodies while the other two provided music for them.
The band got its name when they were joking around with their friend who was a comedian who came up with band names suggestions like "ice cream", and they came up with "fun" which they actually sort of liked.


We freaking love music here at Unwrapped, and we adore Fun.. In our humble opinion, here are the BEST FIVE SONGS by the legendary Fun. (most liked, listened and downloaded songs) across the web!!!
Scroll for more!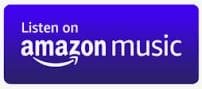 Five All-Time Best Songs of Fun.
We Are Young
Some Nights
Carry On
Why Am I The One
Sight Of The Sun


We Are Young
Length: 4:10
Release: 2011
Opening Lyrics:
Give me a second I
I need to get my story straight
My friends are in the bathroom getting higher than the Empire State
My lover she's waiting for me just across the bar
My seat's been taken by some sunglasses asking 'bout a scar, and
I know I gave it to you months ago
I know you're trying to forget
But between the drinks and subtle things
The holes in my apologies, you know
I'm trying hard to take it back
So if by the time the bar closes
And you feel like falling down
I'll carry you home
Tonight
We are young
So let's set the world on fire
We can burn brighter than the sun
Some Nights
Length: 4:37
Release: 2012
Opening Lyrics:
Some nights, I stay up cashing in my bad luck
Some nights, I call it a draw
Some nights, I wish that my lips could build a castle
Some nights, I wish they'd just fall off
But I still wake up, I still see your ghost
Oh Lord, I'm still not sure what I stand for, oh-oh
what do I stand for?
(Whoa ooh whoa, oh) what do I stand for?
Most nights, I don't know anymore
Oh oh, oh ooh whoa oh
Oh ooh whoa oh, oh-oh
Oh oh, oh ooh whoa oh
Oh ooh whoa oh, oh-oh
So this is it, boys, this is war
What are we waiting for?
Why don't we break the rules already?
I was never one to believe the hype
Carry On
Length: 4:38
Release: 2012
Opening Lyrics:
Well, I woke up to the sound of silence and cries
Were cutting like knives in a fist fight
And I found you with a bottle of wine
Your head in the curtains and heart like the Fourth of July
You swore and said we are not
We are not shining stars
This I know, I never said we are
Though I've never been through Hell like that
I've closed enough windows to know you can never look back
If you're lost and alone, or you're sinkin' like a stone
Carry on
May your past be the sound of your feet upon the ground
Carry on
Why Am I The One
Length: 4:36
Release: 2013
Opening Lyrics:
I got enough on my mind
That when she pulls me by the hair
She hasn't much to hold onto
She keeping count on her hand
One, two, three days that I've been sleeping on my side
I finished kissing my death
So now I head back up the steps
Thinking about where I've been
I mean the sun was never like this
So I wanna feel with the seasons
I guess it makes sense 'cause my life's become as vapid as
A night out in Los Angeles
And I just wanna stay in bed
I hold you like I used to
You know that I am home
So darling if you love me
Would you let me know?
Sight Of The Sun
Length: 3:30
Release: 2014
Opening Lyrics:
For once there is nothing up my sleeve
Just some scars from a life that used to trouble me
I used to run at first sight of the sun
Now I lay here waiting for you to wake up
The city outside still sounds like it's on fire
You put on new sheets
The white flag of a Saturday night
I know we stayed up talking in circles
But I like to think the symmetry
Will keep me close to you
For everyone, I'm out to pull wrong, you keep the light on
The only one, you now me better than the truth
So despite what I've done I pray to God that we can move on
Cause thus far you are the best thing that this life is yet to lose
Fun. : A Song List Worth Listening
I hope you enjoyed listening to Fun. !
I undoubtedly knew that you'll love all five.
Share which song you liked the most in the Comments section below for others to try listening too.
More Music: Alessia Cara: Top 5 Songs
Support Fun.: