Planning a debut party is an exciting endeavor that requires careful preparation to ensure a memorable celebration. Here are some essential steps to guide you through the planning process:
1. Set a Budget
Determine how much you're willing to spend on the debut party. This will help you make decisions regarding the venue, decorations, food, entertainment, and other aspects of the event.
2. Choose a Theme
Selecting a theme can tie the whole party together and make it more cohesive. Consider the debutant's interests, hobbies, or favorite colors when choosing a theme. This will influence the decorations, invitations, and overall ambiance of the party.
3. Create a Guest List
Decide on the number of guests you want to invite and compile a guest list. Consult with the debutant to ensure all important family members, friends, and acquaintances are included. It's essential to know the approximate number of attendees to help determine the appropriate venue and catering requirements.
4. Select a Venue
Look for a venue that suits the theme, accommodates the number of guests, and fits within your budget. It can be a banquet hall, a rented event space, a backyard, or any other location that meets your requirements.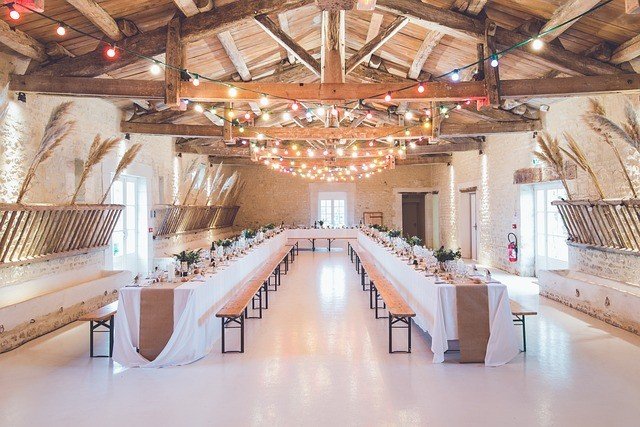 5. Send Invitations
Design and send out invitations that reflect the chosen theme. Include the date, time, venue, RSVP details, and any other important information. Consider digital invitations for a more convenient and eco-friendly option.
6. Plan the Program
Outline the flow of the debut party, including the introduction, special performances, speeches, toasts, dinner, and any other activities or entertainment you have in mind. Ensure the program allows ample time for guests to interact, dance, and enjoy the celebration.
7. Arrange for Decorations
Select decorations that match the theme and create an inviting ambiance. This may include table centerpieces, balloons, flowers, banners, lighting, and other decorative elements. Consider hiring a professional decorator or enlist the help of friends and family to bring your vision to life.
8. Organize Catering
Decide on the menu and caterer for the event. Consider the debutant's preferences, dietary restrictions, and the overall theme when selecting food and beverages. Ensure there are enough options for both main courses and appetizers, and don't forget about the cake!
9. Entertainment and Music
Plan for entertainment that aligns with the debutant's interests and the overall theme. This could involve hiring a DJ, a live band, a dance performance, or any other form of entertainment that will engage and entertain the guests throughout the event.
10. Capture the Memories
Arrange for a professional photographer or videographer to document the special moments of the debut party. Alternatively, you can set up a photo booth area for guests to take fun and memorable pictures.
11. Coordinate Logistics
Take care of logistical details such as transportation, parking, seating arrangements, and any additional equipment or services required for the event. Make sure there is a clear plan for setup and cleanup to ensure a smooth and hassle-free experience.
12. Enjoy the Celebration
On the day of the debut party, delegate tasks to trusted individuals, such as family members or close friends, to handle any last-minute details or troubleshooting. This will allow you to relax and fully enjoy the celebration with the debutant and your guests.
By following these essential steps, you can plan a memorable debut party that reflects the debutant's personality, creates a joyful atmosphere, and leaves a lasting impression on everyone involved.