Top 5 Tracks of Ed Sheeran
We know how excited you are to be swept away by music through Ed Sheeran's Top 5 Tracks. Australian Unwrapped would like to give you first a glimpse of the life of the artist. Enjoy reading and listening!
All about Ed Sheeran 
Who is Ed Sheeran: Ed Sheeran is an English musician whose debut album, + (pronounced "plus"), peaked the UK Albums Chart during its release in 2011. It spawned his first hit single "The A Team" and the chart-topping song "Thinking Out Loud". ÷ (pronounced "divide") was his third album which was 2017 best-selling album where "Shape of You" and "Castle on the Hill" topped the charts.
Full Name: Edward Christopher Sheeran
Born: February 17, 1991
Origin: Halifax, West Yorkshire, England
Genres: Pop – Folk-pop -Soft rock
Zodiac: Aquarius
This post contains some affiliate links. If you click through and make a purchase, I'll earn a commission at no additional cost to you.

Ed gave his guitars NAMES which are as follows: Lloyd, Felix, Cyril and Nigel
Monopoly is his favorite board game.
He can't live without OREOs!


We freaking love music here at Unwrapped, and we adore Ed Sheeran. In our humble opinion, here are the BEST FIVE SONGS by the legendary Ed Sheeran (most liked, listened and downloaded songs) across the web!!!
Scroll for more!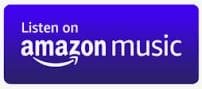 Five All-Time Best Songs of Ed Sheeran
Shape of You
Perfect
Thinking out Loud
Photograph
Bad Habits


Shape of You
Length: 2:43
Release: 2017
Opening Lyrics:
The club isn't the best place to find a lover
So the bar is where I go
Me and my friends at the table doing shots
Drinking fast and then we talk slow
And you come over and start up a conversation with just me
And trust me I'll give it a chance now
Take my hand, stop, put Van the Man on the jukebox
And then we start to dance, and now I'm singing like
Girl, you know I want your love
Your love was handmade for somebody like me
Come on now, follow my lead
I may be crazy, don't mind me
Say, boy, let's not talk too much
Grab on my waist and put that body on me
Come on now, follow my lead
Come, come on now, follow my lead
Perfect
Length: 5:31
Release: 2017
Opening Lyrics:
I found a love for me
Oh, darling, just dive right in and follow my lead
Well, I found a girl, beautiful and sweet
Oh, I never knew you were the someone waiting for me
'Cause we were just kids when we fell in love
Not knowing what it was
I will not give you up this time
But darling, just kiss me slow
Your heart is all I own
And in your eyes, you're holding mine
Thinking out Loud
Length: 4:50
Release: 2014
Opening Lyrics:
When your legs don't work like they used to before
And I can't sweep you off of your feet
Will your mouth still remember the taste of my love
Will your eyes still smile from your cheeks
And darling I will be loving you 'til we're 70
And baby my heart could still fall as hard at 23
And I'm thinking 'bout how people fall in love in mysterious ways
Maybe just the touch of a hand
Oh me I fall in love with you every single day
And I just wanna tell you I am
Photograph
Length: 4:19
Release: 2016
Opening Lyrics:
Loving can hurt, loving can hurt sometimes
But it's the only thing that I know
When it gets hard, you know it can get hard sometimes
It is the only thing makes us feel alive
We keep this love in a photograph
We made these memories for ourselves
Where our eyes are never closing
Hearts are never broken
And time's forever frozen, still
Bad Habits
Length: 4:01
Release: 2021
Opening Lyrics:
One, two, three, four
Ooh-ooh, ooh-ooh
Every time you come around, you know I can't say no
Every time the sun goes down, I let you take control
I can feel the paradise before my world implodes
And tonight had something wonderful
My bad habits lead to late nights endin' alone
Conversations with a stranger I barely know
Swearin' this will be the last, but it probably won't
I got nothin' left to lose, or use, or do
Ed Sheeran : A Song List Worth Listening
I hope you enjoyed listening to Ed Sheeran !
I undoubtedly knew that you'll love all five.
Share which song you liked the most in the Comments section below for others to try listening too.
More Music: Post Malone: Top 5 Songs
Support Ed Sheeran: