Dua Lipa: A Quick-Read Bio Revealed
Here's the bio, life, career, awards, facts, trivia, and favorites of Dua Lipa. We would like to take you through the chapters in the life and career of one of the world's talented musicians. This is Australian Unwrapped's compilation of research about Dua Lipa. Enjoy the journey!
Born: August 22, 1995
Origin: London, England
Genres: Pop – Disco – House – R&B
Zodiac: Leo
This post contains some affiliate links. If you click through and make a purchase, I'll earn a commission at no additional cost to you.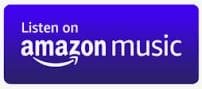 Early Start
Dua Lipa was born in London, and her parents are of Muslim descent.
The Kosovan rock band Oda, whose lead singer and guitarist was her father, influenced her musically.
At the age of five, Lipa started singing.
She was told that she couldn't sing when she auditioned for the school choir.
Her weekend singing lessons at the Sylvia Young Theatre School began when she was nine years old.

Career Journey
2015: "New Love" was the title of her first single produced by Emile Haynie and Andrew Wyatt while her second single was "Be the One", which reached Belgium highest rank in charts.
2016: Lipa released "Last Dance" (third single) followed by "Hotter than Hell" as the fourth.
2017: Lipa's self-titled debut studio album was released together with her sixth single, "New Rules".
2018: The singer collaborated with American DJ Whethan on the song "High" for the Fifty Shades Freed soundtrack. Lipa and Calvin Harris released "One Kiss" in April, which soared to the top of the UK Singles Chart.
2019: Lipa's second album, Future Nostalgia, and its accompanying tour were announced following the release of his lead single "Don't Start Now". "Don't Start Now" made it to the top 2 spot for both the UK Singles Chart and the US Billboard Hot 100.
2020: Lipa released the music video for "Levitating" featuring American rapper DaBaby, along with its second remix.
2021: Lipa launched the song entitled "We're Good", along with Future Nostalgia: The Moonlight Edition. Lipa released the song "Can They Hear Us" from the soundtrack of the film Gully.

Awards & Recognition
 She won –

six Brit Awards
three Grammy Awards
two MTV Europe Music Awards
an MTV Video Music Award
two Billboard Music Awards
an American Music Award
two Guinness World Records

Fun Facts & Trivia
Her first name "Dua" means LOVE in Albanian.
Dua was awarded by their mayor the key to her hometown in Kosovo.
She has a little crush on Robbie Williams.

Artist's Favorites
| | |
| --- | --- |
| Food:  | Cheese Pizza, chips |
| Soccer Team:  | Liverpool |
| Movie:  | Ponyo |
| Music: |  Majid Jordan |
| Actor:  | Brad Pitt |
| Actress:  | Jennifer Aniston |

Australian Unwrapped's Chosen Song from Dua Lipa:
Don't Start Now
Length: 3:03
Release: 2019
Opening Lyrics:
If you don't wanna see me
Did a full 180, crazy
Thinking 'bout the way I was
Did the heartbreak change me? Maybe
But look at where I ended up
I'm all good already
So moved on, it's scary
I'm not where you left me at all, so
If you don't wanna see me dancing with somebody
If you wanna believe that anything could stop me


More Songs to Listen to:
Closing page…
I hope you enjoyed knowing bits of the life of the music artist, Dua Lipa!
We have lots to offer about him.
Click the link above for Dua Lipa: Top 5 Songs to listen and relax or get on to the next artist whose life we are featuring next, Juice WRLD.
Share which segment you liked the most in the Comments section below so others can check it out!
Return to: Imagine Dragons: Bio, Life, Career, Awards, Facts, Trivia, Favorites
Next Bio: Juice WRLD: Bio, Life, Career, Awards, Facts, Trivia, Favorites
Support Dua Lipa: