DNCE: A Quick-Read Bio Revealed
Here's the bio, life, career, awards, facts, trivia, and favorites of DNCE. We would like to take you through the chapters in the life and career of one of the world's talented musicians. This is Australian Unwrapped's compilation of research about DNCE. Enjoy the journey!
Origin: Los Angeles, California, U.S.
Genres: Dance-rock – Dance-pop – Pop rock – Funk-pop
Members: Joe Jonas – Jack Lawless – JinJoo Lee
This post contains some affiliate links. If you click through and make a purchase, I'll earn a commission at no additional cost to you.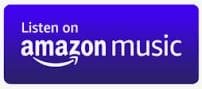 Early Start
Joe Jonas gained popularity with his brothers, Nick and Kevin, as members of the Jonas Brothers.
The Jonas Brothers' live backing band included guitarist JinJoo Lee and drummer Jack Lawless, who played guitar and drums, respectively, for varying periods.
DNCE was formed in 2015 by Jonas, Lawless, and Lee.
A friendship between Jonas and bassist and keyboardist Cole Whittle, the now-former bassist in Tranter's band, Semi Precious Weapons, spawned his inclusion to the group.

Career Journey
2015: The band released their debut single, "Cake by the Ocean".
2016: DNCE performed a cameo during Fox's television special Grease: Live; a live production of the Broadway musical Grease. They've released their self-titled debut studio album which spawned three songs from Swaay: "Cake by the Ocean", "Toothbrush", and "Pay My Rent", while the last song from the EP, "Jinx" only stayed on the EP. "Body Moves", the lead single of the album, came out in September.
2017: The single "Kissing Strangers", featuring Trinidadian-American rapper Nicki Minaj, was launched. A remade version of British singer-songwriter Rod Stewart's single, "Da Ya Think I'm Sexy?" featured DNCE.
2019: Jonas Brothers returned to the music industry while Jonas and Lawless resumed work with them then the band went to a hiatus for more than three years.
2022: The band returned without former bandmate Cole Whittle and they were featured on Norwegian record producer and DJ Kygo's single "Dancing Feet", for their comeback single. "Move" was the title of their single that was released in May 2022.

Awards & Recognition
American Music Awards (2 nominations)
Kids' Choice Awards nomination
Radio Disney Music Awards (3 nominations)
MTV Europe Music Awards (1 award out of 2 nominations)
won MTV Video Music Awards
won MTV Video Music Awards Japan
Teen Choice Awards (2 awards out of 5 nominations)
iHeartRadio Music Awards (2 nominations)
People's Choice Awards nomination
Radio Disney Music Awards nomination

Fun Facts & Trivia
"Dance" minus the letter "a is the meaning of DNCE.
Their band name was coined from "being too drunk and not being able to speak the word DANCE accurately".
In some of their concerts, they sold Kazoos so the audience can play along with them as they sang "Jinx".

Artist's Favorites
| | |
| --- | --- |
| Song:  | "Only Hope" by Switchfoot |
| Food:  | Chicken cutlet sandwich with mayonnaise, snow cones and his grandma's homemade pizza |
| Color:  | Blue |
| Book:  | A Wrinkle In Time, Twilight |
| Singer:  | Johnny Lang |
| Actress: | Natalie Portman |
| Sports: | Football |
| Pet:  | Dog |

Australian Unwrapped's Chosen Song from DNCE:
Cake By The Ocean
Length: 3:39
Release: 2015
Opening Lyrics:
Nah, nah, yeah
(Cake by the ocean)
Oh, no
See you walkin' 'round like it's a funeral
Not so serious, girl, why those feet cold?
We just gettin' started, don't you tiptoe, tiptoe (ah)
Waste time with a masterpiece, don't waste time with a masterpiece (huh)
You should be rollin' with me, you should be rollin' with me (ah-ah-ah)
You're a real-life fantasy, you're a real-life fantasy (huh)
But you're movin' so carefully, let's start livin' dangerously
Talk to me, baby
I'm goin' blind from this sweet-sweet cravin', whoa-oh
Let's lose our minds and go fuckin' crazy
I-I-I-I-I-I keep on hopin' we'll eat cake by the ocean (uh)
Walk for me, baby
I'll be Diddy, you'll be Naomi, whoa-oh
Let's lose our minds and go fuckin' crazy


More Songs to Listen to:
Closing page…
I hope you enjoyed knowing bits of the life of the music artist, DNCE!
We have lots to offer about him.
Click the link above for DNCE: Top 5 Songs to listen and relax or get on to the next artist whose life we are featuring next, Dean Lewis.
Share which segment you liked the most in the Comments section below so others can check it out!
Return to: Garrett Nash: Bio, Life, Career, Awards, Facts, Trivia, Favorites
Next Bio: Dean Lewis: Bio, Life, Career, Awards, Facts, Trivia, Favorites
Support DNCE: