Zedd: A Quick-Read Bio Revealed
Here's the bio, life, career, awards, facts, trivia, and favorites of Zedd. We would like to take you through the chapters in the life and career of one of the world's talented musicians. This is Australian Unwrapped's compilation of research about Zedd. Enjoy the journey!
Full Name: Anton Igorevich Zaslavski
Born: September 2, 1989
Origin: Kaiserslautern, Germany
Genres: Pop – Future bass – Dance-pop – EDM – House – Electro house – Progressive house
Zodiac: Virgo
This post contains some affiliate links. If you click through and make a purchase, I'll earn a commission at no additional cost to you.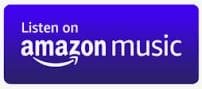 Early Start
When Anton was three years old, his family moved to Germany where he grew up.
He is a classically trained musician, the son of two musicians because his father is a guitarist and schoolteacher, and his mother is a piano teacher.
At the age of four, he began playing the piano and at twelve years old with drums.
Cross by the French electronic duo Justice piqued Zaslavski's interest in producing electronic music.

Career Journey
2010: Zedd won two Beatport remix contests for his first original release of "The Anthem", which entered the Beatport Electro house chart in the top 20
2011: His single "Shave It Up" (then known as "Shave It") was recognized as Zedd's first release on Owsla. Zedd later launched "Slam the Door" and "Shotgun" with OWSLA.
2012: His debut studio album, Clarity, with "Shave It" as the album's first single and "Spectrum" as its second single came out to public. "Clarity", featuring British singer-songwriter Foxes, was released as the album's third single where it ranked in the top 10 of Billboard's Hot 100.
2013: "Stay the Night" which showcased Hayley Williams, was released as a single.
2014: Ariana Grande released the song "Break Free" with Zedd which soared to No. 4 on the Billboard Hot 100 and topped the Hot Dance/Electronic Songs.
2015: His second studio album, True Colors, featuring the single "I Want You to Know" in collaboration with Selena Gomez.
2016: A collaboration with Riot Games for the 2016 League of Legends eSports championship, Worlds, with the "Ignite" was released.
2017: His single with Liam Payne, "Get Low" was launched.
2018: His single "The Middle" with Maren Morris and Grey, soared to No. 1 on the Billboard Pop Songs radio chart and got the fifth highest spot on the Billboard Hot 100.
2019: His collaboration with Katy Perry, "365", along with the song's music video came to public appreciation.
2020: The single "Funny" with Jasmine Thompson, along with the song's music video was released together with the single "Inside Out" featuring Griff.

Awards & Recognition
American Music Awards (5 nominations)
won 2 APRA Music Awards
Billboard Music Awards (2 awards out of 9nominations)
DJ Awards nomination
Grammy Awards (1 awards out of 5 nominations)
iHeartRadio Music Awards (3 awards out of 9 nominations)
MTV Europe Music Awards nomination
MTV Video Music Awards (2 awards out of 5 nominations)
Much Music Video Awards (3 nominations)
Radio Disney Music Awards (5 nominations)
Teen Choice Awards (1 award out 13 nominations)

Fun Facts & Trivia
Anton's stage moniker came from the first letter of his last name Z as pronounced in English as Zedd.
He was a drummer at the age of 12 for nine years in his brother's band Dioramic.
He gave his parents whenever they got off work new songs that he created at the age of seven.

Artist's Favorites
| | |
| --- | --- |
| Drink:  | Jack and Coke, or Red Bull and vodka |
| Airline:  | Continental Airlines, Singapore Airlines, Korean Air |
| Song:  | Tuna In The Brine (By Silverchair) |

Australian Unwrapped's Chosen Song from Zedd:
Stay
Length: 3:30
Release: 2017
Opening Lyrics:
Waiting for the time to pass you by
Hope the winds of change will change your mind
I could give a thousand reasons why
And I know you, and you've got to
Make it on your own, but we don't have to grow up
We can stay forever young
Living on my sofa, drinking rum and cola
Underneath the rising sun
I could give a thousand reasons why
But you're going, and you know that
All you have to do is stay a minute
Just take your time
The clock is ticking, so stay
All you have to do is wait a second
Your hands on mine
The clock is ticking, so stay


More Songs to Listen to:
Closing page…
I hope you enjoyed knowing bits of the life of the music artist, Zedd!
We have lots to offer about him.
Click the link above for Zedd: Top 5 Songs to listen and relax or get on to the next artist whose life we are featuring next, Danny Ocean.
Share which segment you liked the most in the Comments section below so others can check it out!
Return to: The White Stripes: Bio, Life, Career, Awards, Facts, Trivia, Favorites
Next Bio: Danny Ocean: Bio, Life, Career, Awards, Facts, Trivia, Favorites
Support Zedd: