Cricket in Australia
What's Australia famous for? Kangaroos and koalas, Great reef, breathtaking beauty and whatnot. But isn't there something else Australia boasts of? Cricket, you say? Exactly!
Australia's cricket governing body, Cricket Australia, was formerly known as the Australian Cricket Board. Originating in 1905, it was originally called the Australian Board of Control for International Cricket. 
Overview: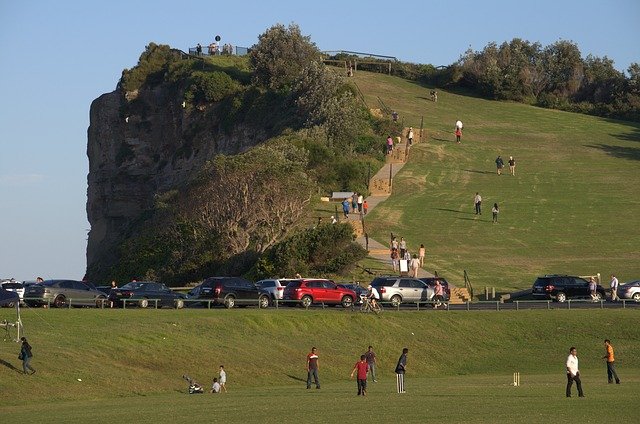 Cricket and its corresponding programs in Australia are governed by a national board known as Cricket Australia (CA) with a total of 850,155 players registered, retired and active, both in the international and domestic circuits. Australian cricket team, both men's and women's, compete in ODIs, Tests, and T20s, along with several domestic tournaments. A survey by CA in 2003-04 stated 471,329 as of the no. of participants in all cricketing activities. According to various surveys and media, cricket termed sometimes as the 'national sport of Australia' is uniformly popular in the country. Club cricket and Beach cricket are other popular forms.
Major Sporting events in Australian Cricket: 
Apart from international tournaments, Australians have a strong infrastructure of domestic cricket which feeds its international squad demands. Sheffield Shield is the 4-day long major domestic tournament along with Big Bash League (T20) and women's first-class organised by Women's National Cricket League.
Achievements: 
With the game being played for over 210 years, it is the No. 1 team overall in Test cricket according to ICC. Currently 1st in ODIs, 2nd in Tests, and 3rd in T20s, it holds the record for maximum WC final appearances (1975, 1987, 1996, 1999, 2003, 2007, 2015) winning 5 of them with 2 ICC Champions Trophy (2006, 2009) and 6 ICC Test Championships (2003, 2004, 2005, 2006, 2007, 2008). The women's team also has won the ICC World cup for a record 5 times.
In the domestic circuit, New South Wales with 44 wins is the most successful team in the Sheffield Shield and in the women's league.
Timeline of Cricket in Australia:
A colony of the British Empire in the 19th century and prior, cricket was introduced quite early in Australia and grew in popularity, but modern Australian cricket developed well over a century, as described in the timeline.
1803: First recorded match played in Sydney.
1868: First Australian team to tour abroad (England).
1876-77: First Test match ever, played from 15-19 march in Melbourne, against England. Australia won by 45 runs.
1882: First Ashes tournament.
1894: First Australian women's league founded by Lily Poulett-Harris.
1934: First women's Ashes played. England won by 9 wickets.
1970-71: Australia played its first ODI against England, and won.
1973: Australian women cricket team played their first ODI in the Women's World Cup, grabbing the second place.
1977: World Series Cricket introduced by Australian media tycoon, Kerry Packer.
1982: Women's World Cup won by Australia.
1987: First ICC World Cup victory for Australia, in India.
1988: Australia won the ICC Women's World Cup.
1997: Australia won the Women's World Cup again.
1999: Victory in ICC World Cup, in England.
2003: Victory in ICC World Cup, in South Africa.
2004-05 : Australia played its first twenty-twenty match against New  Zealand, won. The women's team won their fourth World Cup.
2005-06 : Domestic league (20-20) introduced, called the 'Big Bash League.'
2007: Victory in World Cup, in West Indies.
2013: Fifth Victory in Women's World cup.
2015: Victory in World Cup, in Australia.
2018: Ball-tampering incident
Legacy :
Australia has dominated the world of cricket like no other team. Australian players fondly called 'Ozzies' boast of the likes of players like Don Bradman, Trumpet, Lillee, Border, Waugh brothers, Ponting, Warne, McGrath, Clarke, and Watson to name a few. The legacy of Australian cricket has left its imprint on the cricketing world for a long, long time.
Also See : Top 10 Teams to Watch in 2020 ICC T20 World Cup