Use of Google Adwords for Keyword Research
Did you know that you can use Google Adwords as a free keyword research tool? How usually do you do keyword research to attract targeted traffic? Let me share my strategy in a step by step tutorial, hopefully, it will help you to draft SEO-friendly blog post. Be very clear that if you are writing content and nobody is going to read that content, you are just wasting your time and money. So being a blogger, take high care about your audience. Be very choosy about topics/keywords, if some topic has a good number of searches with low competition that's superb to go while if some keyword hasn't a great number of searches, don't get bothered to think about writing on that topic 😀 also if a keyword has good monthly searches but high competition, better to skip that too.
Use of Google Adwords for Keyword research
I am sure, you must be noticing this post 😛 that what is my targeted keyword and how many monthly searches that keyword has, correct? haha 😛 Well, my plan was sharing my research for my next post on AustraliaUnwrapped.com and this post was just as a tutorial but no problem if you would love to check keywords used in this post such as:
Google Adwords:  1,500,000 Avg. monthly searches with the low competition
Here is the screenshot: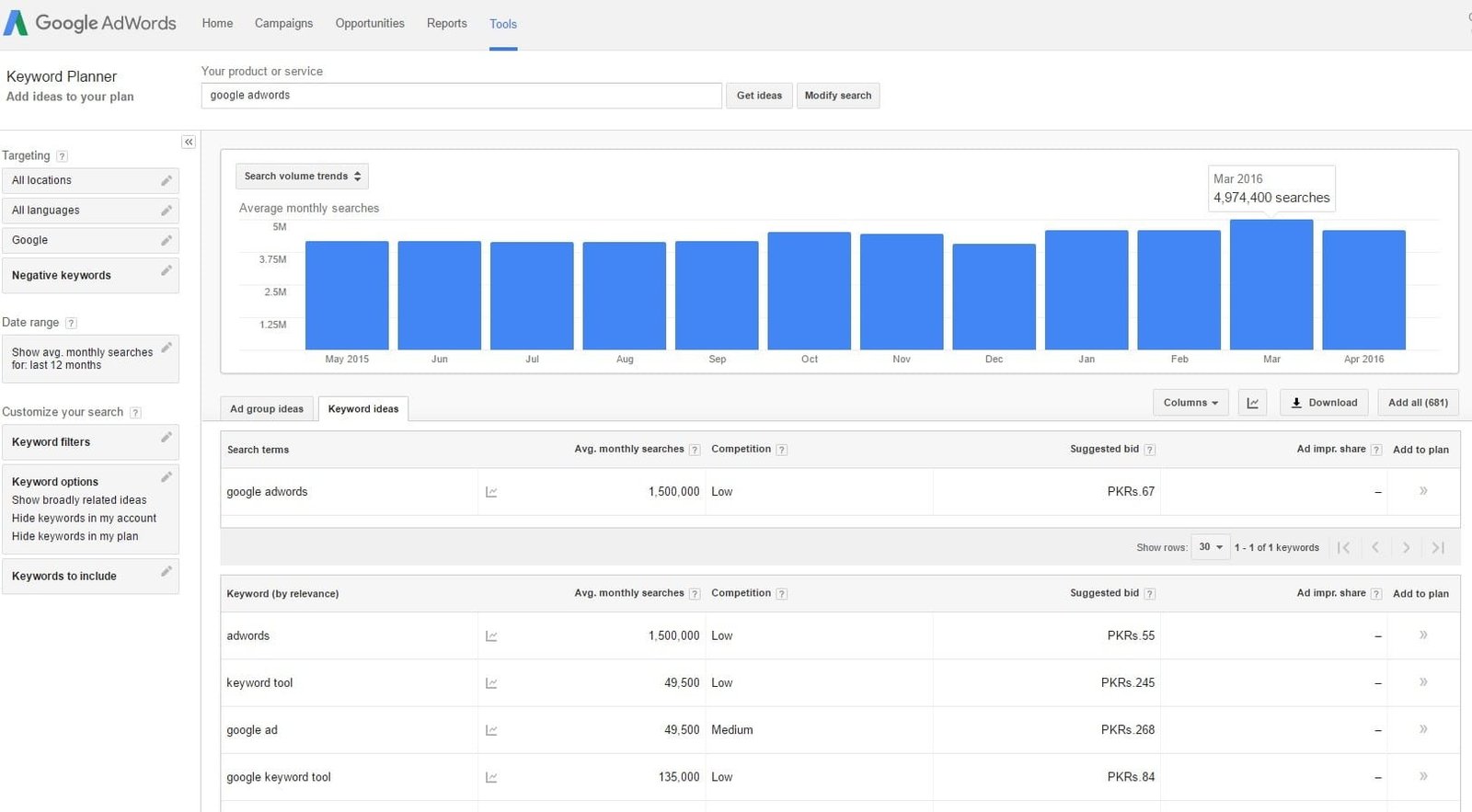 Step by Step guide for using Google Adwords > Keyword planner – A free Keyword research tool
Go to: http://www.google.com/adwords/
Sign in
Go to Tools >> Keyword planner as shown in below screenshot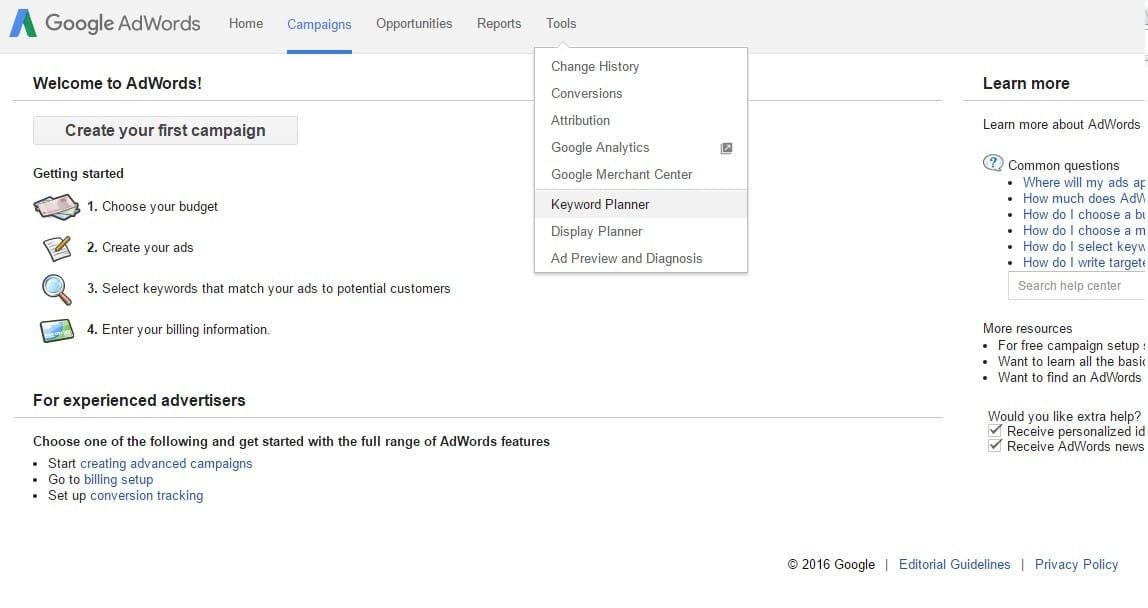 Note: At next stage, you can put any keyword/ topic in your mind to check if it is worth writing or not. Suppose, my plan is to write a detailed tutorial type blog post about HootSuite – A social media automation tool. It might be worth reading for many but I need to check that what queries my targeted audience are using to find similar helpful material. For example; The first word came in my mind is "HootSuite" so let's check it in google Adwords keyword planner.
Here is the google Adwords keyword planner's screenshot:
Alright, we can see the main keyword has 600,000+ monthly searches with a low competition.
But we can't rely only on one very specific keyword as by doing so we might lose relevant targeted traffic. Maybe there are many who doesn't know about HootSuite at all but they must know about Social Media and Social Media Marketing so let's check searches & competition for these two related keywords.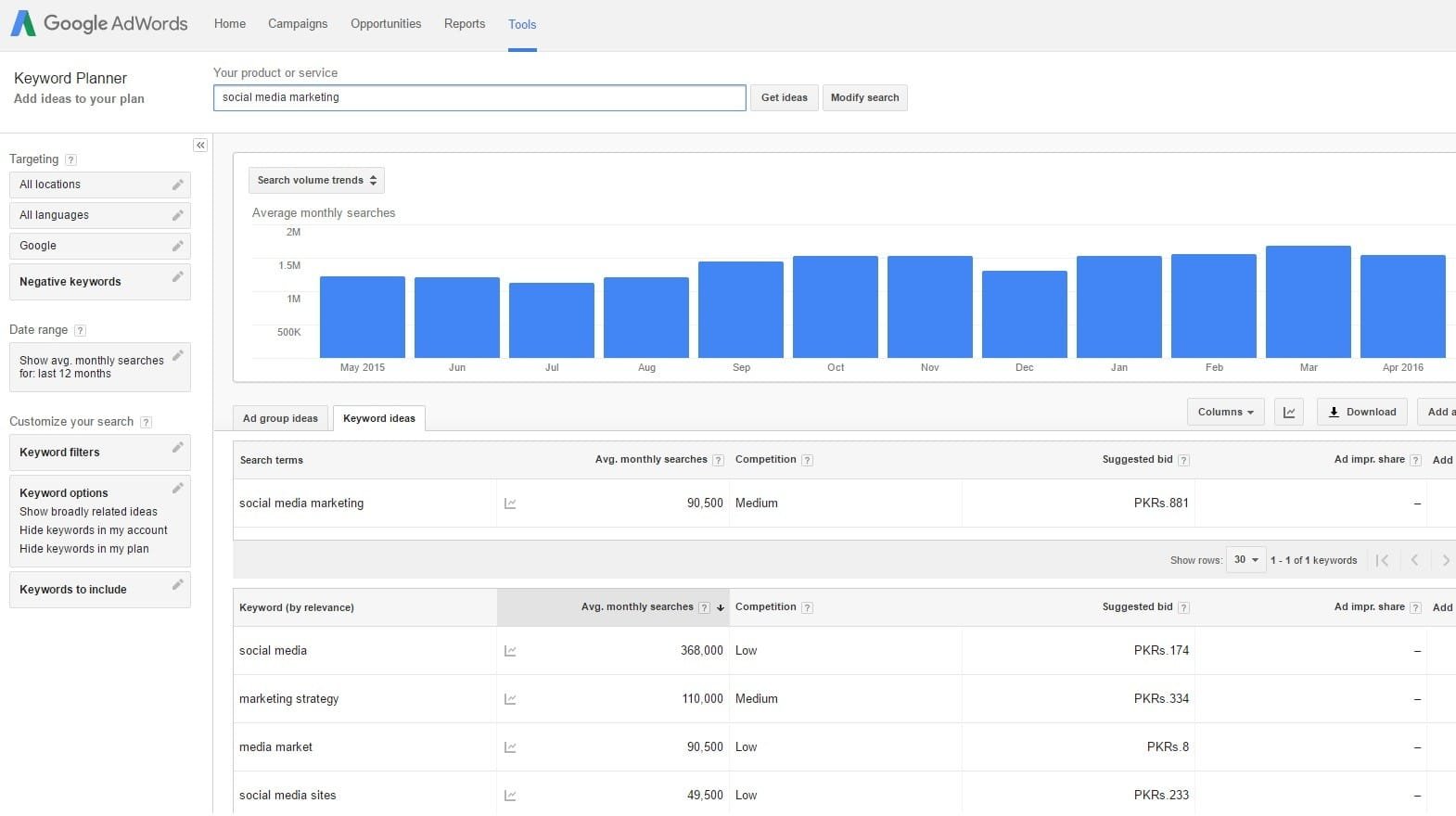 So for my next blog post, I can use "HootSuite" and "Social Media Marketing" and suggested titles of the post can be:
HootSuite overview – a social media automation tool
Automate your social media marketing by using HootSuite
HootSuite – supercharge your social media marketing strategies
Detailed overview of HootSuite to automate social media marketing
so on.
Feedback Request:
Was this post helpful for you? Would you love to leave your feedback in below comments? All thoughts, suggestions, comments, corrections etc. would be highly appreciated. Also, Sharing is caring so don't forget to share this post on social media with your friends 😉
Stay tuned for more helpful material!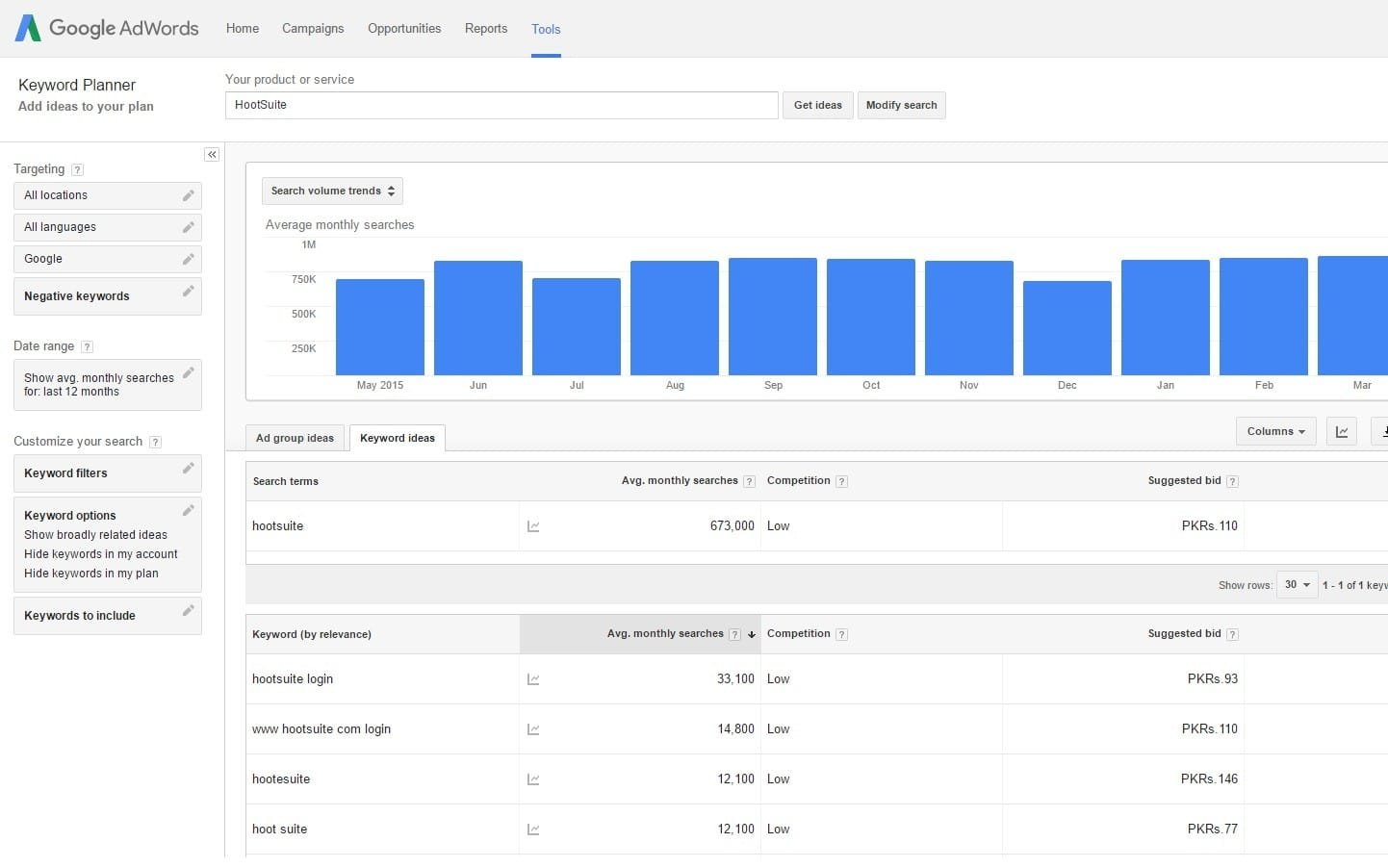 Save
Save
Save
Main Image Source : Pixabay
Also See : Complete Beginners Guide to Pinterest 2019-2020