Tones And I: A Quick-Read Bio Revealed
Here's the bio, life, career, awards, facts, trivia, and favorites of Tones And I. We would like to take you through the chapters in the life and career of one of the world's talented musicians. This is Australian Unwrapped's compilation of research about Tones And I. Enjoy the journey!
Full Name: Toni Watson
Also known as: Tones – Tonah
Origin: Frankston, Victoria, Australia
Genres: Pop – Indie pop
This post contains some affiliate links. If you click through and make a purchase, I'll earn a commission at no additional cost to you.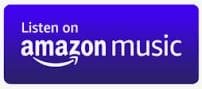 Early Start
Toni Watson was born and raised in Melbourne, in Victoria, Australia.
Her birthday was something she didn't want to share.
As a result of busking in Melbourne while working at the Universal Store, she was discovered and that paved her way to the music industry.
She won the Battle of the Buskers at Buskers by the Creek.

Career Journey
February 2019: Tones and I signed with Bad Batch Records/Sony Music Australia and released her debut single, "Johnny Run Away".
March 2019: She officially released "Johnny Run Away" which soared to the ARIA Singles Chart's Top 12 spot and achieved triple platinum certification.
May 2019: Tones and I released her second single, "Dance Monkey," which topped the charts in more than 30 countries.
February 2020: All 52 dates of her Kids Are Coming World Tour have been announced through July.
September 2020: "Fly Away," the singer's next single, climbed to No. 4 in Australia's 4th highest spot, 10th highest in Ireland, 11th in UK and Denmark, and in several European countries at the 40th spot.
July 2021: Welcome to the Madhouse was launched with spawned the hit singles "Fly Away", "Won't Sleep" and "Cloudy Day".

Awards & Recognition
AIR Awards (won 2 awards and 1 nomination)
APRA Music Awards (won 4 awards from 8 nominations)
ARIA Music Awards (won 4 awards from 8 nominations)
International Songwriting Competition (ISC) (won Grand Prize for Dance Monkey in 2019)
J Awards (won 1 award from 2 nominations)
MTV Europe Music Awards (2 nominations)
National Live Music Awards (won in 2019)
Rolling Stone Australia Awards (3 nominations)
Spotify Awards (won 1 award out of 2 nominations in 2020)

Fun Facts & Trivia
Toni started off as a busker and lived in her van for years before getting big in the music industry.
"Johnny Run Away" was the video she uploaded in the website Triple J Unearthed which paved her way to stardom.
It was her aunt who made her realized that she could sing when there was a family gathering and they all sang together.

Artist's Favorites
| | |
| --- | --- |
| Song:  | Can't Be Happy All the Time |
| Clothing:  | Outsized Outfits |

Australian Unwrapped's Chosen Song from Tones And I:
Dance Monkey
Length: 3:29
Release: 2019
Opening Lyrics:
They say oh my God I see the way you shine
Take your hand, my dear, and place them both in mine
You know you stopped me dead while I was passing by
And now I beg to see you dance just one more time
Ooh I see you, see you, see you every time
And oh my I, I, I like your style
You, you make me, make me, make me wanna cry
And now I beg to see you dance just one more time


More Songs to Listen to:
Closing page…
I hope you enjoyed knowing bits of the life of the music artist, Tones And I!
We have lots to offer about him.
Click the link above for Tones And I: Top 5 Songs to listen and relax or get on to the next artist whose life we are featuring next, Lewis Capaldi.
Share which segment you liked the most in the Comments section below so others can check it out!
Return to: The Weeknd: Bio, Life, Career, Awards, Facts, Trivia, Favorites
Next Bio: Lewis Capaldi: Bio, Life, Career, Awards, Facts, Trivia, Favorites
Support Tones And I: