Simple floral nail art designs
Floral Nail Art designs are one of the most appreciable attention takers. Every girl loves to have unique nail art patterns on her nails. But, many of us think that such beautiful nail done is possible only in very expensive nail salons.
That's not true.
In this article, you will get a quick, easy and simple floral nail art designs ideas to paint your nails at home.
Simple and easy floral nail art designs Step by step tutorial
There are two different and very easy ways to have quick floral nail art done.
Use of nail art stickers
Drawing simple flowers
And, here you will get step by step guide for both of them.
#1- Floral Nail Art ideas by using nail stickers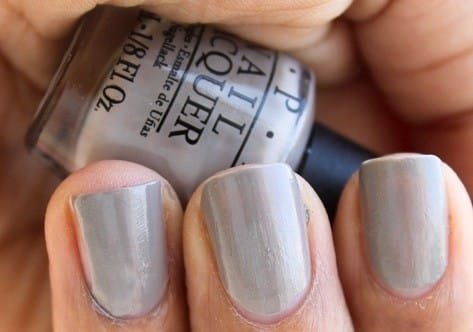 Apply the base coat properly.
As in above picture, you can see gray color as base color has been chosen and applied.
Use tiny stickers made for nail art on your nails.
That's all.
This process will hardly take hardly take a minute or so. And, final look will be a bit similar to above picture. Flowers on nails by using nail stickers is recommended when you have less time and want best out of it.
#2- DIY floral nail art design tutorial
Use of stickers is so common in lazy or busy girls but that idea doesn't work for close up looks as it gives unnatural look. So, if you can spend more than a minute on your nails, go for natural looking easy floral nails drawing to have perfect nail done.
Base coat done is always same in any nail art so in our case, it was gray.
Use acrylic nail paints and draw a big smile with black colors as you can see in above picture.
2 black eyes and a black big smile 🙂
Get White acrylic paint and draw round polka dots around the two black dots.
Finally, paint small lines or round dots on the downside of the smile.
Yayy, done!
Apply Transparent nail color to lock the design.
Hopefully, you will enjoy the ideas when applying actually at home. You can try some similar patterns by applying these tutorials.
https://www.australiaunwrapped.com/2017/07/08/inspirational-easy-nail-art-designs/
Don't forget to share the final result with us on our Facebook page.
---
Source: www.wiseshe.com