Post Malone: A Quick-Read Bio Revealed
Here's the bio, life, career, awards, facts, trivia, and favorites of Post Malone. We would like to take you through the chapters in the life and career of one of the world's talented musicians. This is Australian Unwrapped's compilation of research about Post Malone. Enjoy the journey!
Full Name: Austin Richard Post
Born: July 4, 1995
Origin: Los Angeles, California, U.S.
Genres: Pop – Hip hop – R&B
Zodiac: Cancer
This post contains some affiliate links. If you click through and make a purchase, I'll earn a commission at no additional cost to you.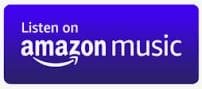 Early Start
Malone was born in Syracuse, New York and lived with his father and his step-mother.
His father, who was a DJ in his youth, introduced him to various genre in music.
His guitar strings broke during his audition for the American band Crown the Empire in 2010 which resulted for him getting rejected.
His interest in learning guitar was ignited by the video game Guitar Hero.
He was voted "Most Likely to Become Famous" when he was in high school.
He used to work at a Chicken Express.
Malone switched to music after dropping out in Tarrant County College,

Career Journey
The production team FKi, whose tracks spawned the hit song "White Iverson", was formed when Malone met FKi 1st, Sauce Lord Rich, and Rex Kudo. "White Iverson" reached one million streams after launching which sparked the interest of recording labels.
2016: Malone's new single, "Go Flex" was premiered in Zane Lowe's Beats 1 show. August 26th which was the title for his mixtape, referencing his debut album's release date, went out for launch.
2017: The album's first single, "Rockstar", featuring 21 Savage, soared in the Billboard Hot 100 highest spot for eight weeks when it was made public.
2018: His new song with Ty Dolla Sign, "Psycho," debuted on the Billboard Hot 100 second highest rank in charts.
2019: Malone released "Goodbyes" which featured Young Thug.
2020: Tyla Yaweh's "Tommy Lee" single was released featuring Malone.

Awards & Recognition
Malone has accomplished:

10 Billboard Music Awards
3 American Music Awards
one MTV Video Music Award
received six Grammy Award nominations

He's the first solo artist to make it to the highest rank in the Rap Airplay and Adult Contemporary charts in Billboard charts.
On the Adult Contemporary chart, "Circles" was the longest-staying number one single by a solo artist for 41 weeks.
A total of four awards were given to him at the 61st Grammy Awards for his album Beerbongs & Bentleys, including Album of the Year and Record of the Year.

Fun Facts & Trivia
His stage moniker Post Malone was created from a rap name generator online.
He worked at a restaurant called Chicken Express when he was in high school to buy an $800 Versace loafer.
BLCKVRD was the music group he joined when he moved to Los Angeles to make videos for his YouTube channel "Sky Does Everything".

Artist's Favorites
| | |
| --- | --- |
| Food:  | Popeye's chicken |
| NFL team: | Cowboys |
| Color:  | Green |
| Idol:  | Bob Dylan |
| Metal Bands:  | Megadeth, Metallica and Pantera |


Australian Unwrapped's Chosen Song from Post Malone:
Rockstar (feat. 21 Savage)
Length: 2:37
Release: 2017
Opening Lyrics:
Hahahahaha
Tank God
Ayy, ayy
I've been fuckin' hoes and poppin' pillies
Man, I feel just like a rockstar (ayy, ayy)
All my brothers got that gas
And they always be smokin' like a Rasta
Fuckin' with me, call up on a Uzi
And show up, man, them the shottas
When my homies pull up on your block
They make that thing go grrra-ta-ta-ta (ta, pow, pow, pow, ayy, ayy)
Switch my whip, came back in black
I'm startin' sayin', "Rest in peace to Bon Scott" (Scott, ayy)
Close that door, we blowin' smoke
She ask me light a fire like I'm Morrison ('son, ayy)
Act a fool on stage


More Songs to Listen to:
Closing page…
I hope you enjoyed knowing bits of the life of the music artist, Post Malone!
We have lots to offer about him.
Click the link above for Post Malone: Top 5 Songs to listen and relax or get on to the next artist whose life we are featuring next, The Weeknd.
Share which segment you liked the most in the Comments section below so others can check it out!
Return to: Riton: Bio, Life, Career, Awards, Facts, Trivia, Favorites
Next Bio: The Weeknd: Bio, Life, Career, Awards, Facts, Trivia, Favorites
Support Post Malone: